At the end of the last report, I was 7-2 going into day two at SCG Worcester with a goofy Soldier deck. You know, the one with Aerial Responder?
Decklist
Soldier Stompy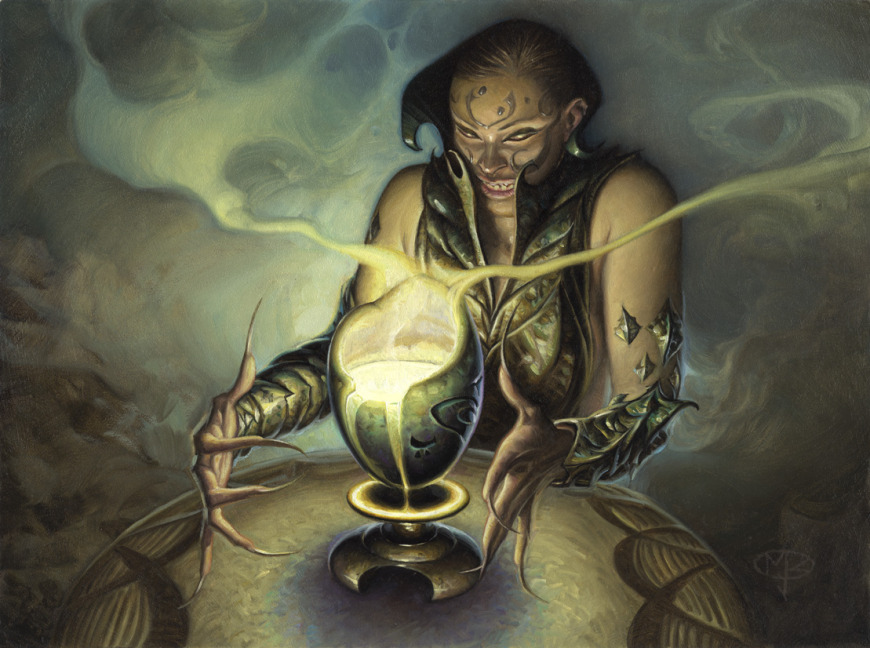 Well, fast forward seven hours of sleep and I woke up to a call from my buddy Nik Heleen who says he is at my front door. My phone was on the fritz otherwise I would have got his message that, after some consideration, he would travel down to Worcester to play the Modern Classic. The Modern Classic was an hour earlier than the Legacy Open and after doing some sleep deprived mental math I determined that we wouldn't make it there in time. Nik left me his prize tickets and headed to work since he was "awake anyway" and I picked up Ben Feingersh, who ended up finishing in second place in the Open. You'll get it next time Ben.
Our drive started off fine, but after 30 minutes in a light on my dashboard started flashing "At Oil Temp". Ben googled it and somehow ended up reading forum posts from a 2001 Google Group. We never really figured out what it meant but I pulled over and did that thing where I lift up the hood of the car, even though engine repair is clearly not in my skill set. We sat for a few minutes and got back on the road. Unfortunately, I didn't latch the hood the right way and after speeding up, it came flying back, knocking my rearview mirror off the windshield and effectively blocking the view. I tried not to panic as I did some zen driving and pulled off the side of the highway. I was able to pull the hood down, latch it correctly, and continue driving to the event.
Round One, I played against local player Ryan Schumacher. We had a pretty interesting game that I managed to steal because after reading Preeminent Captain Ryan missed the part where the other creature comes into play tapped and attacking. Game two, I had turn one Chalice of the Void which is pretty good against Grixis Delver.
Then the next round I checked the online pairings and found myself up against Jim Davis. I mentally listed the things that I knew about Jim Davis: we have the same Pianos Become the Teeth shirt, he's definitely played more Legacy than me, he once wrote an article about women in Magic that really bummed me out, and he was on Miracles. I've played against Miracles before and felt okay about it. While Miracles definitely beats up on dopey creature strategies, the tax pieces, uncounterable threats thanks to Cavern of Souls, and the card advantage created by Enlistment Officer and Palace Jailer make the match-up feel close to even.
I won game one when I played a turn three Captain of the Guard and he didn't have an answer. I lost game two after my soldiers fell to an army of prowess-ed up monks. Then game three, Jim and I were moved to the camera feature match. This one:
Soldier Stompy vs. Miracles Game 3
First off, the commentary is incredible. While Cedric and Pat are definitely a little rough on the scrappy soldier crew, their banter is hilarious and the play by play analysis was top notch.
Anyway, I was on the play and looking at a hand of Plains, Chrome Mox, Enlistment Officer, Thalia, Guardian of Thraben, Thalia, Heretic Cathar, Suppression Field, and Recruiter of the Guard. I keep and try to decide between a turn one Suppression Field or Thalia, Guardian of Thraben. In general, I prefer to lead with Suppression Field as it just shuts down the game for fetch-heavy openers. Against Jim's deck, half of his mana sources are fetch lands (10/20) and I had seen Karakas the previous game and wanted to be able to protect the two Thalias in my hand from being bounced. Also, while this deck runs very few non-creature spells, it's important to note that Thalia GoT can make things awkward when cast before a Suppression Field, Chalice of the Void, or Chrome Mox. So I led with Suppression Field and am bummed to see Jim lead on a non-fetch land. Either way, he tanks for a while and I assume he doesn't have another non-fetch land.
On my second turn, I draw Cavern of Souls which is perfect as it turns off his Force of Wills and allows me to cast every card in my hand. I then have to decide which Thalia to play. If Jim does have Tundra as his other land, I think it's better to play Heretic Cathar. I also would prefer to cast Heretic Cathar because it means if I draw a sol land next turn I can play Guardian of Thraben and Recruiter of the Guard. Had I known Davis was on fetch land, three white cards, island, and two cantrips, I think playing Guardian is better, because it means he's limited to casting only one spell the next turn, and likely will have to spend his whole third turn on cracking the fetch. Regardless, Davis only plays one spell anyway and I get to play Guardian the following turn, though I don't draw a land.
The following turn I continue to not draw a land and settle for cracking in and playing Recruiter of the Guard. Recruiter definitely underperformed over the weekend and it's not great in this spot either. I can either get a three drop that's not good in this scenario (another back up Thalia, a chained Recruiter, or Preeminent Captain with nothing spicy to sneak in) or I can bank on drawing a land the following turn and get a four drop (Palace Jailer or Daru Warchief). I go with the latter and decide to get a Daru Warchief as it puts the most power on the board and I'm just trying to kill Jim before he hits Terminus.
The following turn I don't draw a land but another Recruiter of the Guard. I am fearing a Terminus and decide to get Palace Jailer to help me rebuild afterward given I hit a land the following turn. I do get Terminus'ed and don't draw a land but see a Chrome Mox. I could play the Chrome Mox and play Warchief or Jailer but opt to play Heretic Cathar as it puts more power on the board and Jim is at 5. I don't play the Chrome Mox at all because I'm not convinced it's necessary and I don't really want to exile more cards from my hand if I can help it. The following turn, I don't draw a land and went right to combat, Jim is able to Swords my creature, disenchant my Chrome Mox in combat, and Force of Will my back up Mox.
In retrospect, I should have tried some stuff during my first main phase because even if he counters my Mox and blows up the one in play, I at least get to play an additional creature out of the deal. It doesn't matter much as he has Jace, the Mind Sculptor the following turn and even though it's awkward with Suppression Field, I know I'm likely too far behind to come back. I draw a land the following turn but know it's too late. I play out the game and end up dying to Monastery Mentor a few turns later.
I then go on to lose every remaining match of the tournament.
I have a storm opponent who goes off on turn one games two and three. I punt against Sneak and Show when I name Soldier instead of Human with Cavern and he proceeds to counter a crucial Sanctum Prelate. I lose against Death and Taxes when I have shut down all activated abilities with Damping Matrix but his Flickerwisp is able to go the distance against my Soldier-less skies. I lose my final round to a quick UR Delver Draw. I congratulate my opponent on cashing and he congratulates me on making day two. Daggers.
I finished 66th place with an 8-7 record, one of 7 people on day two not to cash the event. Daggers.
In any case, I did enjoy playing the deck and watching my opponents read my cards and then see the look of terror in their eyes when they realized they were going to lose to Daru Warchief and his rag tag militia. If I had to play the deck again tomorrow, I would certainly make some changes, especially to the sideboard.
Updated Decklist
Soldier Stompy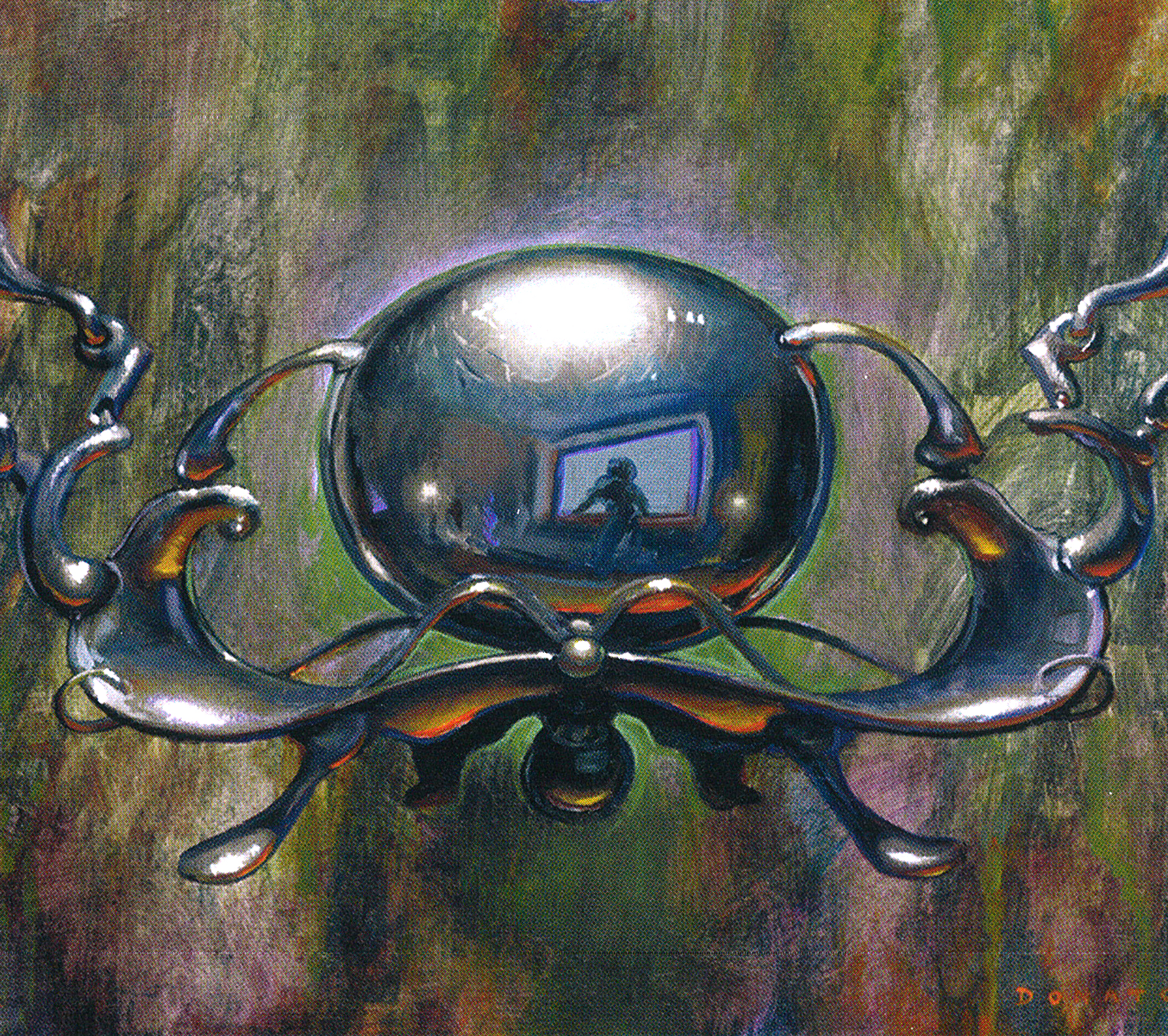 So let's talk about this. With lands, I decided to play the third City of Traitors over the seventh Plains. I wanted an additional colorless source to cast Warping Wail out of the board and think that I can afford the explosiveness of one more sol land and still be fine on white sources.
For the creature base, I made a bunch of pretty big changes. First things first, I've really wanted to try Thalia's Lieutenant as every creature in the deck is a human—with the exception of Aerial Responder but we'll get to him. While the deck seeks to cheat on mana with the sol lands and Chrome Mox, I think it's important to lower the curve to allow for playing multiple spells, especially ones that can be realistically chained off Recruiter or Warchief.
In order to make room for Thalia's Lieutenant I completely cut Aerial Responder. While Responder can theoretically stop a flipped Delver and gain back much needed life, mostly it was a little awkward to cast, didn't tax the opponent or provide a much faster clock. In short it sucked. I also trimmed a Heretic Cathar because the legendary downside does come up. I also chose to cut one Daru Warchief and a Captain of the Watch for two additional copies of Palace Jailer. The Jailer overperformed over the weekend as it acts as a much needed removal spell in a deck with none and a way to gain card advantage especially given how difficult it is to attack through the first strike creatures.
For the sideboard, I added Warping Wail because it does a lot of important things for the deck. It's a versatile removal spell that doesn't mess with the Chalice X=1 plan. It kills Delver of Secrets, counters Show and Tell, Terminus, and Natural Order, and in a pinch can ramp to allow for a necessary Enlistment Officer. It is slighly awkward with Guardian of Thraben but, well, it is what it is.
I added in a second Shining Shoal as I think it's pretty reasonable against Grixis Delver, a Kor Firewalker because it's a soldier and I don't want to lose to burn, and a Sorcerous Spyglass because I have no way of fully stopping Thespian's Stage/Dark Depths and it seems like a good catch all lock piece. I cut Cast Out and Gideon's Intervention because they are clunky and got rid of Leonin Relic-Warder and Ethersworn Canonist because I rarely sided them in and felt they were mostly redundant.
I'm looking forward to jamming the updated list through some smaller local events while also building toward Mono Red Sneak Attack and Death and Taxes as I think both of those decks execute their game plan a little more proactively then Soldiers. Either way, I had a blast playing this rogue-ish deck and don't mind having my name associated with terrible cards like Enlistment Officer and Captain of the Watch.
This upcoming weekend I'm heading to GP Phoenix and will report back with actual Modern content, though I hope y'all didn't mind the momentarily lapse into Legacy. Until then, may you always have turn one Suppression Field against fetch-heavy hands.
In terms of Magic, Shawn Massak is a Modern enthusiast, with a penchant for tier two decks, counterspells, and pre Eighth Edition frames. In terms of life, Shawn lives in Brighton, MA where he works as an employment director for people with disabilities, plays guitar in an indie-pop band, and spends his free time reading comics, cursing capitalism, complaining about pro-wrestling, and wishing his apartment allowed dogs as pets.