Welcome to the 2017-18 Pro Tour Team Series! The action begins this weekend at Pro Tour Ixalan and yesterday Wizards of the Coast unveiled the full rosters for all 37 (!) teams participating this season!
Today we kick off our own coverage of the 2017-18 Pro Tour Team Series with a review of all the off-season action. Which teams disbanded? Which teams merged together? Who picked up some free agents? What new faces should you look for? What old faces are we surprised to miss? Let's find out!
Disbanded Teams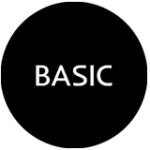 We begin our off-season recap by saying farewell to two teams that are no longer with us and whose players were unable to find a home on any team for the new season. Team Basic and Team NorCal finished 30th and 31st in the standings with 23 and 21 pro points respectively. Jason Smyth of team NorCal was the only member of either team to achieve Silver status for the new season.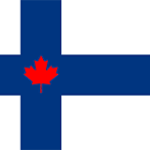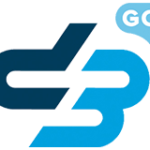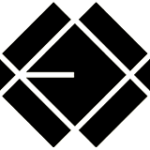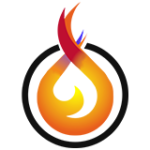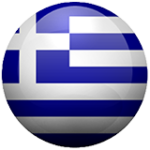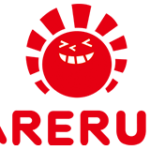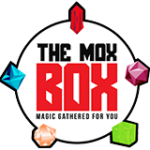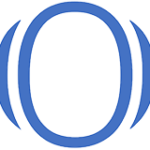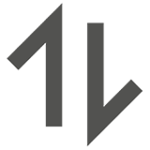 Another 10 teams are no longer with us, though some of their players will still be with us in the coming season. Team Opportunity was the highest finishing team to disband, finishing 15th in the standings last season. Five of their members found new homes but Magnus Lantto will not be returning to the team series.
Hareruya, who finished in 16th right behind Opportunity, is another team that might surprise some in their disbanding, especially since they'll be sponsoring a Latin American team this season (see below). The six members of the team have all found new homes among four of the brand new team this season.
Conflagreece, D3 Go!, and Fire Squad finished 17th, 18th, and 20th respectively. Only half of the players on those teams will be returning, dispersed among nine of the new teams joining the series. Top Level, who finished in 22nd place is another surprising departure as Craig Wescoe, Patrick Chapin, Mike Hron, and Dan Lanthier will all be without teams this year.
Lastly, teams Tapas, DEXThird, Mox Box Bowl, and Almost Finnished ended last season in 25th, 26th, 27th and 28th place respectively and will also not be returning. Only seven of the players who represented those three clubs will be returning (more below).
Returning Teams, Mergers and Re-Brandings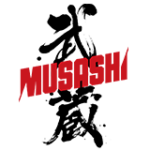 Team Musashi, who finished the season in first place in the standings and defeated team Genesis to win the inaugural Pro Tour Team Series Championship is also the only team in the entire field of 32 teams that is returning to competition with the same team name and the same team roster. Kentaro Yamamoto, Yuuya Watanabe, Ken Yukuhiro, Yuuki Ichikawa, Teruya Kakumae and Shota Yasooka will all be returning to defend their title.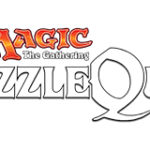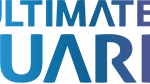 Team Puzzle Quest will also be returning in its entirety after finishing 8th in last season's standings. They've rebranded as Team Ultimate Guard but the dominating force of Team Peach Garden Oath (Reid Duke, Owen Turtenwald, and William Jensen) will once again be joined by Andrew Cuneo, Paul Rietzl, and Jon Finkel in this season of the Team Series.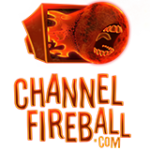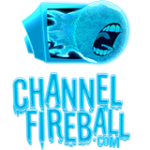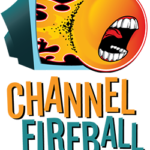 The biggest news of the off-season was the merger of teams ChannelFireball Fire and ChannelFireball Ice. First off, Paul Cheon left the Pro Tour entirely to take a job with the Play Design team at Wizards of the Coast (Aside: If the Play Design team had a team on the Pro Tour Team Series how high would they rank in pre-season rankings?).
Mike Sigrist, Ben Stark, and Paulo Vitor Damo da Rosa from CFB Ice and Josh Utter-Leyton and Martin Juza of CFB Fire will join Pro Tour Hall of Fame member Luis Scott-Vargas who has left the commentary booth and come out of retirement to lead the new team ChannelFireball.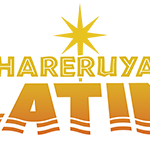 DEX Army was one of the premiere Latin American teams last season finishing in 12th place. They've rebranded this year to Hareruya Latin and will see Luis Salvatto, Marcio Carvalho, Thiago Saporito, and Carlos Romao return. They'll be joined by Lucas Esper Berthoud (formerly of DEX Third) and Sebastian Pozzo (formerly of Ligamagic).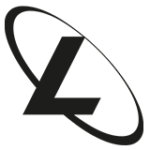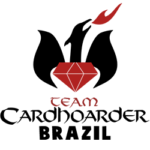 Ligamagic was another solid Latin American team last season, finishing in 21st place. They traded Sebastian Pozzo to the new Hareruya Latin team in exchange for Willy Edel who will be joined by returning players Marcos Paulo de Jesus Freitas, Eduardo dos Santos Vieira, and Guilherme Merjam. Cardhoarder is sponsoring the team rebranded as Cardhoarder Brazil. Filling out the sixth spot is newcomer to the Team Series, Bernardo Santos.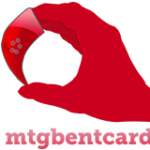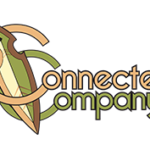 While all six members of the 4th-place MTG Bent Card will be returning to the Team Series, only three of them are sticking together, rebranding as Connected Company. Andrea Mengucci, Christian Calcano, and Javier Dominguez return to form the core of this club, joined by Jeremy Dezani and Tomharu Saito from the defunct Team Hareruya and Raphael Levy from the disbanded Team Top Level.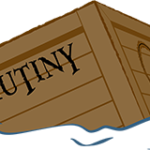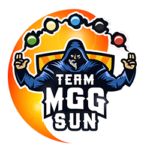 Five of Team Mutiny's members, who finished in 6th place last season, will be returning to the team series, with three of them being part of the new Metagame Gurus Sun club (more on the other side of this team later). Joshua Cho, Matthew Severa, and Gerry Thompson will be joined by Ben Friedman of Mox Box Bowl, Ondrej Strasky of ChannelFireball Ice, and Oliver Tiu of Face to Face Games.
Returning Teams with New Faces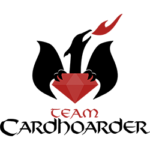 Cardhoarder is back with half its team returning with Noah Walker, Robert Graves, and Joe Lossett leading the way. They'll be joined by Shaheen Soorani, formerly of Lingering Souls, and newcomers Eli Kassis and Jack Kiefer.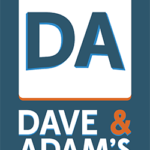 Dave and Adam's finished in last place in 2016-17 and will be looking to make a bigger splash this year. They've brought back Joey Manner but joining him are five completely new faces to the Pro Tour Team Series in Ryan Hare, Adam Ragsdale, Ralph Betesh, Evan Esposito, and Jeff Pyka.

EUreka returns with five of its six members including Patrick Dickmann, Valentin Mackl, Steve Hatto, Immanuel Gerschenson, and Aleksa Telarov. replacing Mark Tobiasch on the club is Panagiotis Papadopoulos who spent last season with the now disbanded Conflagreece. The European club finished 11th last season and will hope that their upgrade pays off.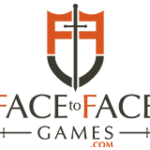 Face to Face Games isn't a new team but it does have all new faces this season (get it). Corey Burkhart (ChannelFireball Fire), Ben Rubin (D3 Go!), Eric Froehlich (ChannelFireball Ice), and Gabriel Nassif (Opportunity) return to the series and are joined by long-time established pro players Rich Hoaen and David Williams.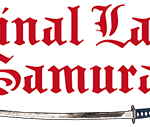 Final Last Samurai is the returning and re-branded Last Samurai team featuring Ryoichi Tamada, Kenji Tsumura, Makihito Mihara, and Tsuyoshi Fujita. Joining this Japanese squad are newcomers to the Team Series Yuki Matsumoto and Yuuta Hirosawa.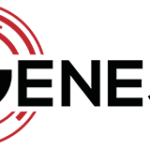 Last season's runners-up, Team Genesis, return with four of its members remaining as Lukas Blohon, Matin Muller, Brad Nelson, and Seth Manfield will be joined by Corey Baumeister, formerly of the now disbanded MTG Bent Card and Brian Braun-Duin formerly of the now disbanded team Top Level. It can't hurt to add a World Champion to a team that already had a World Champion.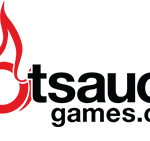 Hotsauce Games returns looking to vastly improve from last season's 22nd-place finish. They'll be bringing back Adam Jansen, Tyler Hill, Gregory Orange, and Stephen Neal. Joining them are Ben Hull, previously of Fire Squad, and free agent Andreas Prost.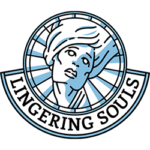 Andreas Ganz is the only returning member of Lingering Souls whose members mostly have transferred to other clubs. Ganz will be joined by free agents Michael Hinderaker, Anand Khare, Alex Sittner, Daniel Cathro, and David Irvine.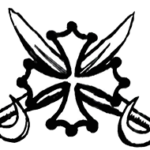 The Magic Corsairs Crew returns with Eliott Boussaud and Samuel Vuillot returning to the helm. They'll be joined by newcomers Alexandre Habert, Guillaume Perbet, Alexandre Aurejac, and Florian Trotte.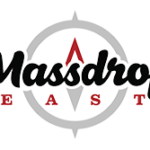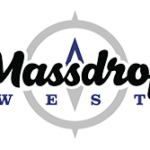 Massdrop returns with two clubs this season but there have been some shake-ups in the rosters. Mark Jacobson, Ari Lax, and Scott Lipp were transferred from Massdrop West to Massdrop East with Jon Stern, Pascal Maynard and Eric Severson coming back the other way.
Jacobson, Lax, and Lipp will be joined by returning members of Massdrop East Timothy Wu and Jarvis Yu. Free agent Thomas Ashton will round out the team. Maynard, Stern, and Severson will be joined by returning Massdrop West team member Ben Weitz as well as free agent Shaun McLaren, and the defunct Mox Box Bowl's Rob Pisano.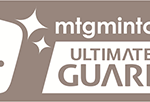 Lee Shi Tian's club, MTG Mint Card, returns with the backing of Ultimate Guard. He'll be joined by returning faces Jason Chung, Huang Hao-Shan, Kelvin Chew, and Eduardo Sajgalik. Yam Wing Chun replaced Nam Sung Wook who failed to lock in Silver for this season.
New Teams Join the Competition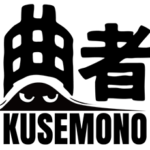 Kusemono is a new team from Japan that picked up Shuhei Nakamura and Yuta Takahashi from the disbanded Hareruya team. Kazuyuki Takimura joins them from Last Samurai. They've added three free agents to the mix: Toru Inoue, Kazuaki Fujimura, and Riku Kumagai.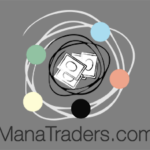 ManaTraders brings together Patrick Cox from ChannelFireball Fire, David Ochoa from Mutiny, Ricky Chin from Massdrop East, and Alex Majlaton from Mox Box Bowl. They'll be joined by free agents Andrew Baeckstrom and Gaudenis Vidugiris.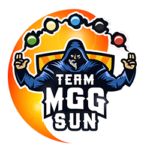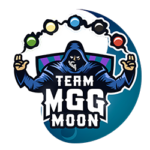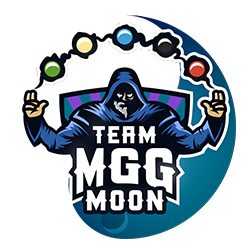 Metagame Gurus Sun and Moon are two new teams. We talked about MGG Sun above as they replaced the defunct Team Mutiny. MGG Moon features four players returning to the Pro Tour Team Series in Travis Woo (Lingering Souls), Brandon Ayers (Fire Squad), Nathaniel Smith (Fire Squad), and Jacob Wilson (Face to Face Games). They're joined by free agents Mattia Rizzi and John Rolf.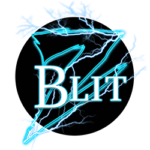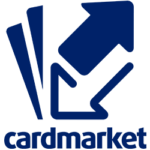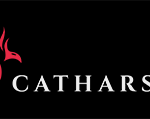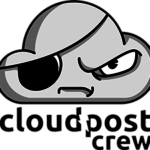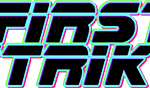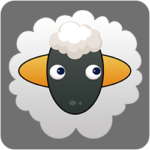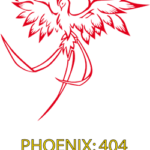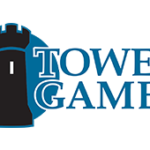 11 more teams are joining the fray, and while a handful of names among the 66 players here will be returning, for the most part these are all new teams to the field. Many of them are comprised of Grand Prix competitors and RPTQ finalists, so it remains to be seen if they'll be able to stick around the entire Team Series this year. For more information on them, check out our full team previews coming out later this week.
Interesting Free Agents
Lastly I want to talk about a few players who I'm surprised to find without a team. Most notably Platinum Pro Donald Smith who roared onto the scene last year will not be part of any team on the team series. This was likely Donald's choice as it seems surprising none of the new teams would have approached him.
Jiachen Tao, Craig Wescoe, and Chris Fennell are also other interesting players who performed well last year, were members of teams last year, but will not be representing any teams this year.