The Regional Pro Tour Qualifier circuit is the grassroots qualification system for Pro Tour Amonkhet and all Pro Tours. These events are held across the globe and are open to the winners of hundreds, if not thousands, of Preliminary Pro Tour Qualifiers held at local game stores multiple times each year. Whether you're just ready to move up from Friday Night Magic and Game Day or you've been grinding tournaments for years, the Preliminary Pro Tour Qualifier is many player's first stop on the path to the Pro Tour.
In addition to the RPTQ circuit, Wizards of the Coast recently saw fit to restore the traditional Pro Tour Qualifier, no Regional specification. These events take place on the Sundays of Grand Prix tournaments (more on those later in this series). What makes these unique is that they award a single invitation to the Pro Tour to only the winner of the tournament. These winner-take-all events used to be more common-place, but were replaced by the Regional PTQ system several years ago.
While both of these paths seem to offer a direct road to the Pro Tour, and while they may seem like easier pursuits than finishing in the top eight of a Grand Prix, or accumulating enough pro points to reach the Silver Pro Club, know that these paths will still require a great deal of work, perseverance, and luck. To that end, let's take a look at two specific stories of players who will be attending Pro Tour Amonkhet via the Regional Pro Tour Qualifier circuit.
Player Focus: Ross Merriam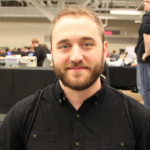 Ross Merriam is best known for two things: being a writer at Star City Games and appearing on Jeopardy. Ross is also a member of the Silver Pro Player's club which scored him invitations to Pro Tour Kaladesh and Pro Tour Aether Revolt. Unfortunately Ross was unable to move up to the Gold Pro Player club or finish highly enough at the Pro Tour to secure a seat at Pro Tour Amonkhet.
However, Ross was able to place highly enough at an RPTQ in Durham (alongside our next featured player) allowing him to return to a third consecutive Pro Tour as he looks to try to graduate from the SCG Open circuit and establish himself as a consistent feature on the Pro Tour circuit and get a seat at Pro Tour Hour of Devastation. If you want to know more about Ross's journeys check out this episode of Ced Talks with Cedric Philips for more.
Player Focus: Alex Majlaton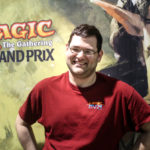 Alex Majlaton made his debut on the Pro Tour in 2006 in Honolulu and has since appeared at a total of 28 Pro Tour events including Pro Tours Kaladesh and Aether Revolt. Majlaton's best finish at a Pro Tour event came in Seattle with a 34th place finish. Of course, Majlaton is perhaps best known for his work with the Affinity archetype in Modern.
Majlaton qualified for Pro Tour Aether Revolt by finishing highly in an MTGO PTQ. He qualified for Pro Tours Kaladesh and Shadows Over Innistrad through membership in the Silver Pro Player Club. Now, thanks to a top finish at an RPTQ in Durham he'll be returning for a third consecutive and 29th overall Pro Tour appearance where he surely hopes to finish higher than 34th.