Kadar, David, and I teamed up as Two Artists One Robot and battled our way to a four and four record. Kadar went undefeated at 8-0, I won two matches total, David won one or two more than I did. We had a good balanced approach during deck building and then fudged it a bit to get an edge that wasn't really there. As deckbuilding time hovered around five minutes we had to make some choices and didn't get back to our original decks. Oh well. We had a total blast, everyone we battled was awesome ('cept those guys who knew Zach and Hunter, punks!), saw some really cool sites (Detroit Institute of Art, endless vacant lots and broken down homes, some renewal, and a lot of ruin porn), and ate at least one good meal (thanks Pikula, Wescoe, and Sam Black for the food recommendations, Seva was great!). Here is the story of our #GPDETROIT weekend, in pictures.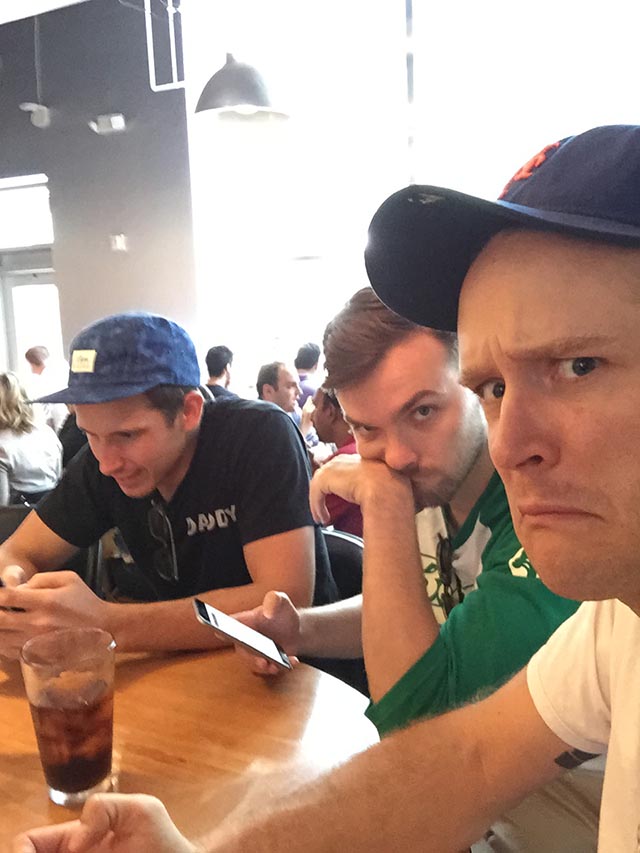 Started out the trip with a very greasy egg white omlette. I'm on this new no meat/eggs/dairy diet because my cholesterol is 256 and my doctor wants to see if we can get it down 100 points in three months. It is nearly impossible to find vegetarian (don't even try for vegan) meals in Detroit. Kadar and Dave liked this place, I did not. Later they went again and thought it was crappy.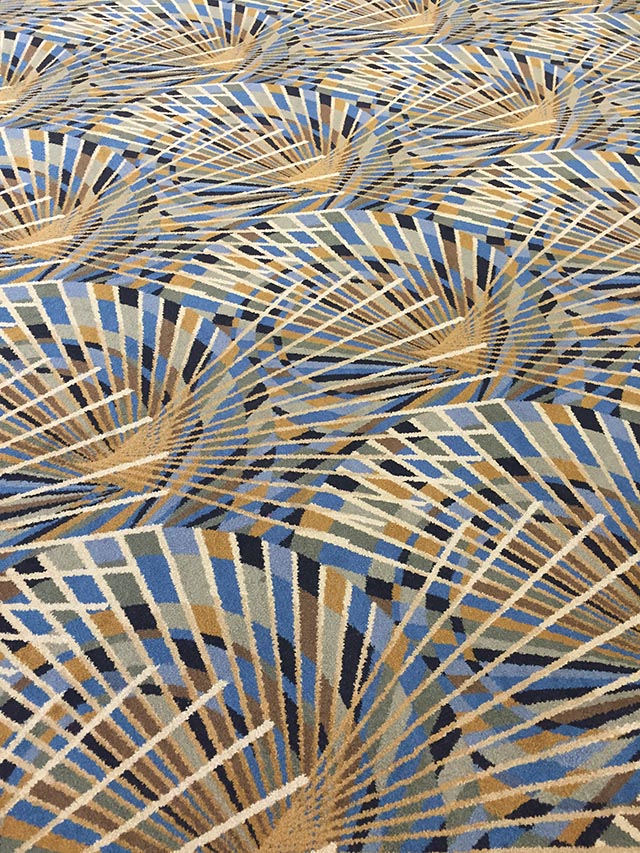 Our hotel, like most hotels, had amazing carpeting.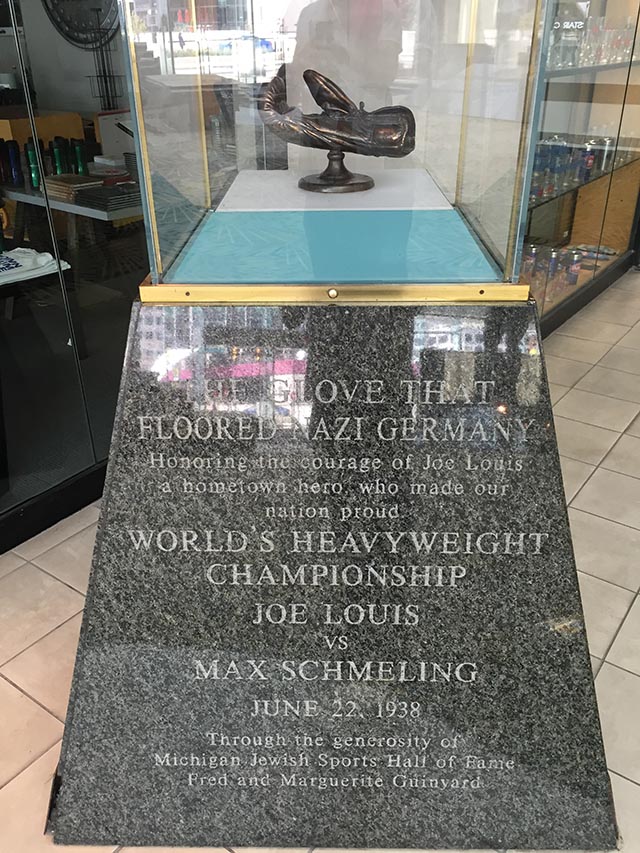 I spent a significant portion of my youth killing Nazi's in Castle Wolfenstein so I get this commemorative object.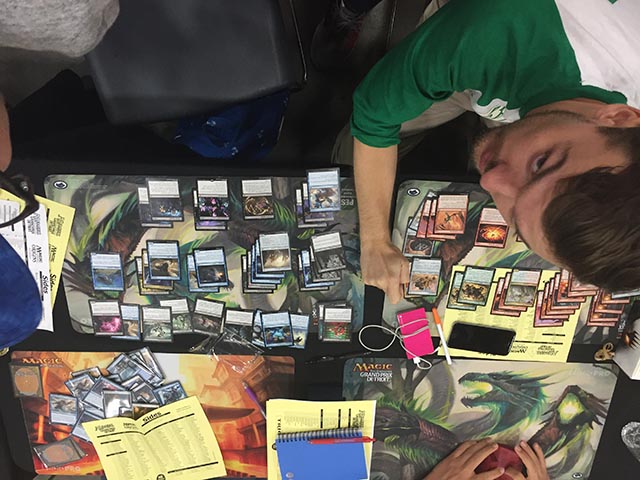 We joined some Team Sealed practice tourneys and did badly but learned a lot.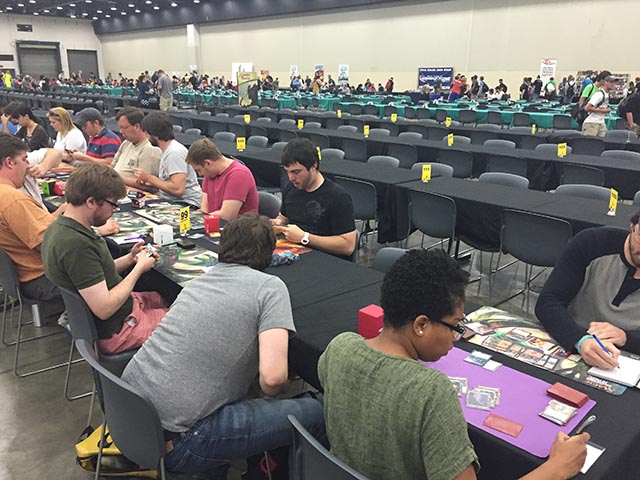 We saw Birdlaw, Wiggle Arms, and Monique a bunch. They all rule.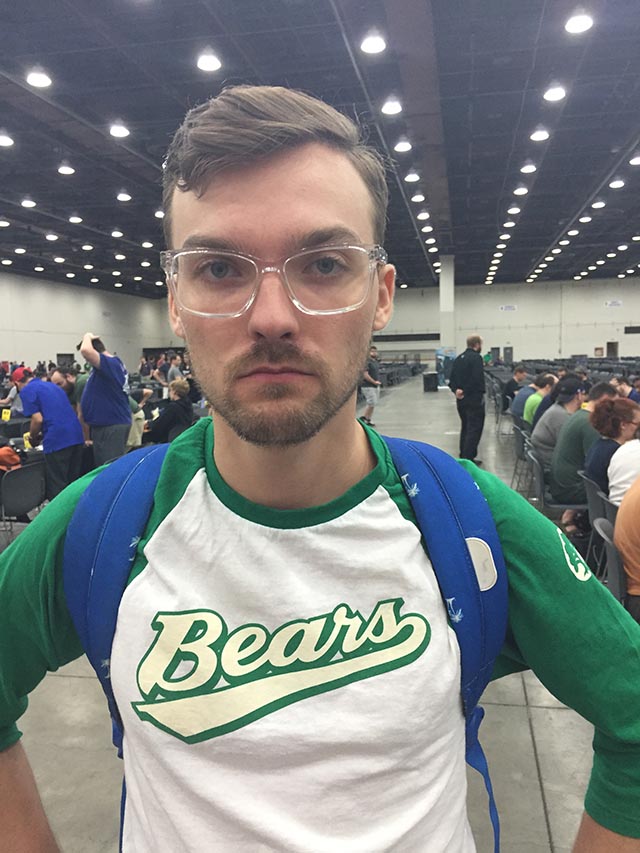 David wore an embarassing MTG shirt and tried out my rectangle glasses that look weird on my face now that a buncha baby fat has fallen away. Then he lectured me on how lousy squared off frames are.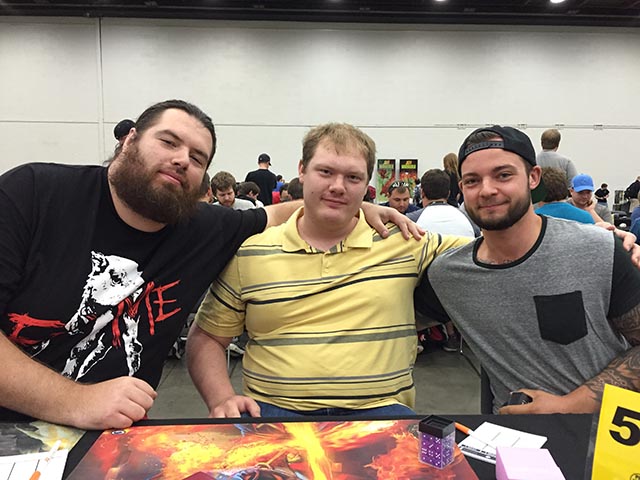 These guys crushed us in our first grinder.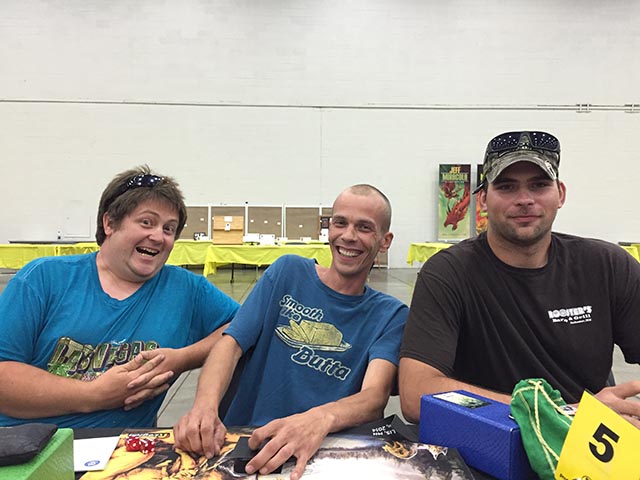 These guy crushed us in our second.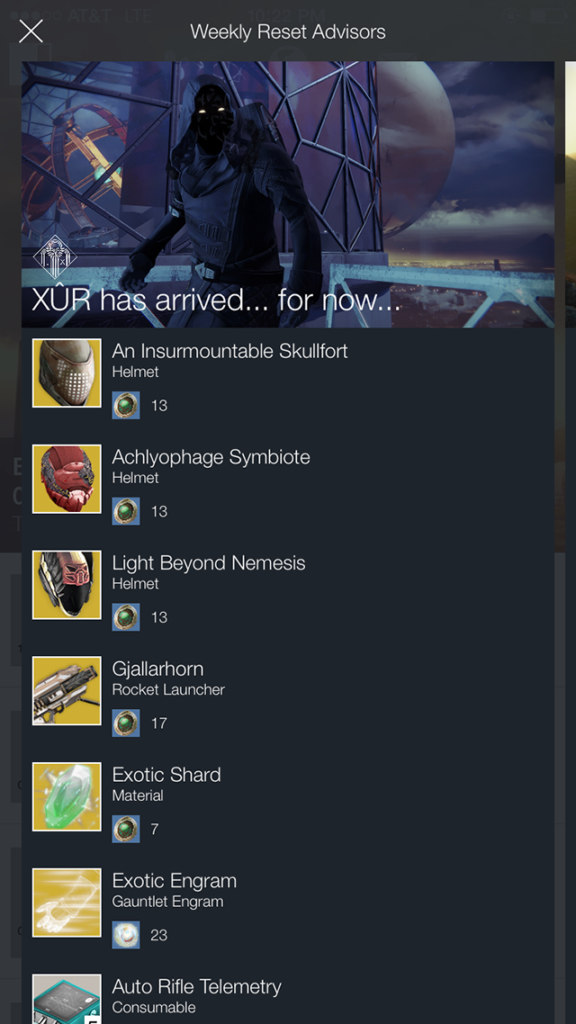 Goddamn Xur was selling Gjallarhorn and I didn't remember to check in with him before I left for Detroit. Luckily Rich hacked the PSN and picked one up for me.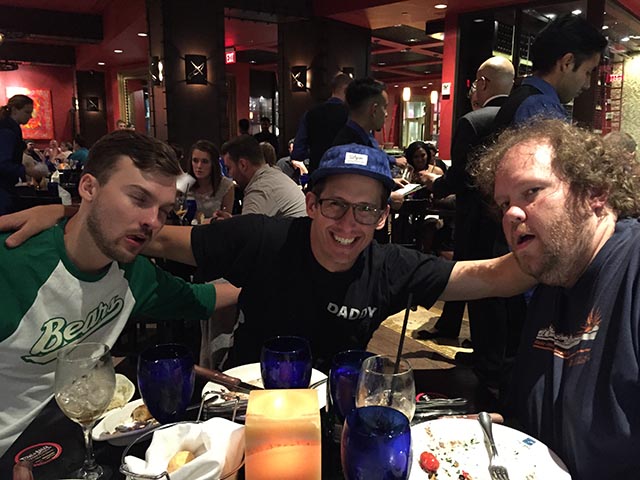 That night these guys made me, a mostly vegan, eat dinner at a steakhouse. David and Carrie were dying. Kadar had meatphoria.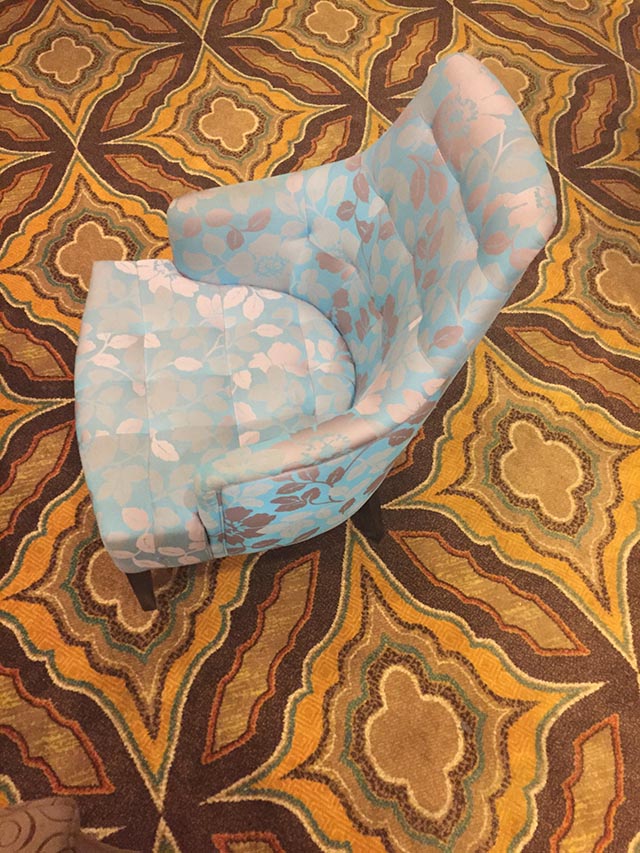 Weird carpet and chair.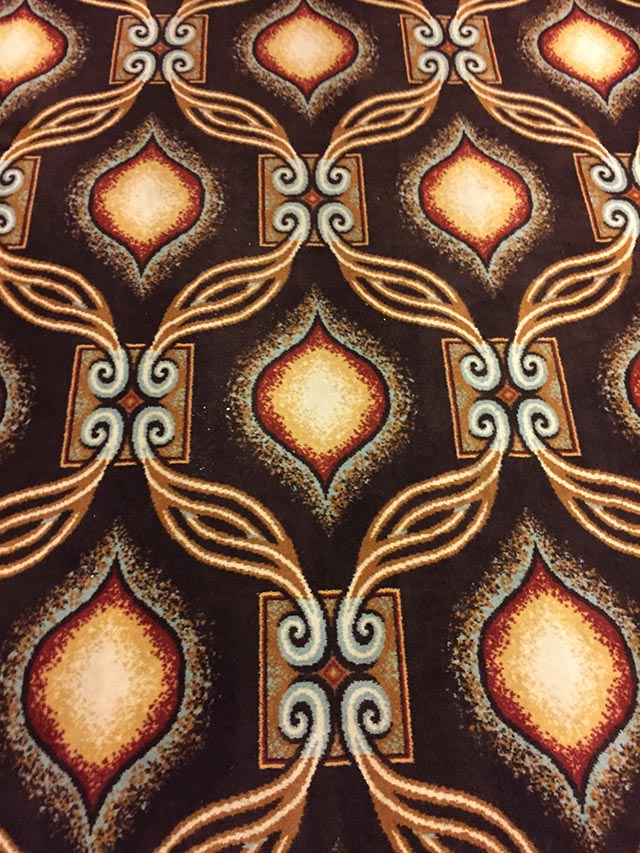 More weird carpet.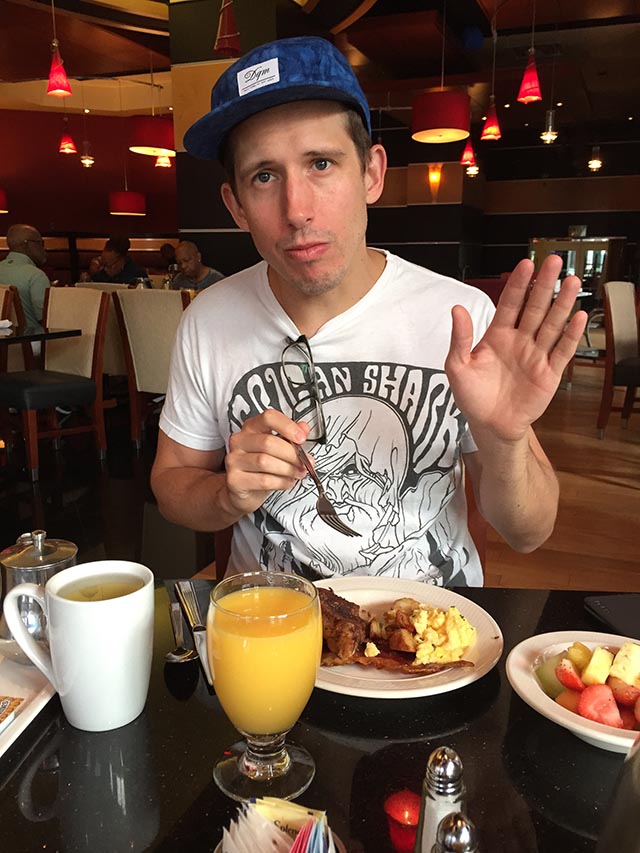 Kadar and I were always at breakfast before David made it. They had a great cold breakfast deal, $8 for all the fruit and oatmeal I could eat (and even soy milk!).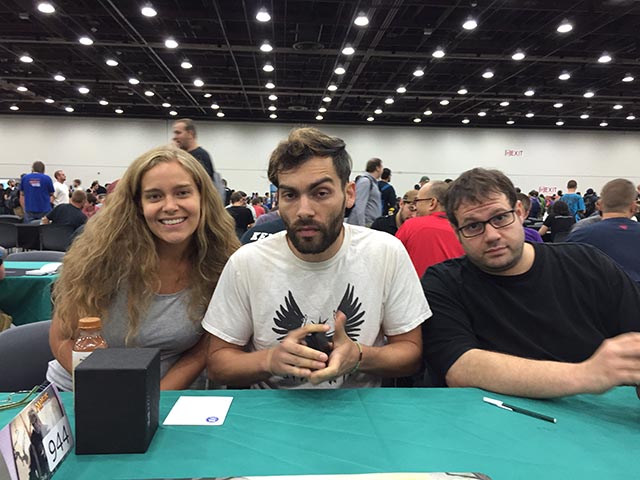 The next day these guys crushed us in the main event.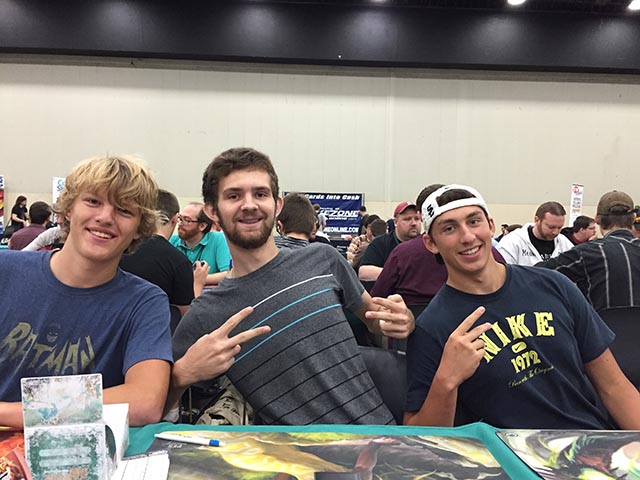 Then we crushed these guys. They were fun to hang with though.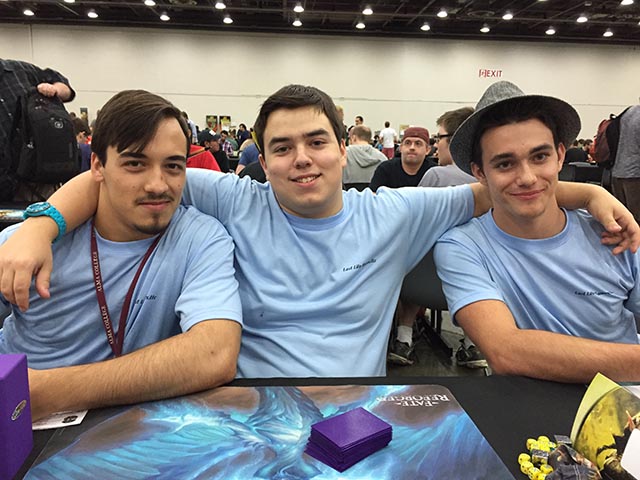 I started hating my deck this round.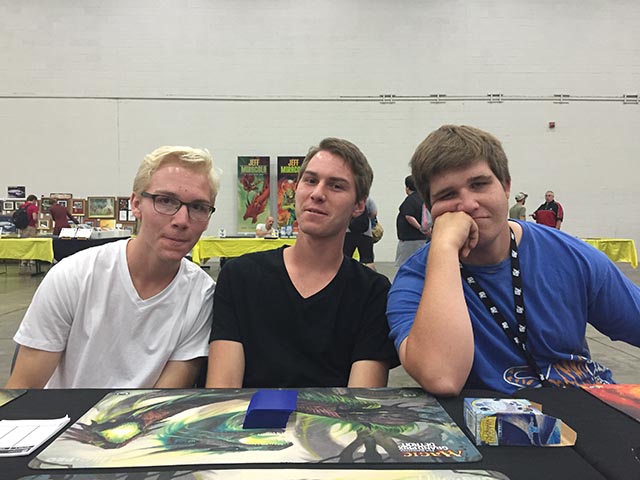 But bounced back.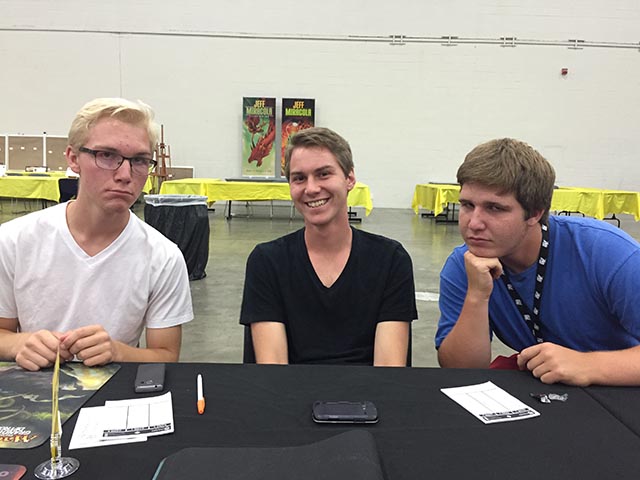 And made these guys real sad.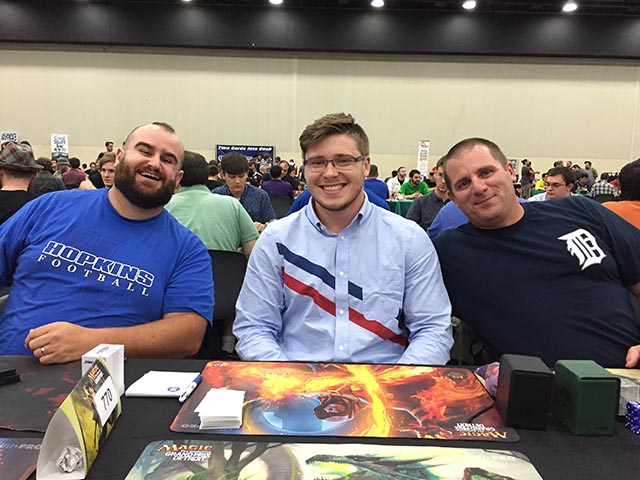 This match, despite lovely guys, was a low point for me. I got UB Controlled. It sucked. Guy had hexproof orbs game two. I wanted to smash things.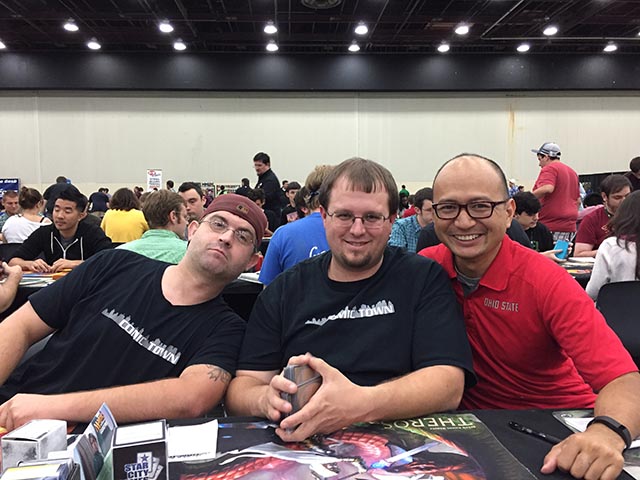 I can't remember if we won or lost. I def did not win.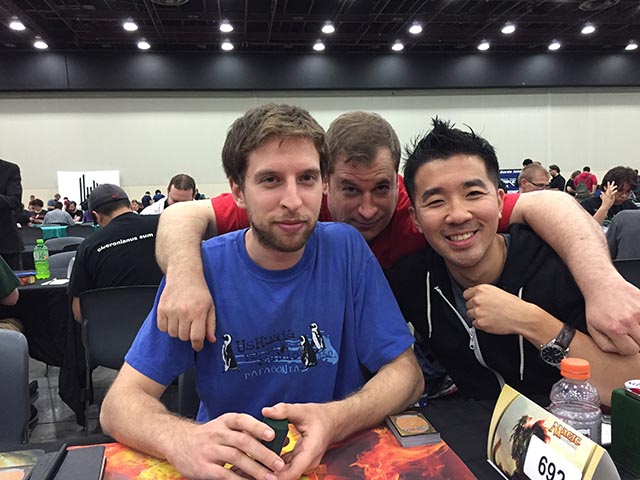 I lost my match. Kadar won. Maybe David did too.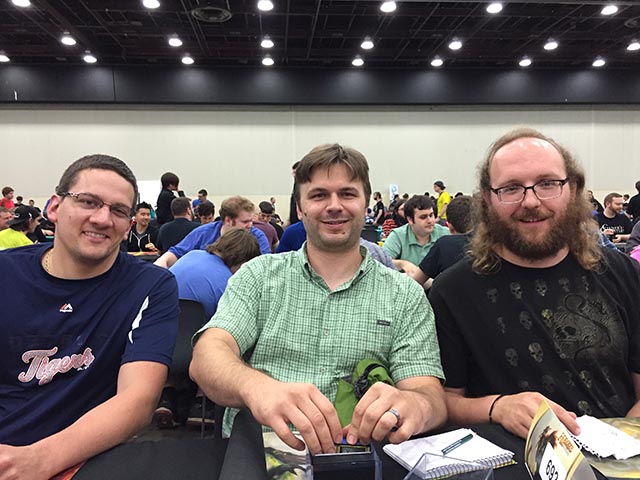 We won this one, too.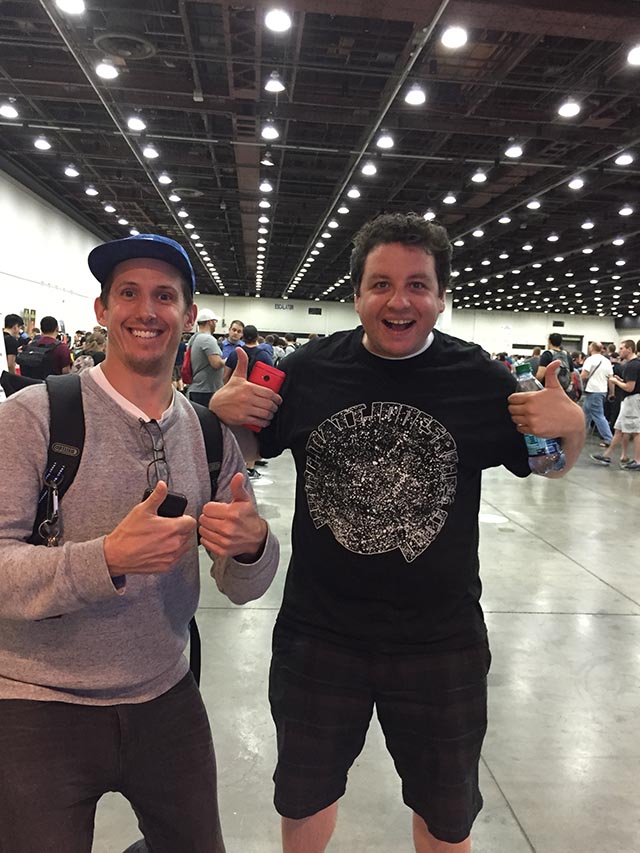 Dan OMS was wearing my shirt!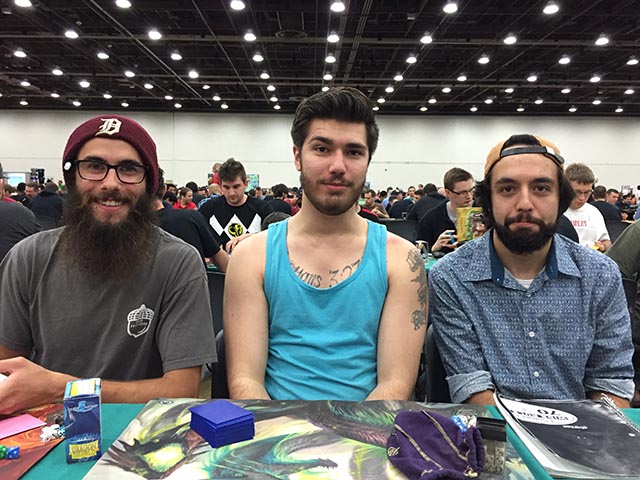 These guys beat us. Notice that they represent the three stages of beards and the three stages of shirt sleeves.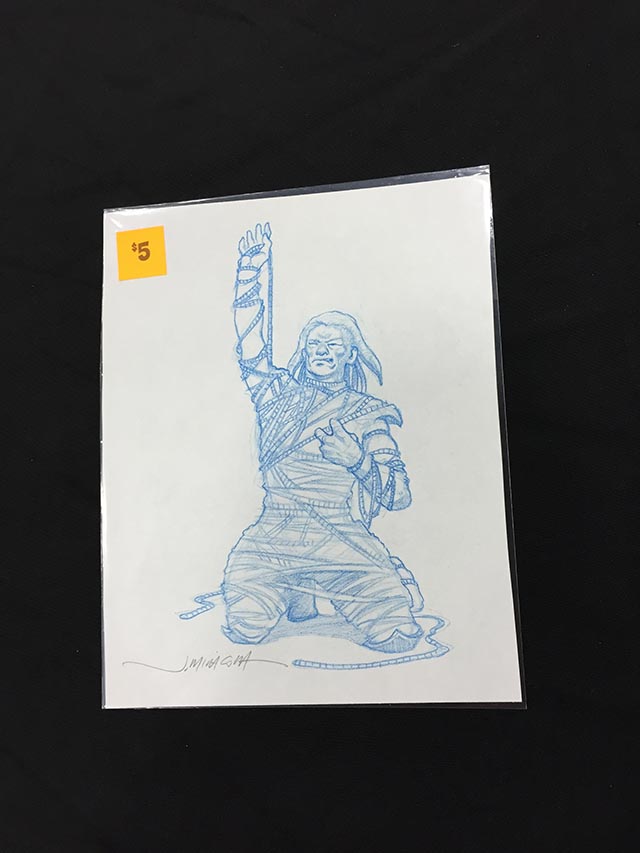 I bought $100 worth of Jeff Miracola drawings. He's one of my favorites.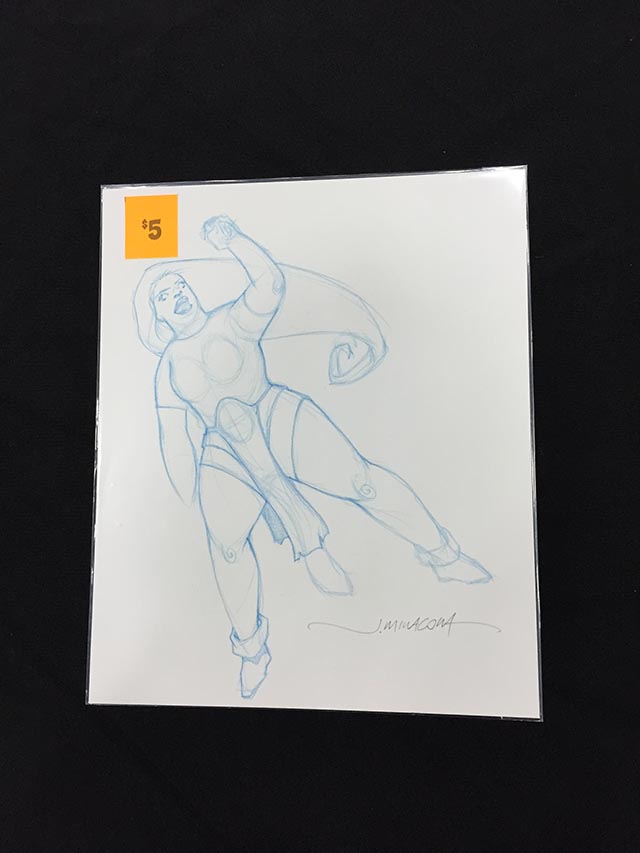 I liked this drawing because it doesn't depict a highly sexualized armor or lingerie robed female fantasy character.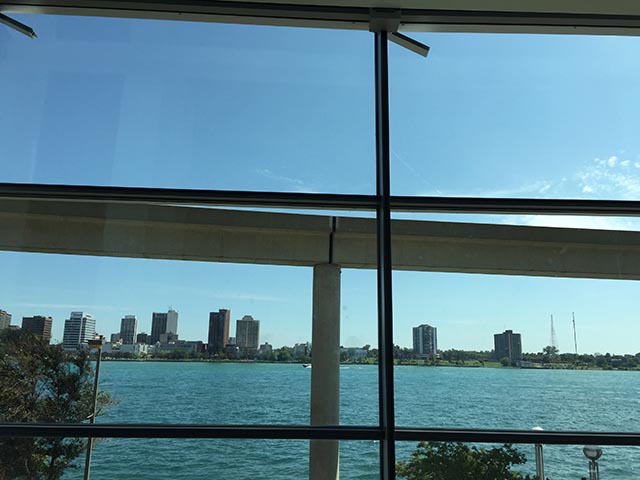 At some point I really started looking at Detroit. Here I am looking at the river.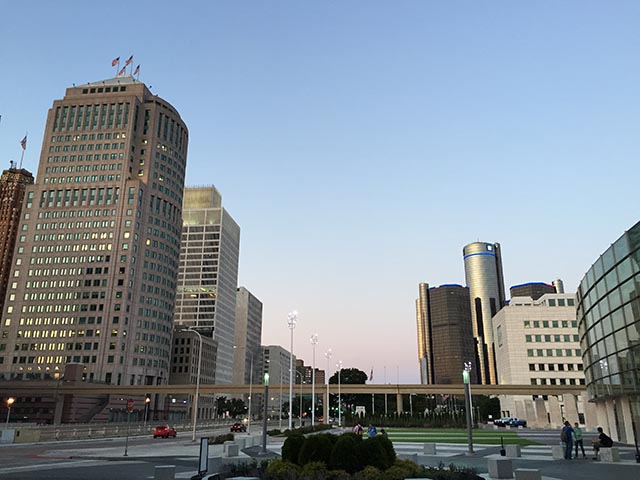 The view from leaving the convention center.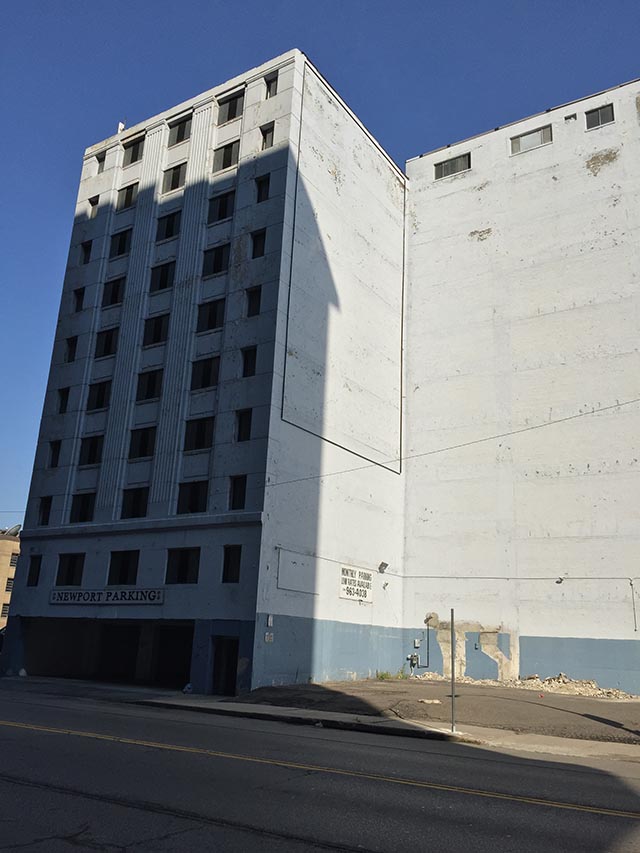 Someone on my instagram feed said that'd be a great place for a street art mural. I responded snarkily with something about how I think we have enough street art murals already and that this wall looked cool as is.
Day two we were all signed up for the Super Sunday Series Sealed. I opened a Liliana and, after some consultation with my buddies, decided to drop so I could wander around the city. To quote Carrie, "You know you're gonna drop round two anyway!" She knows me so well. So I went to the Detroit Institute of Arts.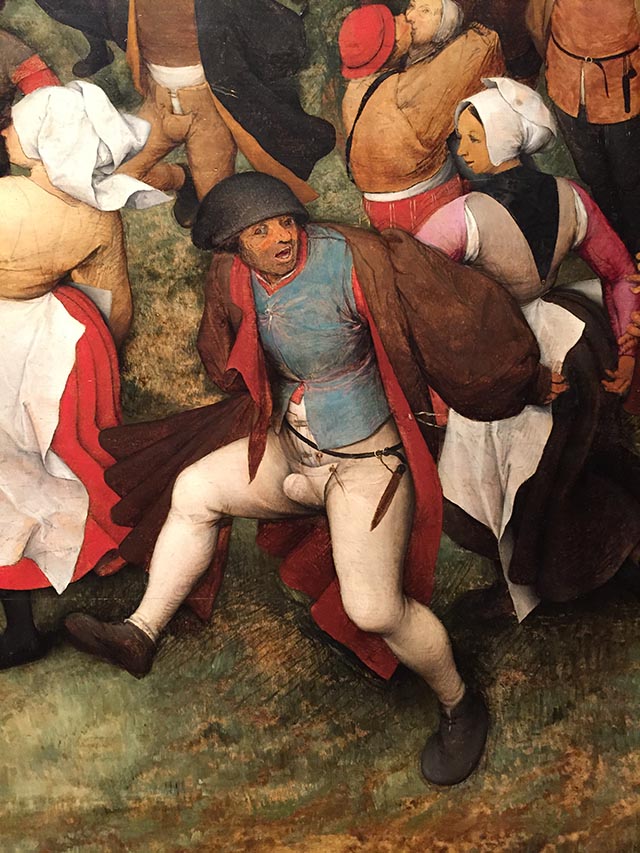 They have a kick ass Breugel of which this is a detail. I love their crotches.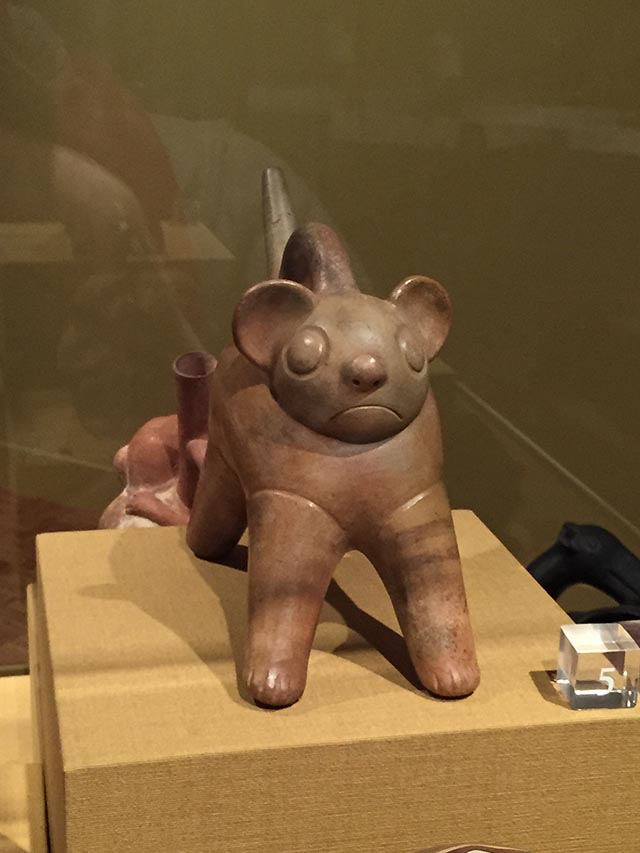 This ancient Native American thing is pretty sweet. Super cute.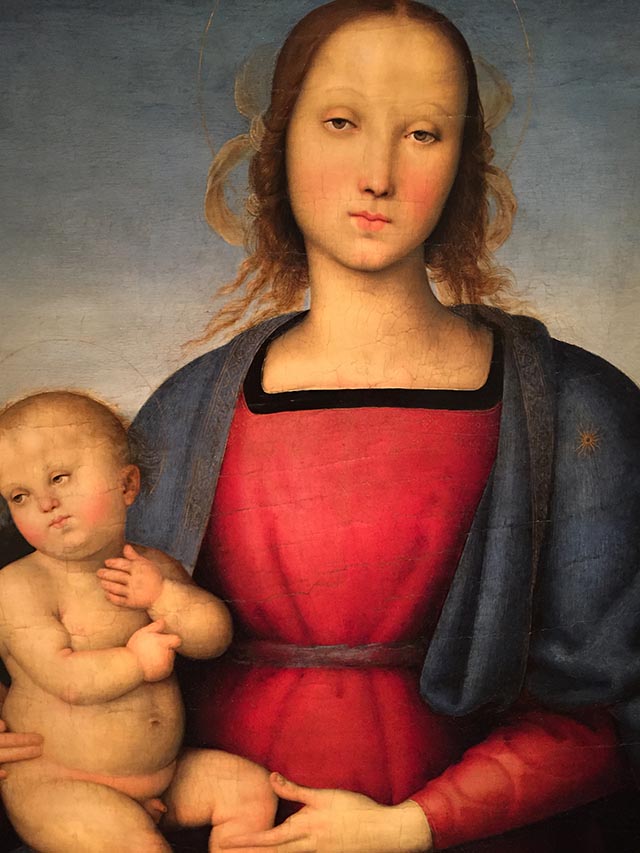 I laughed at this painting because she's so freaking cool she can hardly stand it.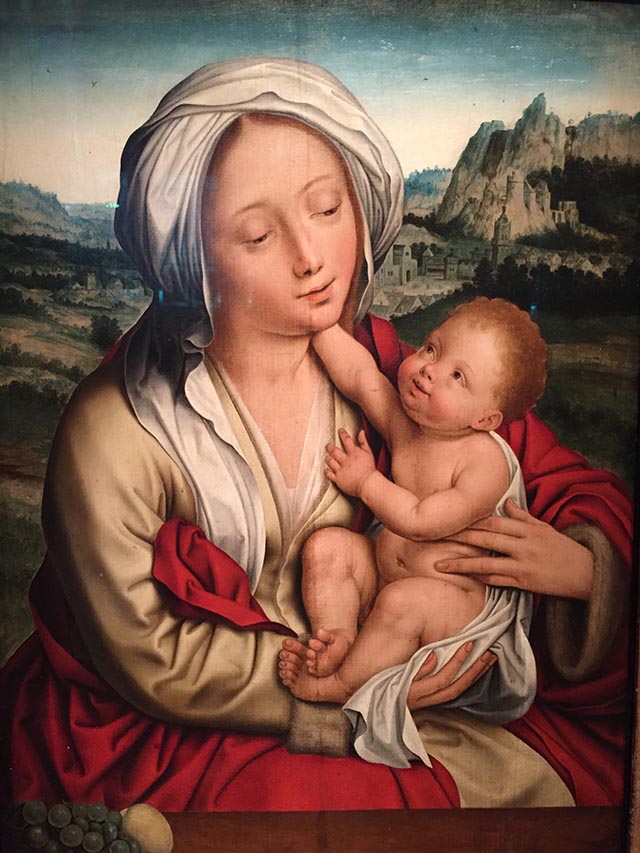 Here I'm a sucker for those mountains and background buildings. Love that shit.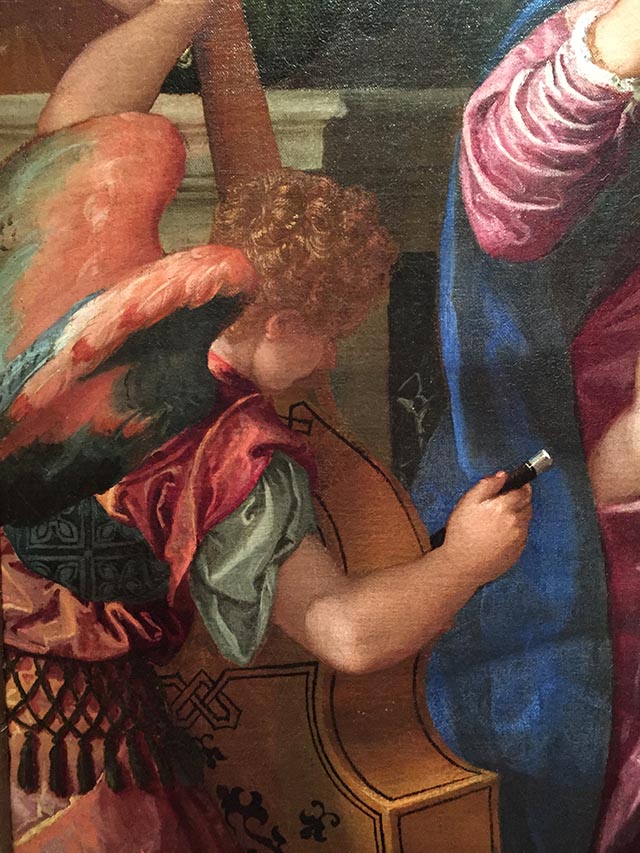 I took this one because I love when cherub or angel wings are depicted colorfully like a parrot's wings.
I want this chair.
This is the best patriotic painting of all times.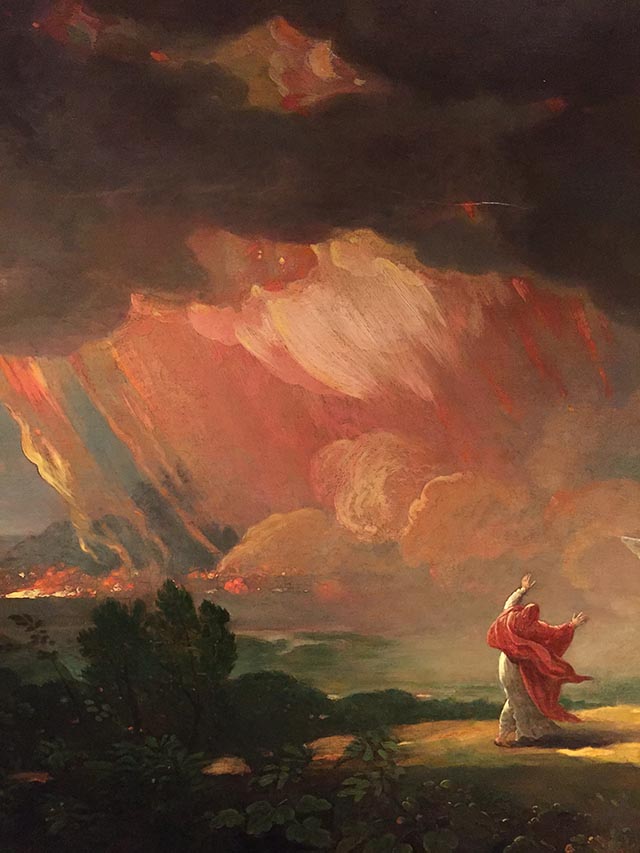 Lot's wife, about to get Li Xu level salty.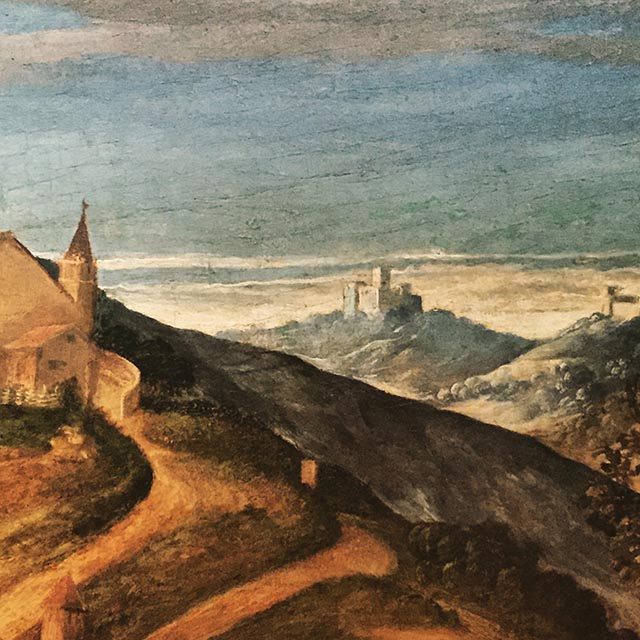 I rejoice in tiny background castles.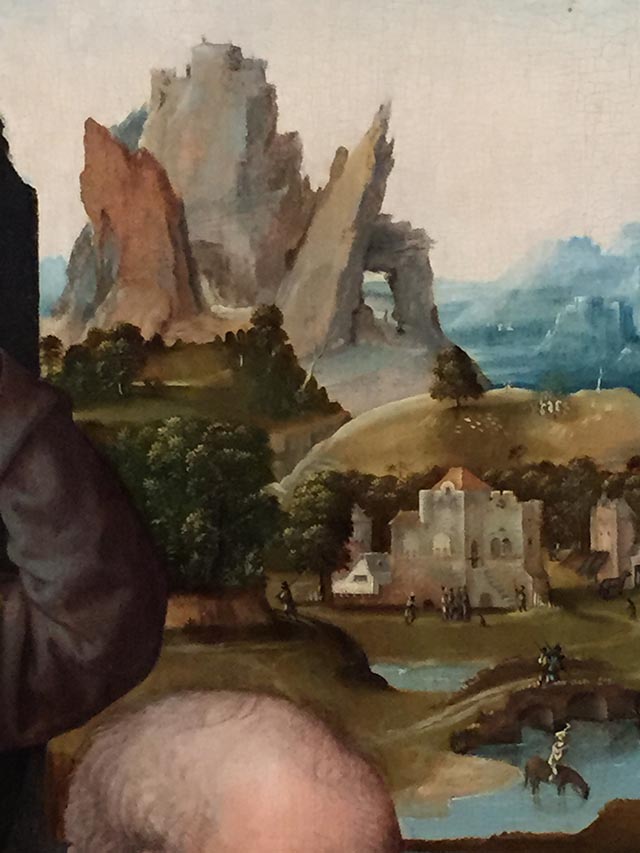 And tiny background weird rocks and mountains (and more castles and a weird bald baby head).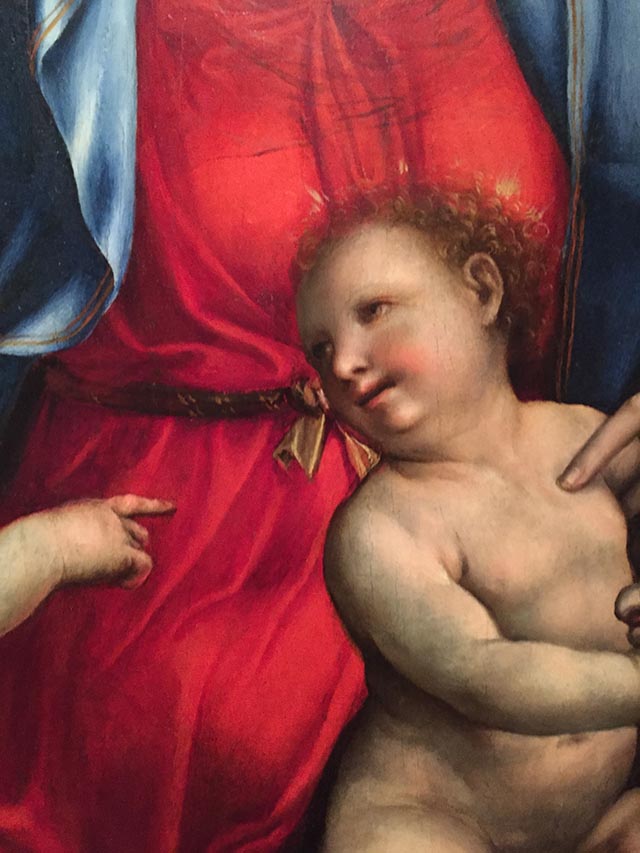 I couldn't deal with how weird this baby's face was.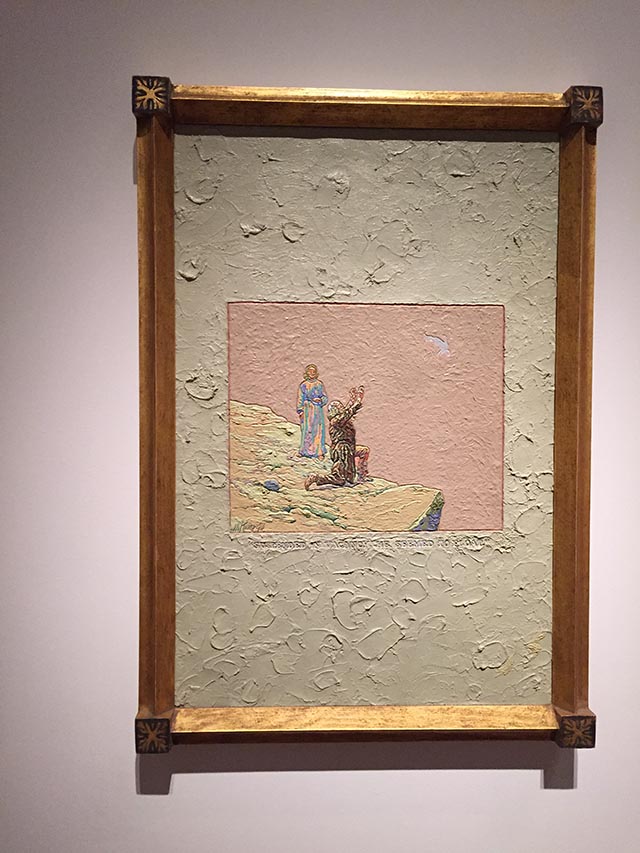 Out of no where I saw this Jess painting. If you don't know about Jess's life and work please check it out. Here is a good place to start: http://www.tibordenagy.com/artists/jess/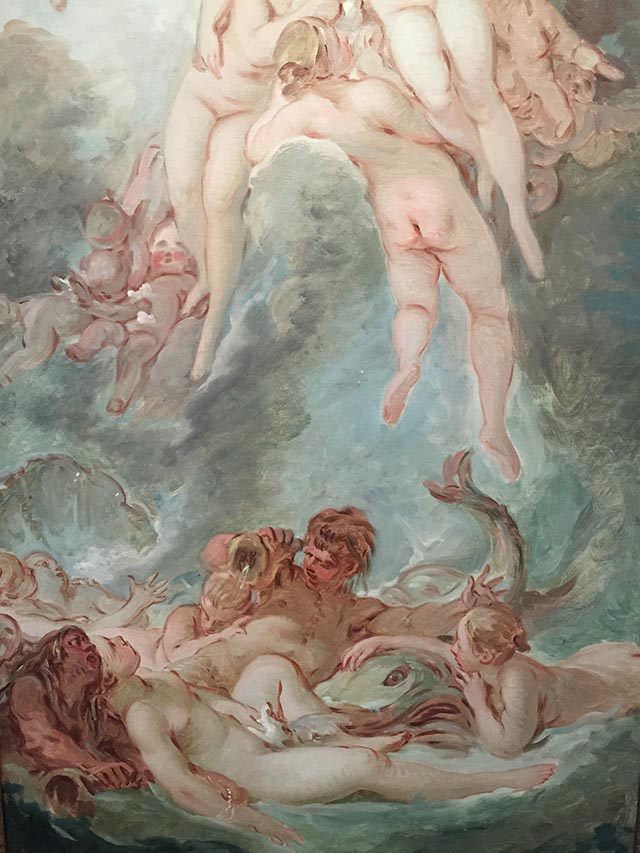 A Fragonard or a Watteau or a Boucher. I can never remember who does what.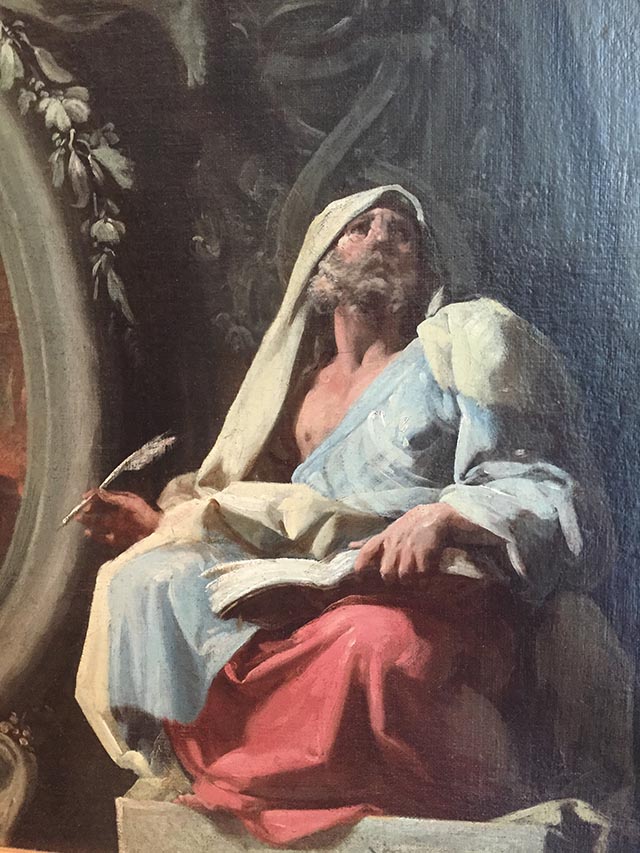 Probably a detail of a Velasquez.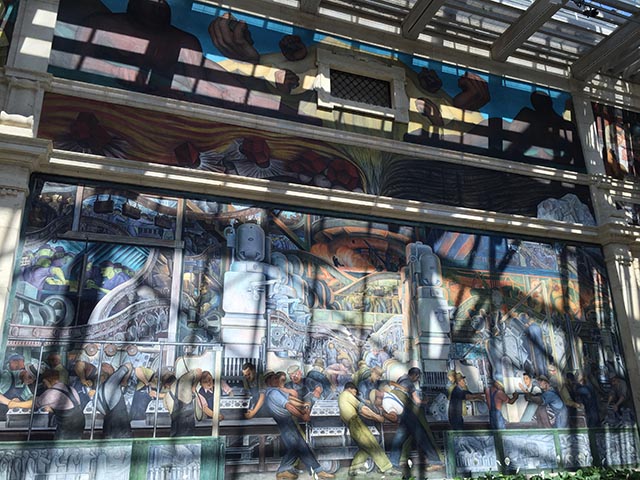 The famous Diego Rivera industry mural that is seriously worth the trip to Detroit all on its own. Again, read more: https://en.wikipedia.org/wiki/Detroit_Industry_Murals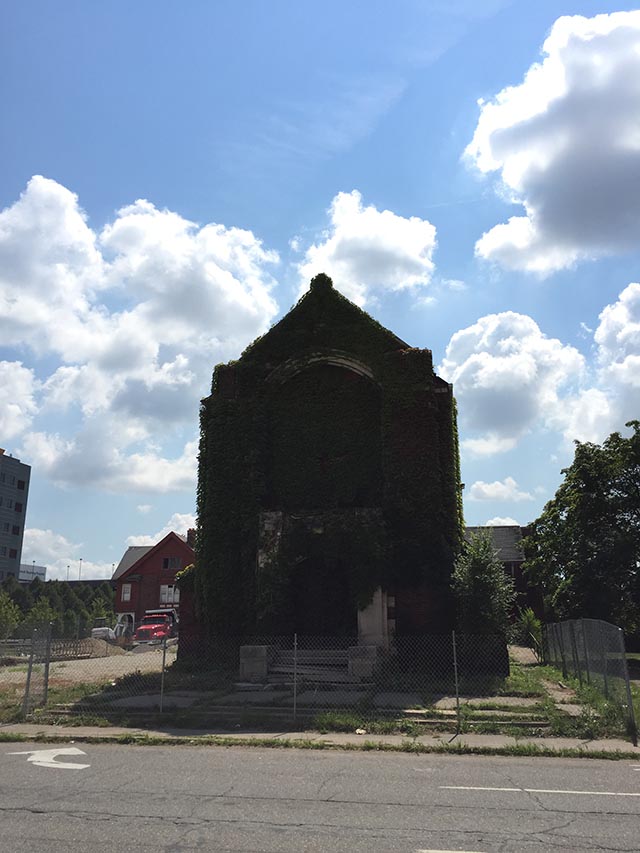 Some ruin porn (of which Detroit has the tiger's share).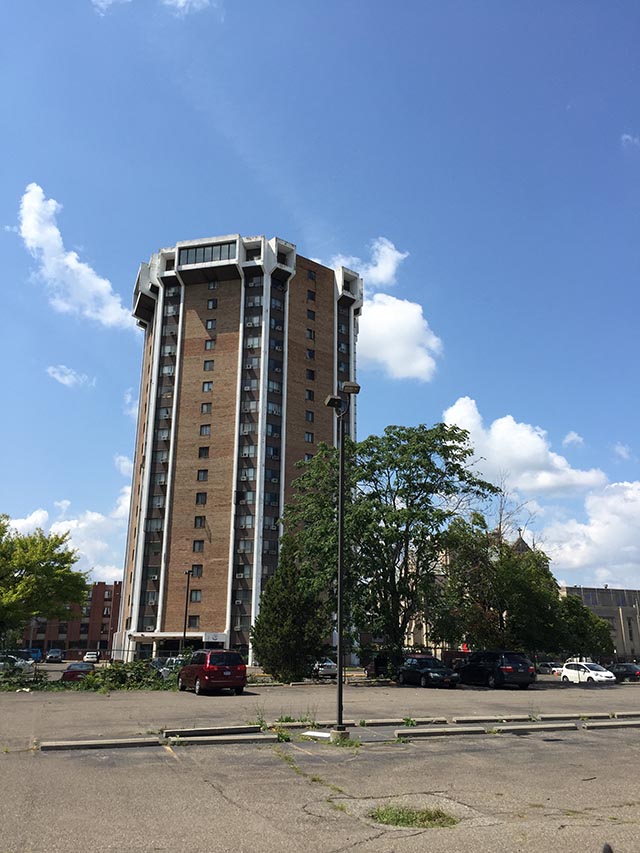 A weird tower.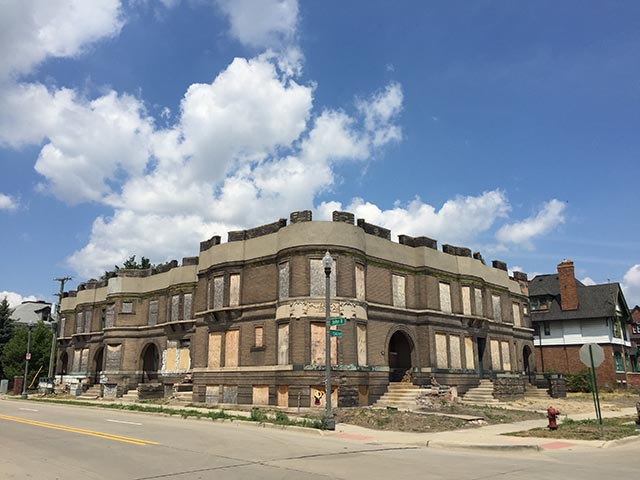 More ruin porn.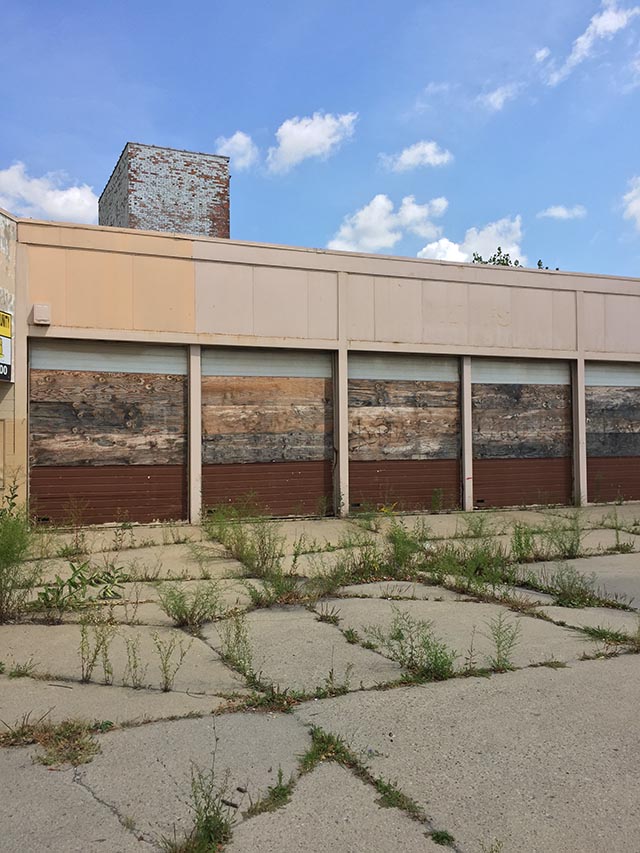 More …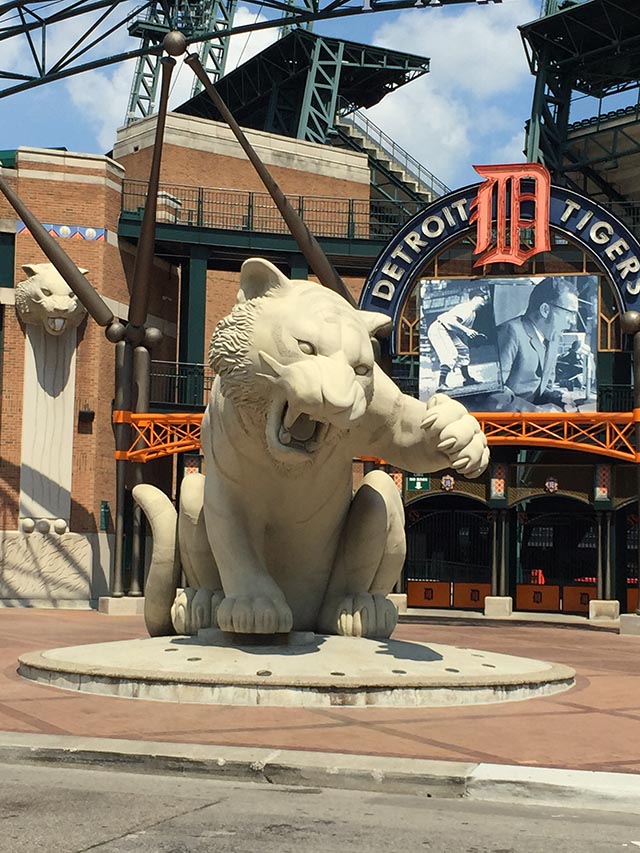 The big tiger sculpture in front of Comerica Park (where the Tigers play). This is my all time favorite sculpture.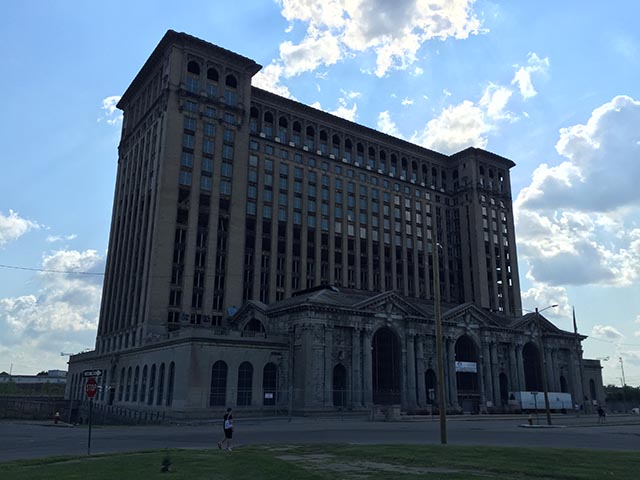 The Michigan Central Station, king of Detroit's ruin porn.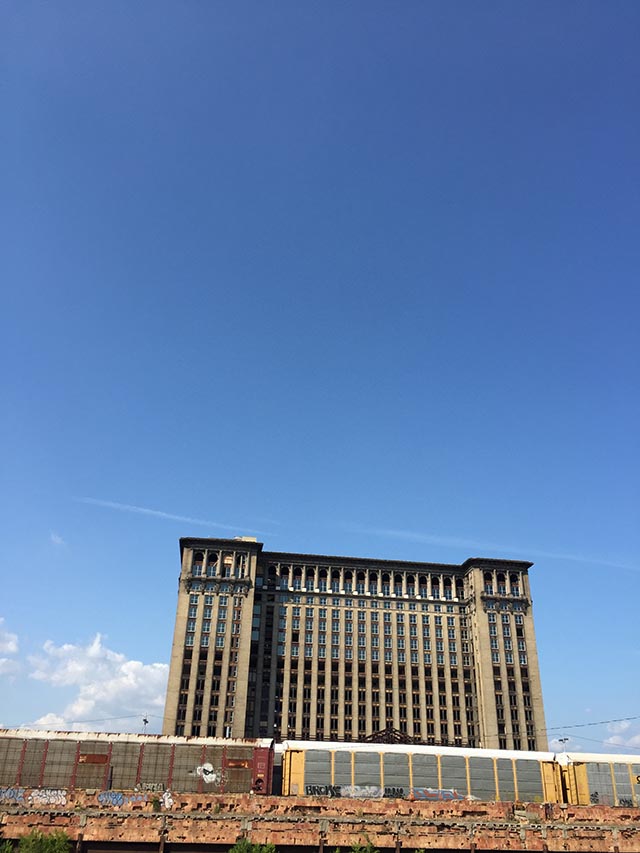 Michigan Central Terminal from behind. Some billionaire owns it and is gonna do something with it I guess.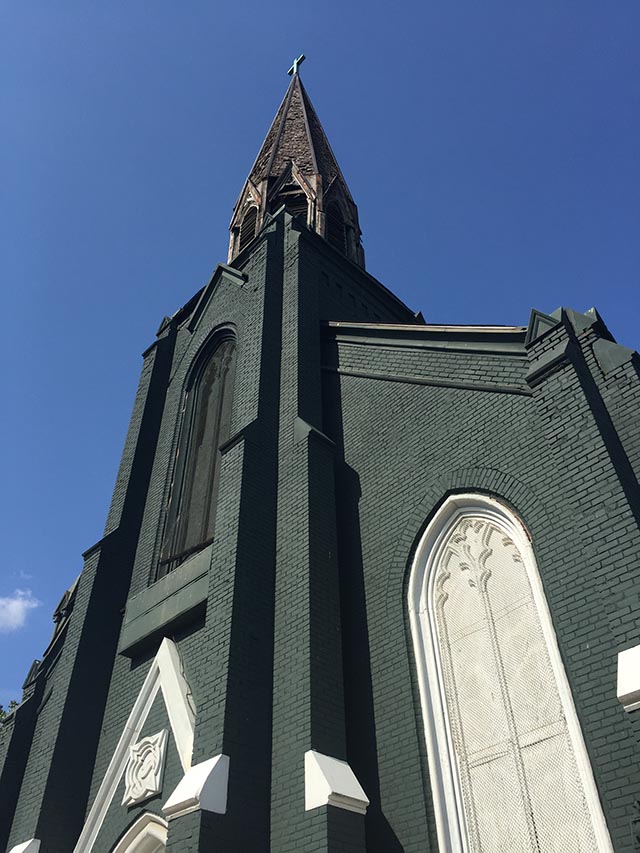 Some old church. Inside all the crazy church architecture is ruined by a pretty low false ceiling. I would love to have a studio in a church. I would keep the ceilings high.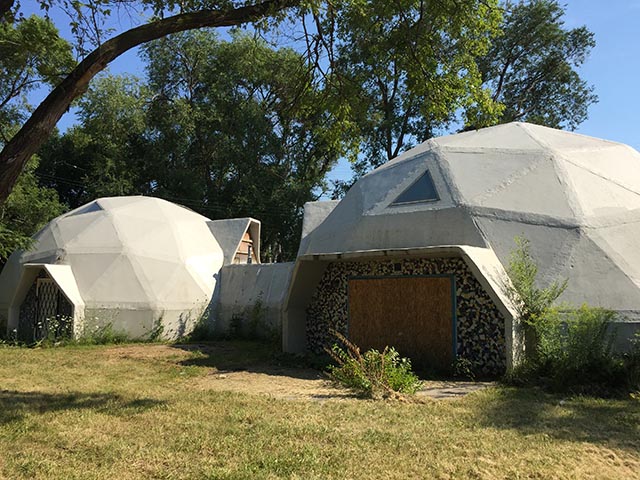 Kadar lead us to a geodesic home Jack White's brother built and abandoned. No one lives there now.
We headed back to the convention center to see what the top four teams looked like.
This was not surprising. It's always cool to watch the best play the best.
Kadar was looking to draft once more so he took to the phone and internet to find some suckers still sticking around the convention center.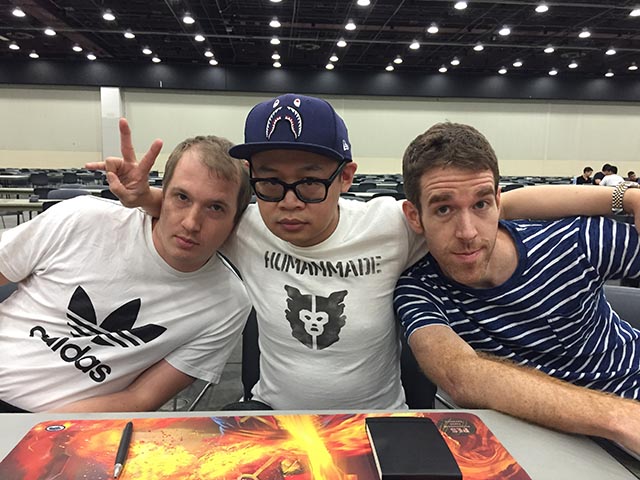 Though exhausted, I was convinced to team draft with three unknown clowns and we all had a really good time.
---
Matt Jones (born on at the beginning of the 8th decade of the 2oth century) is an artist living and working in Brooklyn, NY. Matt's played Magic since Revised. Matt's contemplating starting a new league of 93-94 decks with no original cards,  you have to draw your own using league provided blank cards! How rad is that? Pretty rad. You can see Matt's artwork on his website.