10. DAYTONA – Pusha T (2018)
Leading up to this album, Pusha T had already proven himself to be a legend in hip hop. One half of one of the best hip hop duos in Clipse and fresh off dropping a couple solid albums, as well as some wonderful collaborations with Kanye West, Pusha did not need to cement himself further. Yet, he did it anyway. DAYTONA is very simply twenty-something minutes of hard-hitting bars and amazing lyricism, backed up by production from Kanye. Short and straight to the point, DAYTONA is a must-listen. Plus, you can never get tired of listening to Pusha T rap about cocaine.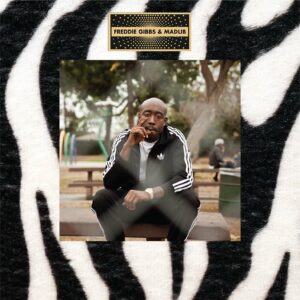 9. Piñata – Freddie Gibbs & Madlib (2014)
This is the first of a currently ongoing trilogy from Freddie Gibbs & Madlib. Piñata is a deeply enjoyable combination of who may very well be the rapper with the best flow and wit today, and one of the most talented producers of all time. Madlib brought what is likely his best work since his iconic collaboration with MF DOOM on Madvillainy, and Gibbs' performance is pure bliss to any hip hop head.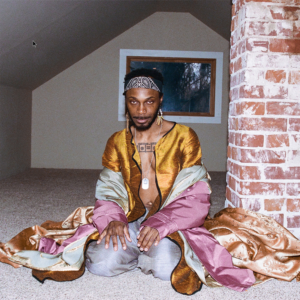 8. All My Heroes Are Cornballs – JPEGMAFIA (2019)
For those unfamiliar with JPEGMAFIA, he is by far the king of experimental hip hop today. JPEG's rapping is stellar, his production is unique, and his creativity can not be matched by anyone else in the genre outside of Kanye West. Straight up, All My Heroes Are Cornballs is a weird album, but it is extremely enjoyable. On this album, JPEG makes a powerful statement to the younger generations today. The people we look up to are a joke, and they're corny. The people we think are our heroes are frauds, but JPEGMAFIA isn't a fraud, and he makes that very clear here.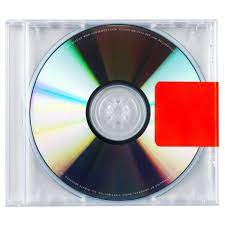 7. Yeezus – Kanye West (2013)
Kanye West's discography is really just his life story in music form. While 808s & Heartbreak might seem like the obvious pick as Kanye's rock bottom, it's actually Yeezus. Kanye gives the world a look into his mind with the hectic persona he adopts on this album. Any positive developments Kanye made after his rough patch in the late 2000's are seemingly entirely gone, as he is tumbling on quite the downward spiral. Yeezy was living one hell of a life at the time, for better or for worse, and you're coming along on one hell of a ride. And if you're not particularly interested in Kanye's arc, Yeezus just sounds incredible and is one of the most special albums you'll ever hear, sonically.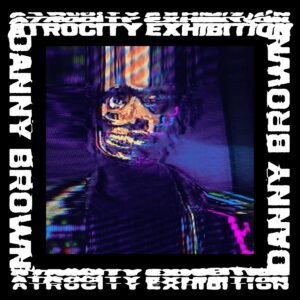 6. Atrocity Exhibition – Danny Brown (2016)
Easily the least accessible album on this list, Atroxicity Exhibition is a rollercoaster. The album details Danny Brown's history with drug use and the nightmares that came with it. Danny's voice is probably the most unique voice in hip hop, and if you can stomach it, then you'll be able to enjoy some incredibly hard-hitting bars. The production here is unlike anything I have ever heard before, as Danny actually spent thousands of dollars just on samples. It paid off. This one is an acquired taste, but definitely worth the effort.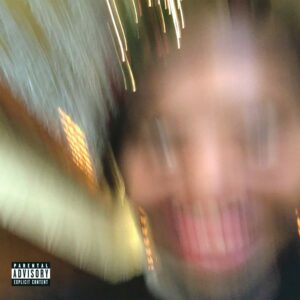 5. Some Rap Songs – Earl Sweatshirt (2018)
Despite the title, Some Rap Songs is so much more than just some rap songs. While much of the post-Odd Future acclaim has gone to Frank Ocean and Tyler the Creator, Earl Sweatshirt has been dropping projects that are on another level of any ex-Odd Future member drop, outside of Blonde. Some Rap Songs, despite not even being twenty-five minutes long, is an emotional masterpiece. Earl dives into his depression and the recent passing of his father at the time, over innovative sample-based production that has since inspired an entire subgenre within hip hop. Do not let the title mislead you. You'll be missing out.
4. My Beautiful Dark Twisted Fantasy – Kanye West (2010)
Kanye West was already on an unprecedented run before dropping MBDTF. On the album's intro the question, "Can we get much higher?" is posed, and yes, we indeed can. Fueled by the public's disdain following the controversy of the 2009 VMAs, Kanye set out to make an album so great that people would have no choice but to love him again. It worked. He poured his soul into tracks like "Runaway," and even spent an insane amount of time just producing the beat for "POWER."
When the dust settled, Kanye had somehow managed to reinvent himself once again and outdid the rest of his impressive discography. Hip hop was left with an all-time great. No matter how many times I listen to this album, I'm still always in awe at just how goddamn good it sounds.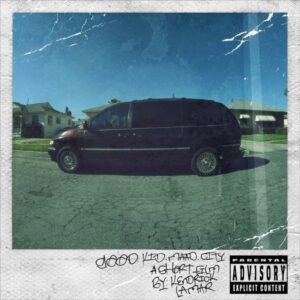 3. Good Kid, M.A.A.D. City – Kendrick Lamar (2012)
A common pick for the best hip hop album of all time by a common pick for the best hip hop artist of all time. Full of both fun bangers and deep, impactful verses, GKMC is a timeless album. The sequel to Section.80, GKMC is a key part of the continuous story that Kendrick Lamar has been telling throughout his entire discography.
Kendrick shares several personal stories from his childhood and youth in Compton. He tells the story of how his talents took him out of Compton, and gave him the chance to build a better life for himself. It outlines how he plans to use his platform, to bring light to what he and others had to experience growing up. Most importantly, "Sing About Me, I'm Dying of Thirst" is featured here. This song is quite frankly a contender for the best-written hip hop song of all time, and is always my first piece of evidence to point to why Kendrick is such a wonderful songwriter and lyricist. If you've never heard GKMC, listen to it ASAP, it's an instant classic.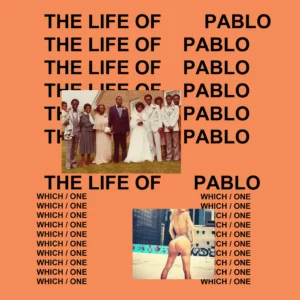 2. The Life of Pablo – Kanye West (2016)
I'm sure this pick will turn some heads, as I rarely see TLOP get the love it deserves. Yes, I think The Life of Pablo is better than My Beautiful Dark Twisted Fantasy. While MBDTF is perfect and polished, TLOP is chaotic and messy. Its tracklist is not as straightforward, and parts of the album can be puzzling, to say the least. However, if you can look past that, what you're left with is the purest Kanye project in his discography. Kanye's rapping is in top form, and his production is beautiful.
TLOP, in many ways, acts as a finale to Kanye's story. Throughout this album, Kanye grapples with what kind of life he should live, one of fame and vices, or one of acceptance and family. The two photos on the album cover perfectly display this dichotomy, along with the question "WHICH / ONE," which Kanye chose to place on the cover about two dozen times. Kanye debates lust versus love throughout this album, resulting in some of his most essential songs. "Saint Pablo," the album's powerful closer, will forever be one of his most vital tracks. If you've been sleeping on this one, it's time to wake up and get the message.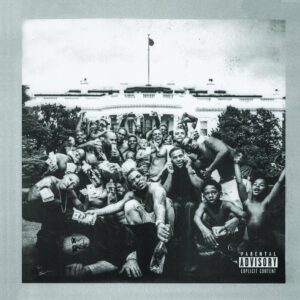 1. To Pimp a Butterfly – Kendrick Lamar (2015)
To Pimp a Butterfly is the best hip hop album of all time. Kendrick Lamar is the best hip hop artist of all time. These became evident truths on March 15, 2015. There is so much to say about this album and so little space here, so I'll cut to the chase. Kendrick's vocal performances are untouchable, and TPAB has the best-sounding production I have ever heard in any piece of music. It is the most conceptually meaningful and challenging thing I have ever heard, and I think the only album to challenge this is Kendrick's latest album, Mr. Morale & and the Big Steppers (another masterpiece).
Kendrick discusses countless topics on this album. What I find most compelling is his devotion, if not an obsession, to becoming a leader in his community. That, and the progression of his savior complex, which GKMC laid the foundation for. Kendrick's savior complex is the most fascinating thing I have ever witnessed in music. To fully understand DAMN., which goes through the consequences of this complex, you must digest TPAB. To fully appreciate Mr. Morale, which shows the conclusion of this complex, you must digest TPAB.
This album is more than just an album. It is a magnum opus and a historical event within music and culture. If you're unfamiliar with the album or Kendrick as an artist, stop what you're doing right now and start listening to everything this man has ever made.
Alessandro Pogorzhelsky is a college student based in New Jersey studying political science. He used to play Magic competitively, including at the Pro Tour, and never really got over the Splinter Twin ban.