Earlier this morning on Tuesday July 19, 2022, Magic: The Gathering artist Tyler Walpole launched a Kickstarter campaign featuring his Saturday Morning Cartoon Secret Lair artwork, all based on the 1980's D&D Cartoon! The 30-day campaign is seeking a $10,000 funding goal, and offers for the first time the artwork that originally appeared as a collection in the larger All Natural, Totally Refreshing SuperDrop in early 2021.
The D&D Cartoon Extravaganza includes the opportunity to collect limited edition playmats: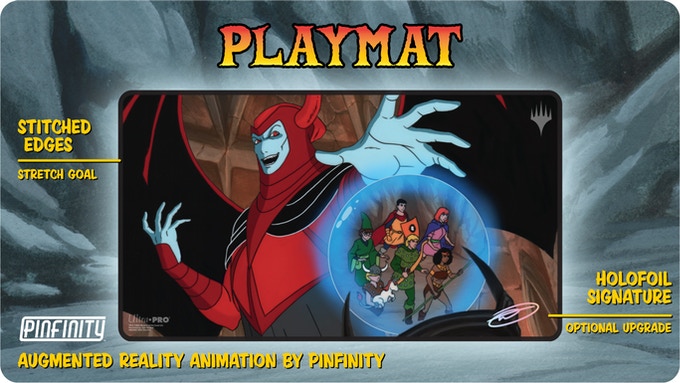 Animation cel prints: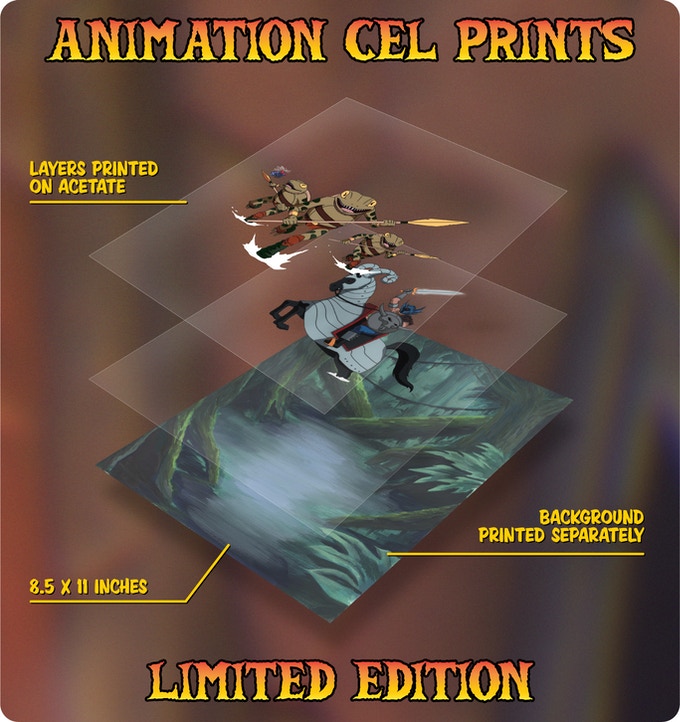 And even an exclusive Tiamat pin via a partnership with Pinfinity, with an even more exclusive 48 hour variant with gold borders: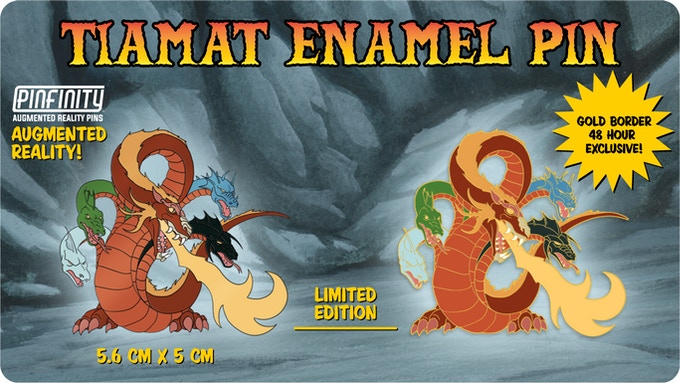 Additionally, Walpole worked with Pinfinity to create an augmented reality experience for the playmats! Check out the video and watch them come to life!
Different packages and combinations of playmats, prints and pins are available, as well as each item a la carte by itself or as an add-on. Prints & Playmats are each $40, the Tiamat pin is $30; and the bundles provide discounts depending on their size.
At launch, the Stretch Goals appeared as potential new designs as well as a stitched edge upgrade at 100 backers. I would venture to guess there is even more in store based on Walpole's partnerships, but only time and participation will tell just how far this campaign can go.
There are but 30 days to enter the dungeon, so don't delay and become a backer today!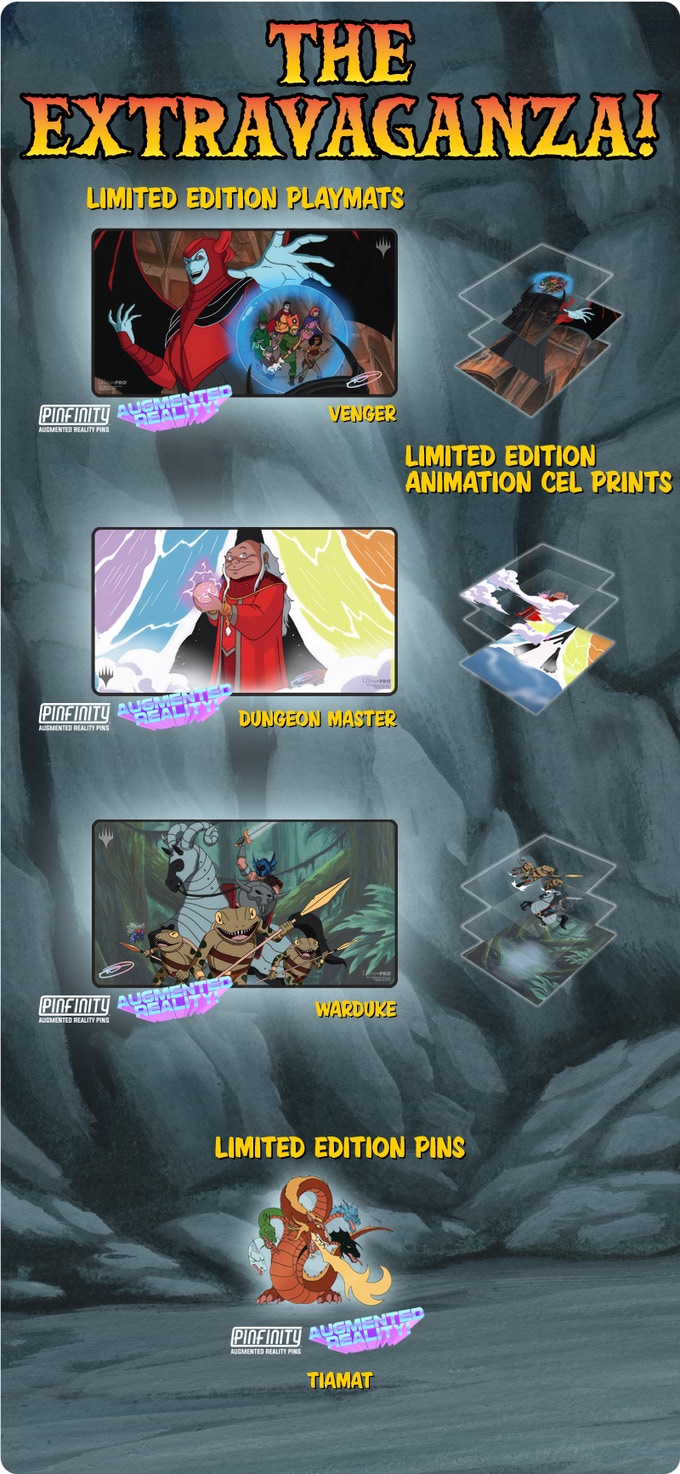 About the Artist:
Tyler Walpole began working for Magic in 2018, and has since illustrated nearly 40 cards for the game. In addition to his Magic work, he is known for his stylized depictions of the Mighty Nein from Critical Role and his personal project, Blood of Dragons.