On Saturday January 29, 2021, a 1/1 traditional repaint of the originally digital work Urza, Lord High Artificer by Grzegorz "Greg" Rutkowski was sold on the MTG Art Market on Facebook for $33,100. This multi-format staple from Modern Horizons is the artist's most popular card, and the artwork will never be recreated traditionally at any size in the future per the auction.
The painting was offered on the MTG Art Market, with Matthew "MountainMage" Schneider acting as agent for the artist. Schneider runs Mountain Mage MTG Signature Service and has worked with Rutkowski previously in selling his traditional Magic artwork and artist proofs.
The opening bid was set at $3,500, but within the first half hour the high bid was already at $6,000. The bidding continued throughout the rest of the day, and by the time the sun set on the East Coast, the high bid had more than doubled to $12,500.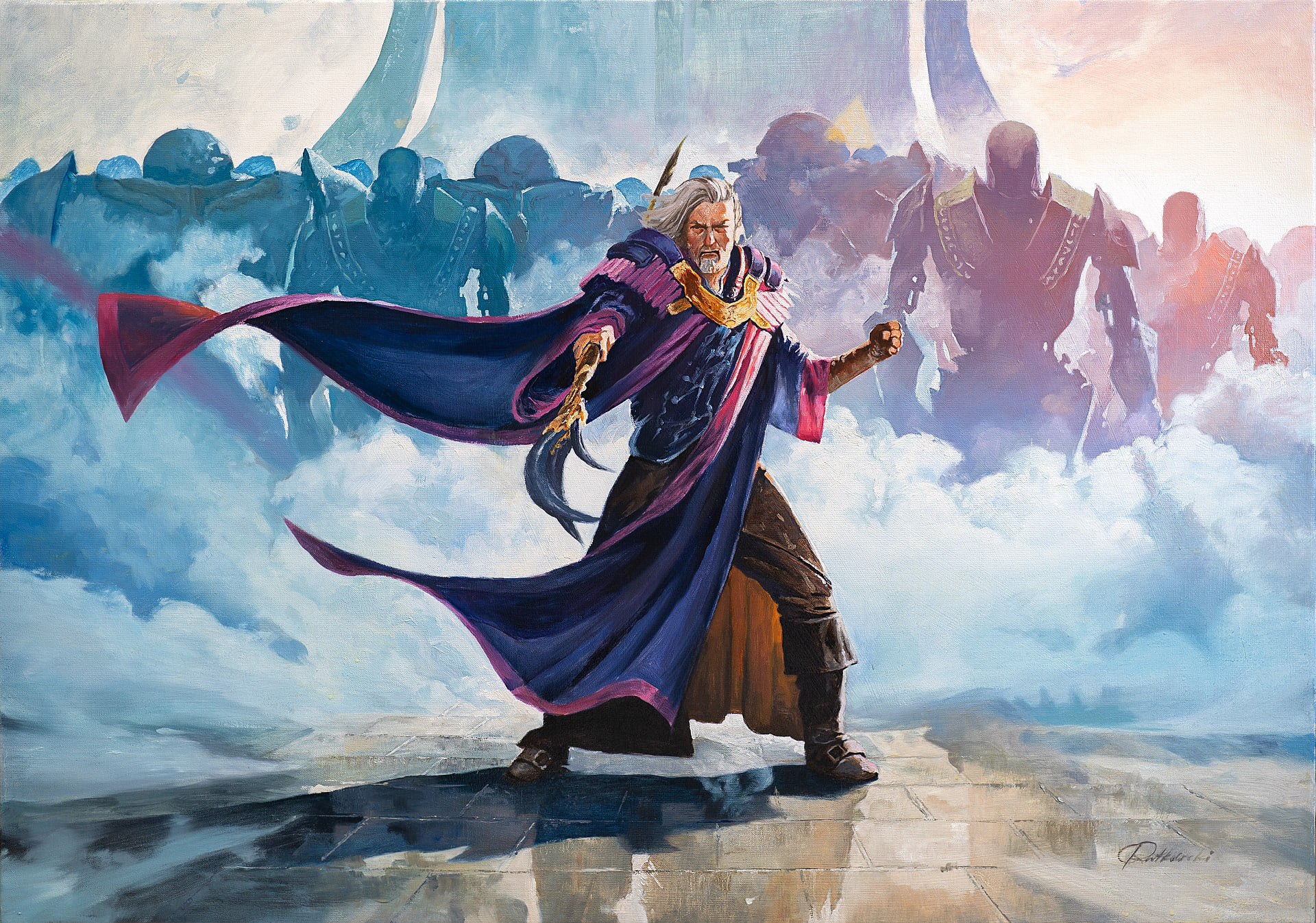 Another small push a few days later moved the work to $15,000. Once inside 24 hours to go, the painting began to move first by hundreds, and then by thousands. Several private bidders and one public bidder challenged down the stretch, but in the end, a single private bidder stood alone at the jaw-dropping price of $33,100. It's an incredible result of one of Magic's signature artworks of the last few years.
Rutkowski is closing in on 100 cards for Magic, and based on his traditional success last year and the overwhelming price realized of this auction, I'd like to think we'll see even more traditional work, both for new cards and more 1/1 traditional recreations, in the future.