On Sunday, February 6th, 2021, the original painting and sketch for Tamiyo, Compleated Sage by Chris Rahn sold on the MTG Art Market for $24,250 and $2,600, respectively.
Tamiyo, Compleated Sage by Chris Rahn is a work of oils on cradled board measuring 24 inches by 36 inches, the usual size at which the artist paints planeswalker portraits. The work was commissioned as a part of Magic's latest set Kamigawa: Neon Dynasty, wherein a major storyline component is the capture and subsequent Phyrexian compleation of the planeswalker Tamiyo. (Tamiyo's Compleation features art in our latest Grand Art Tour!)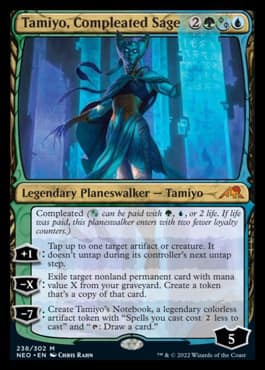 Both the painting and sketch were auctioned on the MTG Art Market with Mark Aronowitz handling the bidding for the artist. The sketch auction began second but ended first, finishing at $2,600 and selling to Josh Krause of Original Magic Art.
The painting auction, which started a few days earlier and ended one hour after the sketch, began in search of a $5,000 opening bid. But to everyone's surprise, the first bid placed came by private message and started the work off at $15,000! It would take less than a dozen more bids, most coming at the end, to push this work to it's price realized of $24,250 and make it one of the top-selling paintings in the set.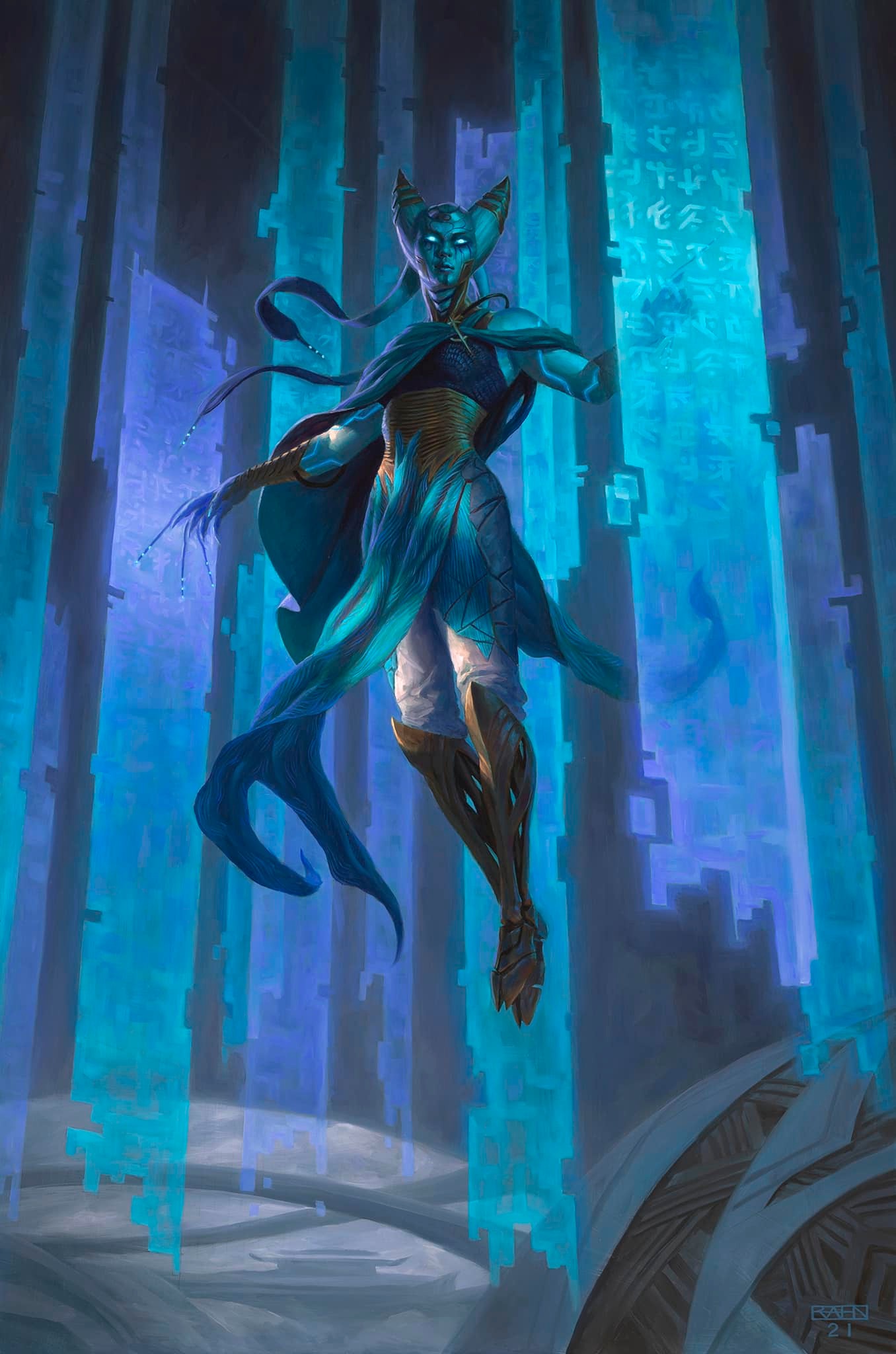 Chris had this to say about this new, corrupted form of the beloved character. From the auction:
This was quite an assignment. Not only was I asked to paint a shockingly changed Tamiyo, but they hadn't settled on a final design for her in this form. So I went to work doing some concept art of what I thought a phyrexianized version of Tamiyo should look like based on an early idea that Zack Stella had sketched out along with a lot of input from the team. (I hope to show that once the set is fully revealed.) I wanted to keep her recognizable while showing that she has been considerably altered and corrupted by the phyrexians with her limbs replaced, ominous lines glowing under her skin, black tears. We see her scrolls have been replaced by holographic panels of information glowing in her darkened chamber.
We'll miss you, Tamiyo. Farewell.