On Friday August 27, 2021, artist Victor Adame Minguez sold the 1/1 traditional recreation of one of his most famous Magic illustrations, Atraxa, Praetors' Voice, for an incredible $40,000!
When first commissioned in 2015, Minguez completed the work digitally, and thus no final traditional artwork existed for Atraxa. In the auction, he noted that this new artwork will come with a signed Promissory Certificate of Authenticity stating it will be the only traditional recreation of the work, thus making it a true 1/1 original piece.
Atraxa, Praetors' Voice was first seen in Commander 2016 and has since risen to be one of the most popular and powerful Generals in the entirety of the Commander/EDH format.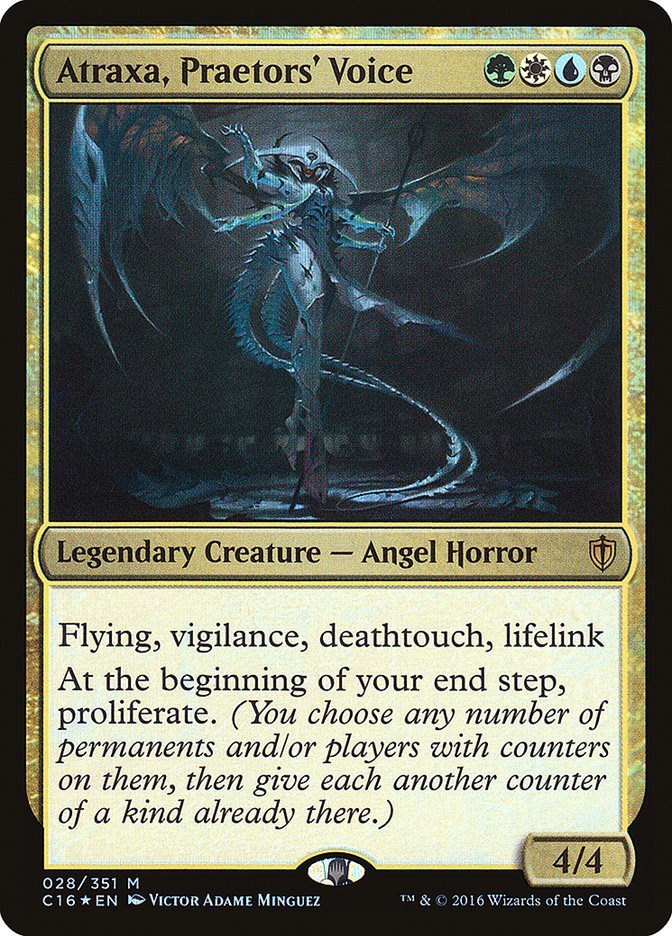 Minguez wrote on Twitter, "There was a lot of demand for an oil original but mostly I wanted to see if I could do it." He outlined his entire process in a Twitter thread, from the early stages of transfer drawing to the final side by side comparison of the two artworks:

This new artwork is nothing short of breathtaking, and reflects the hard work, study and skill Victor has poured into his career over the last five years since its first version; this did not go unnoticed during the auction. The opening bid ask of $5,000 was met immediately, and by the end of the first day the piece sat just under $10,000. The rest of the week saw considerable bidding from private bidders. With one hour to go, Atraxa was at $20,000, only half of the total price where it would finish.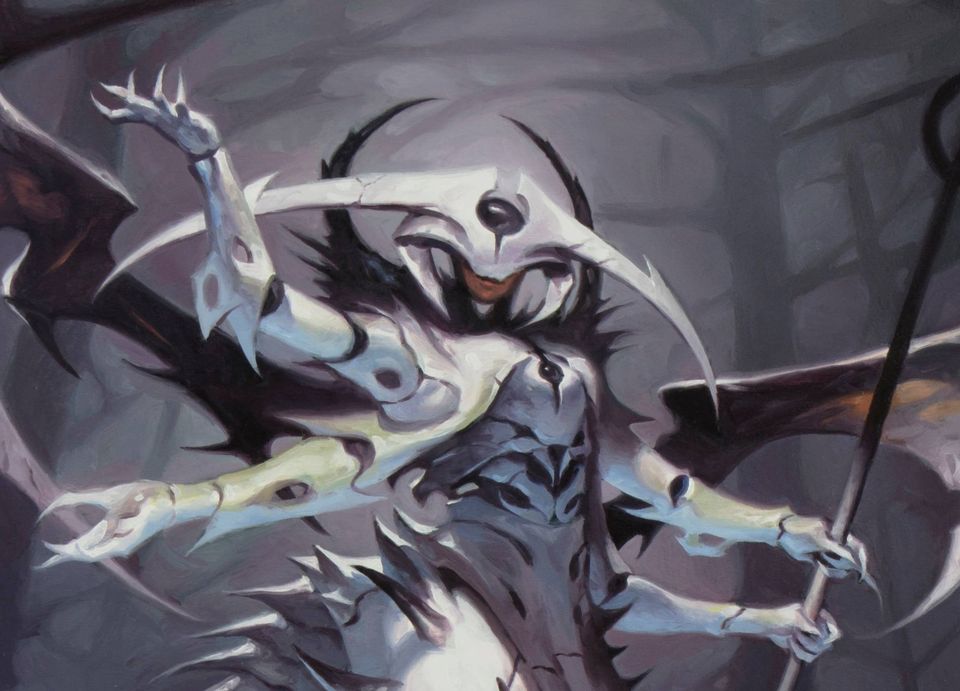 It was at this point a bidding battle between a half dozen bidders, both public and private, and would ensue for the next 90 minutes. In the end a private collector noted as PM4 stood alone atop the $40,000 summit.
This auction is not only another high water mark of the continuing rising tide of the market for original Magic art, but also a testament to the growth of Victor Adame Minguez as an artist, and the cementing of his skill as one of the best working today in Magic: the Gathering.