Late on Thursday June 25, 2020, three preliminary pieces for Titus Lunter's Judge Promo Birthing Pod were sold on the MTG Art Market for a combined $3,500. The three pieces included a pencil sketch, a small color study, and a large color study, each used in preparation for the final work.
The illustration was completed digitally for final print, and these three components make up the entirety of the traditional elements related to the card commission. This is the second printing and first new artwork since Birthing Pod was originally printed in the New Phyrexia expansion in 2011. The card was banned in the Modern format in 2015, and currently sees considerable play in a variety of different Commander decks.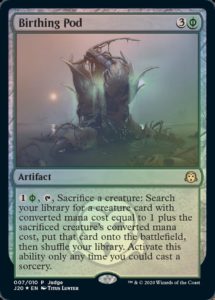 Each auction was run on the MTG Art Market with Mark Aronowitz acting as agent for the artist. Let's see how each piece finished up:
The sketch was first on the block with an end time of 10:00pm EST. Bidding trickled in through the week, both publicly and privately. After a short push near the end—with a few bids from yours truly—the sketch was sold for $750 to a longtime Pod player purchasing his first Magic artwork.
Next was the smaller of the two color studies. While a bit looser than both its graphite and much larger counterpart, this color study garnered a pair of bids and sold for $550.
And finally the trio of auctions arrived at the pièce de résistance, the large color study! This work had considerable bidding on the first day, and stood at $2,200 through the week as it heading into the closing minutes. There would be no further advance, and it sold at the strike of 11pm EST to a veteran collector bidding publicly in the comments.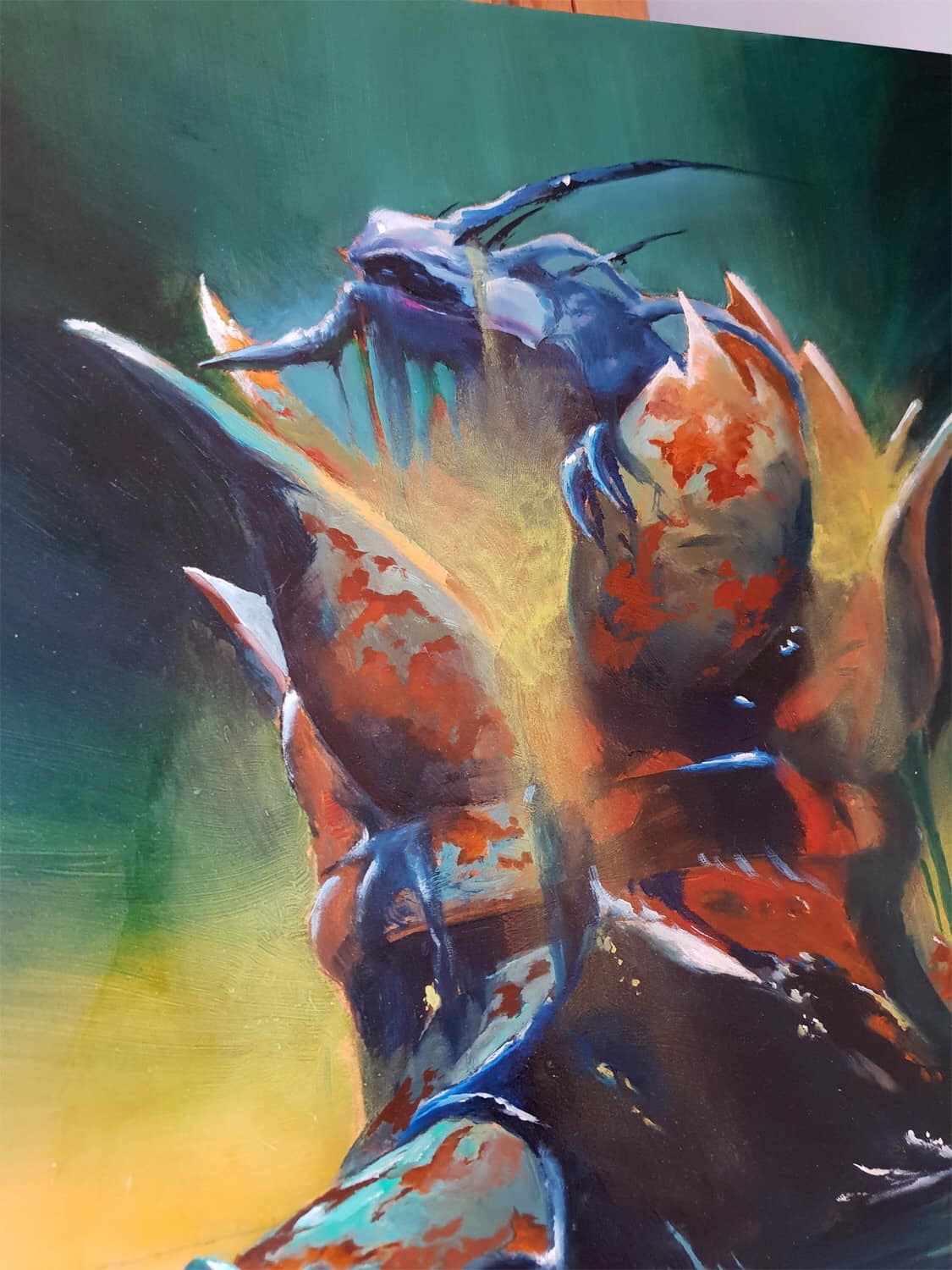 These fantastic results reflect the not only the sheer importance of this card, but likewise the genius of this particular artwork. Lunter's Birthing Pod is a beautiful reimagining of a longtime multi-format Magic staple. It has seen considerable competitive play, and will continue to see casual play for as long as Magic exists. This version is a fabulous foiled rendition, and one we're sure to see at the Commander table for many years to come. Congrats Titus, this is one of your best!