Today, Wizards of the Coast announced another initiative in its effort to support local games stores during the COVID-19 pandemic: the Love Your LGS promotion, which will provide two promo cards and an art print for stores to give to their customers.
"Any stores that are able to sell product (including pick-up services) on or after the weekend of June 5…will receive promos and art prints," Wizards said, "and we're not setting an end date right now, as different regions will have different opening requirements." These items will be sent to stores free of charge in addition to the up to $10 million in Mystery Boosters that were previously announced.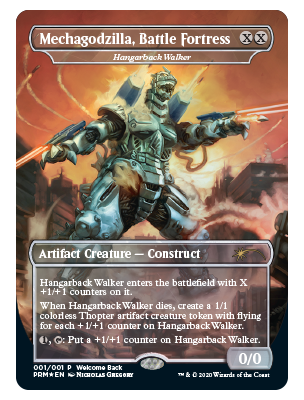 The Mechagodzilla, Battle Fortress version of Hangerback Walker will be available as a Buy-a-Box promo for any box of Magic product. "[P]urchase a box of any product—including Ikoria: Lair of Behemoths or Mystery Booster," Wizards said, "and you'll receive possibly the coolest Buy-a-Box promo we've ever done—a Hangarback Walker with the Mechagodzilla treatment." The promo is the 20th card in the Godzilla Series Monsters and will not have a limit per customer.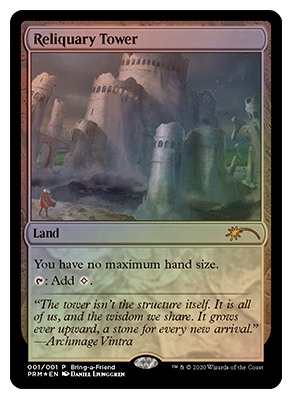 If you can't pick up a whole box of product from your LGS, then you can still receive a promo Reliquary Tower by making "any purchase or buy any event entry (including store-run online events)." This promo is limited to one per customer, though.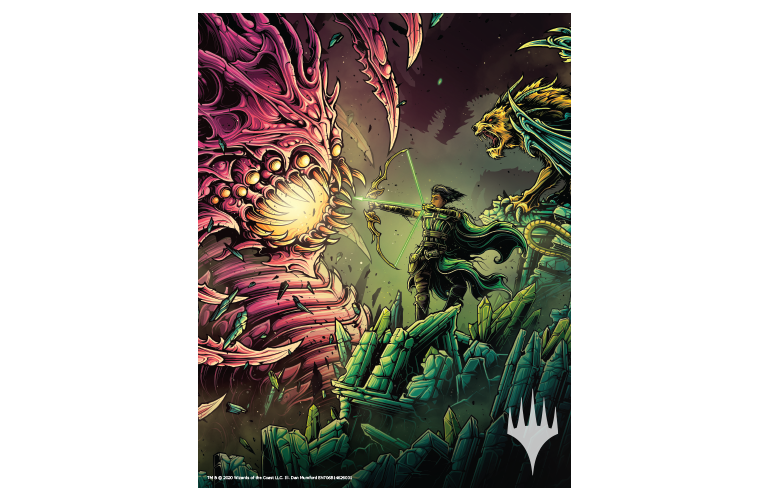 For stores in regions that have reopened enough to allow Magic players to gather, "anyone who participates in a Love Your Local Game Store event is eligible to receive an art print from the store, while supplies last." The print features art by Dan Mumford, who also made key art for Ikoria: Lair of Behemoths in a style similar to the comic-book-esque line art of Ikoria's showcase cards.