Wizards announced this week that it was increasing its allocation of free Mystery Booster to local games stores up to $10 million worth of product—if the stores can meet some additional Wizards Play Network requirements.
Doubling Mystery Booster Allocation
As part of their rolling initiatives to help local game stores weather COVID-19, Wizards had previously announced that WPN stores would be receiving a shipment of Mystery Booster product free of charge. This will allow 100% of the proceeds of those Mystery Booster sales to effectively go straight to the LGS. In this week's announcement, Wizards revealed that its initial promise had been for $5 million in Mystery Booster product and that stores may be eligible for an additional $5 million.
To be eligible for this second wave of product, 70% of WPN member stores need to have completed one or both of the following and reported it to Wizards by April 30:
Promote and run a remote Magic event, either via webcam or Magic Arena
Promote and accept Ikoria: Lair of Behemoths preorders on your online sales platform
Wizards says that the goal behind this requirement is to preserve the "integrity of Magic's social infrastructure." Full details of how stores will report will follow, according to the announcement, which also details alpha testing of the new Eventlink event management tool that can help manage remote events.
Be Your Store's Champion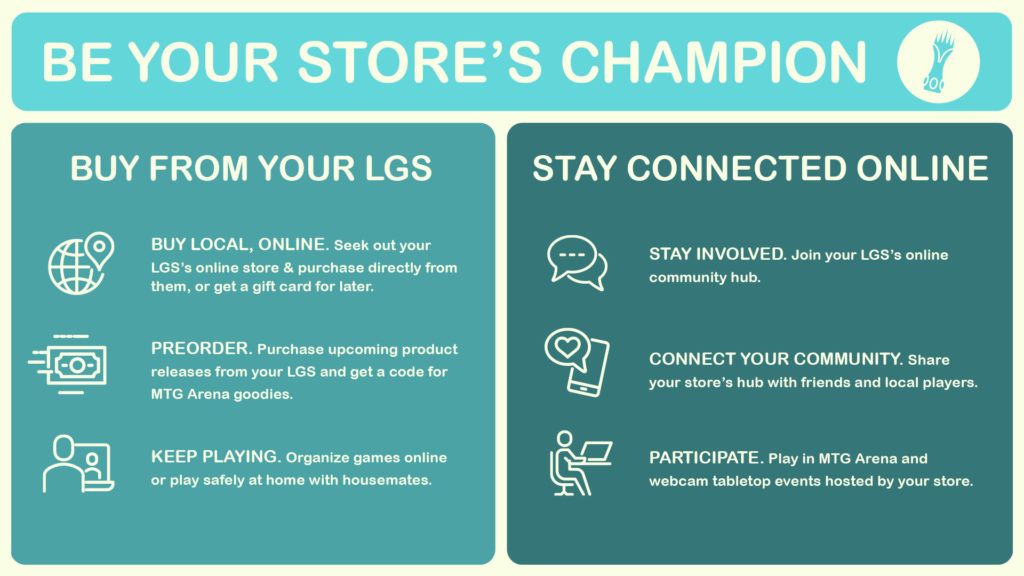 One key part of Wizards' tabletop strategy going forward is to emphasize the relationship between customers and their LGS. In addition to the promised Mystery Booster allocation, WPN member stores have received a batch of codes to reward to players who preorder and purchase a box of Ikoria: Lair of Behemoths or a box of Ikoria Collector Boosters from their local game store. The codes will unlock the following content on Magic Arena: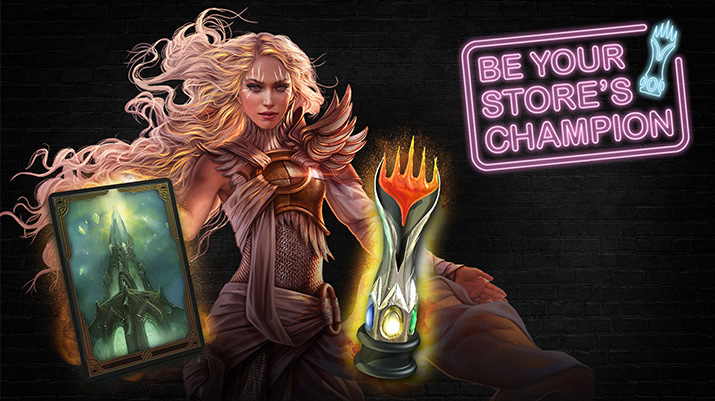 With the ability for stores to offer prerelease kits for at-home play via online shipping or curbside pickup, Wizards hopes that the new measures it is rolling out can help lessen the impact of COVID-19 on the local game stores that form the backbone of tabletop Magic.
Ikoria: Lair of Behemoths releases April 16th on Magic: Arena, with a delayed tabletop release on May 15 in Europe, North America, and South America.