On Wednesday September 11, 2019, the original painting for Ryan Pancoast's latest legendary creature, Ayara, First of Locthwain was sold on the MTG Art Market for $6,200!
Ayara, First of Locthwain by Ryan Pancoast is a work of oils on stretched canvas measuring a monumental 18×24 inches. Ayara is one of the new Legends from Magic's imminent expansion, Throne of Eldraine, and rules over the new black-aligned area we'll soon explore: Locthwain.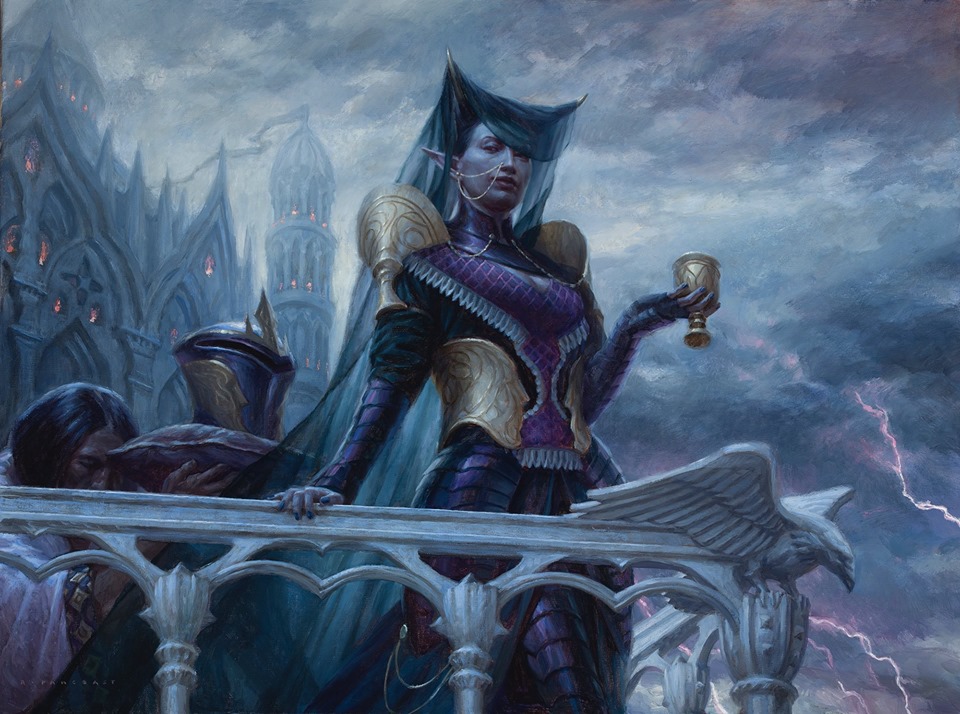 Ryan has become Magic's go-to artist for illustrating Legendary Creatures and important set cards, having depicted six important legends this year alone. In lieu of close up images, take five minutes out of your morning and watch Ryan paint. His Youtube and Gumroad videos are one of a kind, and provide an exclusive lens into how these masterpiece artworks are created.
The auction, run by the artist's agent Vorthos Mike on the MTG Art Market, began at $5,000 with a $10,000 Buy It Now option. As we've seen with many Throne of Eldraine auctions, a bid was placed instantly but the sale stayed quiet until the very end. A late competition between three private bidders pushed to $6,200 where it would finish, a fine price for such an incredible Pancoast painting.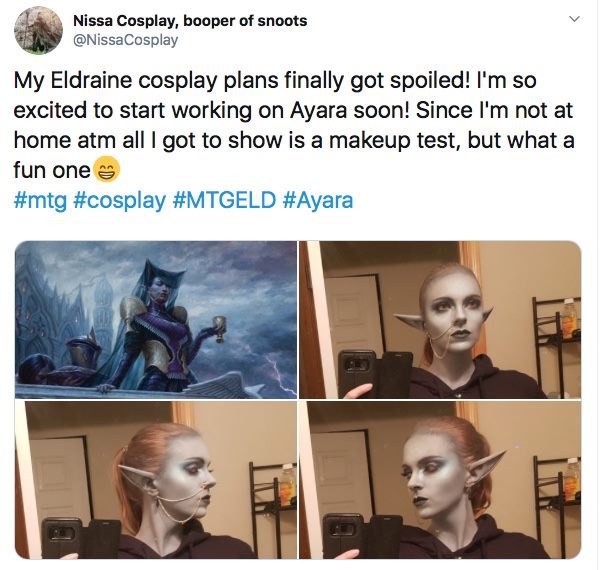 This dark elf looks to be a soon fan-favorite for Commander and Brawl, and has already struck a chord with known cosplayer Nissa Cosplay.
I think we'll be seeing this card a lot in the very near future. Locthwain cometh.