Two members of the Magic Pro League, Lucas Esper Berthoud and Jessica Estephan, reported this afternoon that they had experienced MTG Arena crashes on the machines being used for Mythic Championship V, both before and during the event.
Berthoud even had MTG Arena crash multiple times during a single game in his Round 3 match against Dave Williams.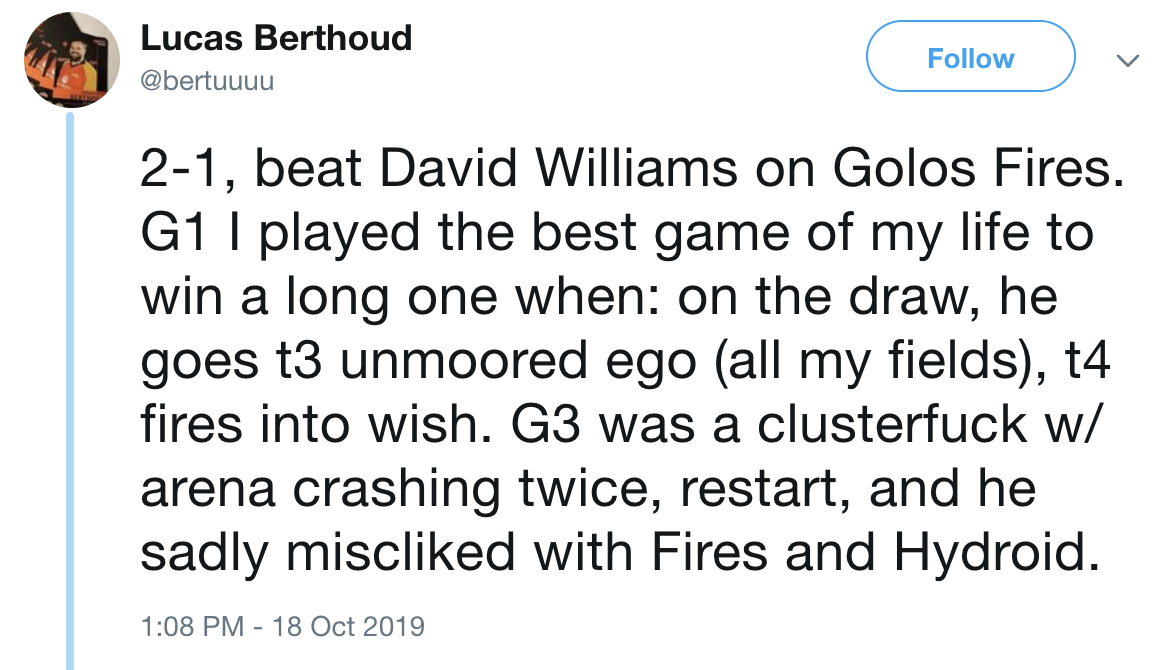 Estephan said that during the check-in for Mythic Championship V, MTG Arena "crashed immediately and kept restarting into the middle of some game on an account that wasn't even mine."
"[I] was terrified to be playing the tournament on that machine," she continued.
Olivier Tiu, a Magic pro who is also competing at Mythic Championship V, tweeted that he had been told that multiple games had to be restarted during Day 1 due to MTG Arena crashing.
Long-Standing Performance Concerns
Concerns about MTG Arena's degraded performance and frequent crashes have come to a head over the last few months. Today, Wizards of the Coast announced that it is delaying promised features like a friends list in order to assign more engineers to work on improving the game's performance.
"Performance improvements and overall client health is our highest priority for the game right now and will be our primary focus for the next few months," Wizards said. "This is something that's been on our radar since the release of Core Set 2020 back in July, however, the improvements and changes we've made have not been enough."
Wizards believes that there are four main categories of issues that players are having with the last few builds of MTG Arena: game crashes, poor performance, disconnections, and memory leaks. They said that they have identified the causes for all of these issues and have even begun testing patches for the crashing and reduced performance.
Unfortunately, those fixes didn't come in time to prevent MTG Arena from crashing at Mythic Championship V. So far, the problems have occurred off camera and haven't affected any of the matches featured on the broadcast, allowing Wizards to troubleshoot the issues without interrupting the event's livestream.
Mythic Championship V continues Saturday at 12 PM Eastern on twitch.tv/magic.