In the latest State of the Beta, Wizards of the Coast provided a sneak peak at the Mastery System coming with the July 2nd update to MTG Arena. The Mastery system will be tied to the current latest expansion, which in this case will be Core Set 2020, and will be replacing the Weekly Win Rewards.
The Mastery system will have two levels, not unlike many popular games' season pass system. The base level will reward packs of Core Set 2020, the clear replacement for the current weekly win rewards. For 3400 gems, a cost of roughly $19.99, players can unlock the premium track of the Mastery system which will include gold, gems, cards, sleeves, card styles, and packs of older expansions—plus a cat pet avatar.
A cat?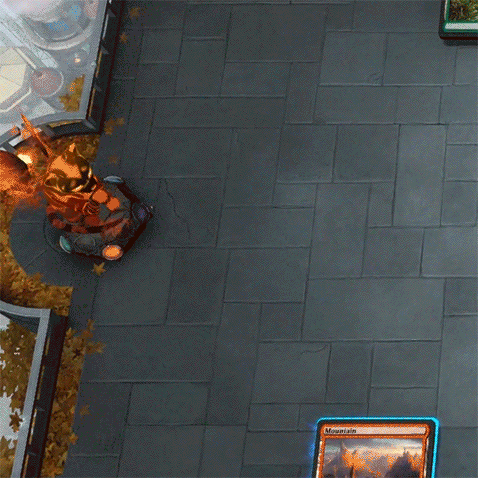 The cat will come in all five colors and will have upgrades as well. If you pay for the premium mastery track you'll unlock the cat immediately. It wasn't clear from the announcement if the cat would be available to players who do not choose the premium track. The pet avatar is the latest cosmetic addition to MTG Arena which previously introduced both free and premium avatars, card sleeves, and card styles as aesthetic upgrades players can acquire in-game.