Suzanne Helmigh has entered the traditional market for original Magic art, offering and selling her color study for Blizzard Strix from Modern Horizons via auction on the MTG Art Market. On Tuesday June 11, 2019, it sold for a noteworthy $1,300.
Blizzard Strix by Suzanne Helmigh was commissioned for Magic's newest set, Modern Horizons, and has two pieces: a digital final painting as seen on the card, and the traditional preliminary color study seen above. Color studies are used by the artist to work out colors prior to the final painting, and are rising in popularity and affordable collectability in the world of original Magic art.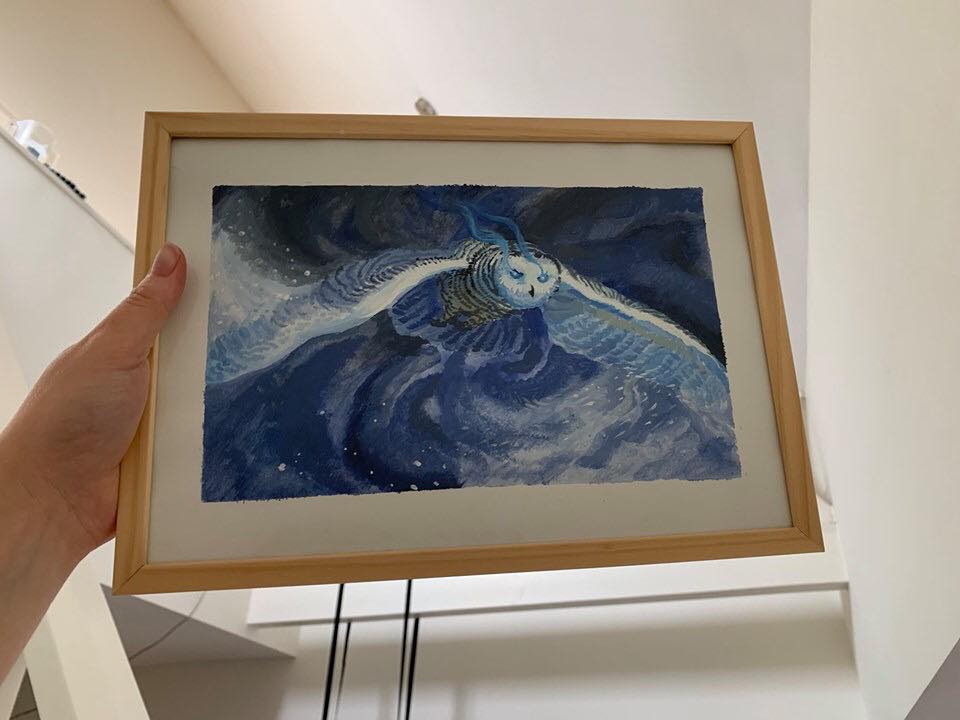 The auction was facilitated by agent Mark Aronowitz on the MTG Art Market. While this is the first traditional piece we have seen surface from Helmigh, a post by her within the auction thread indicated that she does indeed have more—both from previous and upcoming sets. Whether or not these will come to market is unknown, but it will be certainly something to watch for in the coming expansions.
Blizzard Strix is Helmigh's thirteenth card for Magic after beginning her work for the game during Rivals of Ixalan. She lives in the Netherlands with her husband, fellow Magic artist Titus Lunter. She is a rising star in the world of Magic illustration, and one to watch as her card catalog continues to grow.