Hello Gentle Entities and Noshable Nemeses! Today is a celebration near and dear to my heart! Do not let anyone tell you that all dragons are lactose intolerant, for today, my darling guests, is National Chocolate Ice Cream day and I am thrilled to be on a plane that recognizes the sacredness of these ingredients in the transitory medium of frozen dairy product!
[Editor's Note: For those of you who are on top of your holidays you might realize that National Chocolate Ice Cream Day was actually yesterday. Unfortunately due to human error, definitely not draconic error since no such thing exists, today's column was published on the incorrect day. Carry on mortals.]
While I do also love an excellent vanilla, most majestic and subtle of orchid based flavors, sometimes the darkness of chocolate is the only way for a dragon to reach the deep crevices of gustatory delight.
Celebrate with your loved ones! Make your own chocolate ice cream sandwiches and serve them for tea! I shall supply the cookie recipe from Bon Appetit after our article.
It's like a tiny, temporary horde of ice cream sandwiches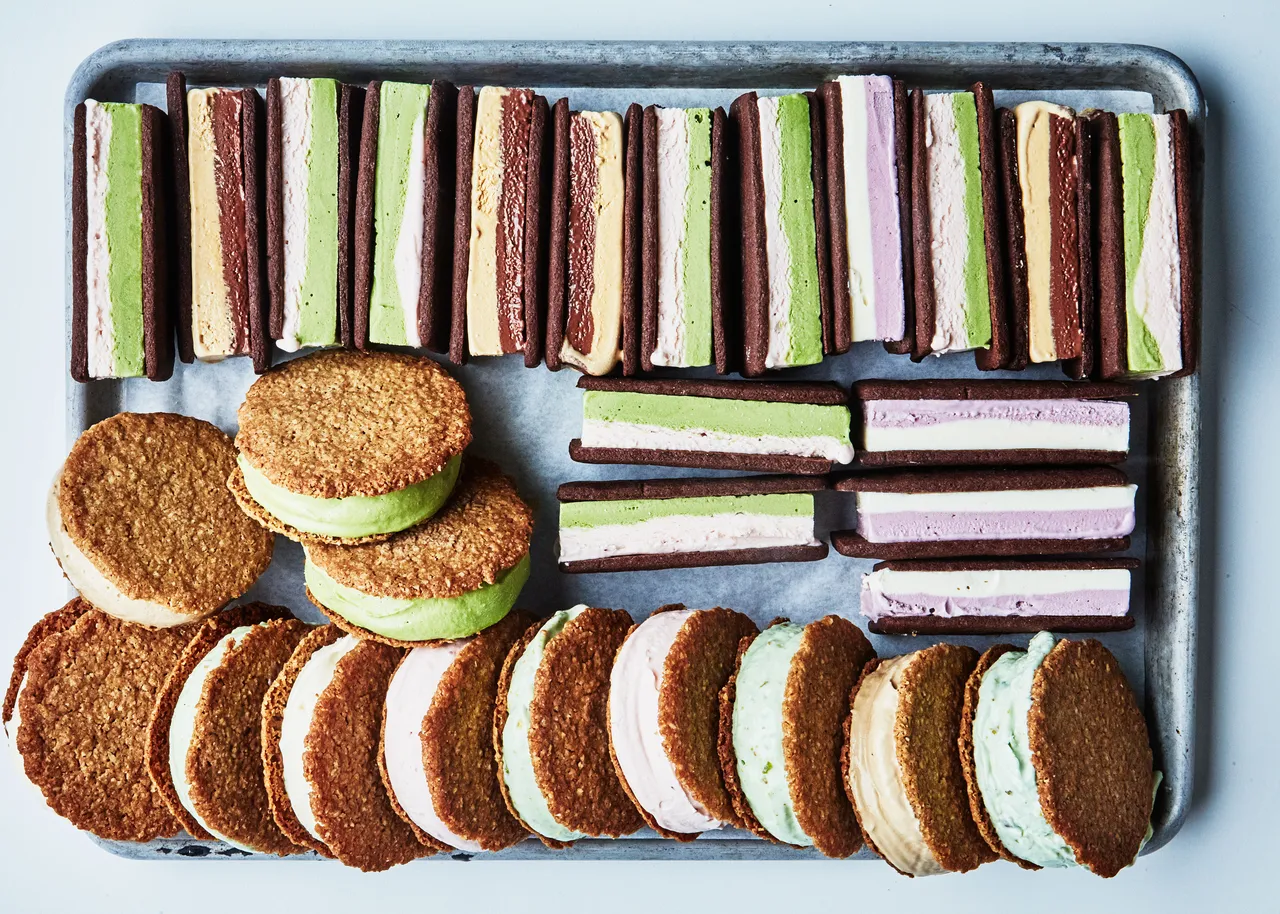 If you do not cook yourself you might assign a minion or hire an adventurer to do the baking.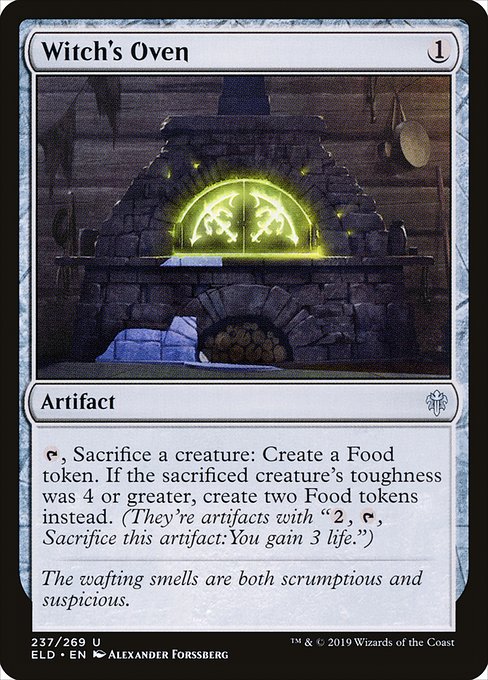 ---
As this is our twenty-third column, we at Mizz Mizzet's School for Complicated Lifeforms would like to remind you that we answer between 1-3 letters from our interrogative entities across the multiverse each week.
This week we shall focus on a single question involving the etiquette of offering advice.
If you missed our initial column, you may peruse it at your leisure at this location.
---
Content Warnings
Mizz Mizzet's Guide to Magical Manners is pleased to provide Content Warnings, given that solving bad behavior often means describing bad behavior.
---
Dear Mizz Mizzet;
I play Magic at school between classes. It's a commuter college. I don't really like the store near the college and while I'll play with anyone in the cafeteria there's only two people who I really enjoy playing with who I might want to hang out with outside of school. Is it rude to just invite the two of them to come over to play? Will everyone else assume they are invited too?
Sincerely,
It Was Simpler at Band Camp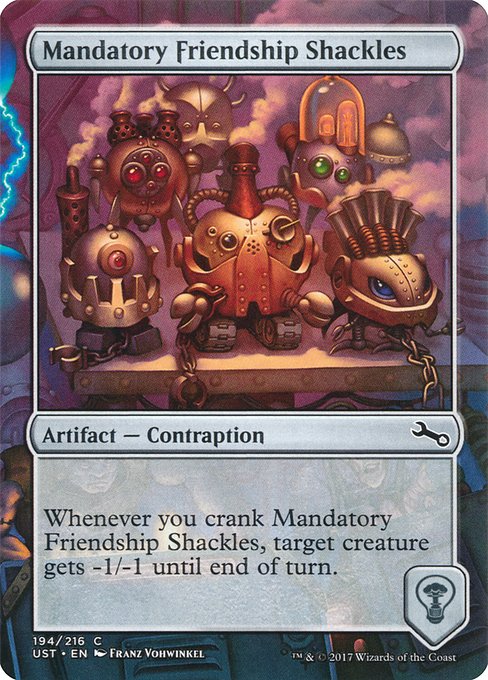 Dear Band Camper;
It is my understanding on the plane occupied by Hipsters of the Coast, that hatchlings are frequently told they must invite everyone in the clutch to events so no one can be ostracized and it will prevent seditious cliques from forming to challenge classroom hierarchies.
Quite happily you have several factors making this traditional requirement irrelevant. The first is that you are in college, which means you are too old to be forced to invite everyone. That was for the benefit of your adults who often behave very poorly and create problems for others while advocating for their own offspring. Formal organizations are often managing parents while presenting these social rules in the framework of  creating a positive outcome for the spawn involved.
It is not rude to only invite two members of a larger group to participate in a different event or activity than the usual one. I suggest that you treat it the way you would treat inviting two friends to try a new restaurant with you even though you eat lunch with 10 people at the same cafeteria table every day. You'll still be eating lunch with everyone, you will simply ALSO be trying the new coffee shop with just two compatriots.
What would be rude is for you to invite your guests at the same time the larger group meets. This is easily avoided by picking a non lunchtime hour and a place that the other members of your group do not gather.
A good host is considerate with scheduling for those being invited and one's larger community.
While it is not rude to invite just two of a larger social group you *may* run into an issue where the two folk who are invited believe that they might bring other guests. Good Etiquette would be to inform you as the host beforehand and inquire first – however many folk might consider a gaming scenario casual based on your shared social setting, and thus you might end up with more individuals than you would like.
Should that happen it would be impolite rather than rude to turn away unexpected guests at the door, but if they are folk you would choose not to game in close quarters with you can say "Oh well since we have a few more folk than I was expecting we should ______ instead!"
You can avoid this awkwardness by pre-empting it with your invitation. Be very specific when inviting your guest or guests. For instance "Hey I have an idea for building around this one card and I'd like to try it out in a calmer environment and really workshop it, would you like to come over to playtest with me? I'm also inviting Samwise so it'll be a small group but easier to play multiple times"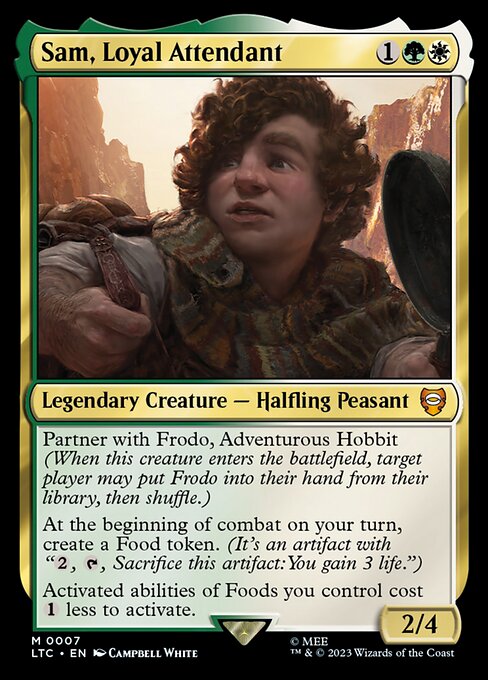 Another subtle way to invoke nascent knowledge of etiquette is "I'll provide snacks!" While your cafeteria coven folk may not know social nuances around casual gaming get togethers, most adults on this plane have been taught not to add people where food is being supplied without forewarning the host. Or at least bringing additional food.
Good luck my musical friend! May you have exactly the number of guests you desire.
MM
---
Thank you to Adrienne Reynolds, for her interplanar transcription services.
Mizz Mizzet Portrait by Andres Garcia
---
Delightful Readers, Please Submit Your Questions to Mizz Mizzet.
You may submit your questions to Mizz Mizzet using this form.
New Mizz Mizzet columns are posted every Wednesday right here as well as in Hipsters of the Coast's weekly email newsletter. You are also encouraged to follow her at @MizzMizzet on Twitter.
Any questions answered publicly will be made anonymous, and noms de plume will be created to represent any parties mentioned.
---
Chocolate Ice Cream Cookies – recipe by CLAIRE SAFFITZ
Ingredients
Makes about 15
¾ cup unsweetened cocoa powder, sifted
1½ teaspoons kosher salt
1 teaspoon baking powder
2½ cups all-purpose flour, plus more for dusting
1 cup (2 sticks) unsalted butter, room temperature
1 cup (packed) light brown sugar
¾ cup granulated sugar
2 large eggs, room temperature
2 teaspoons vanilla extract
2 pints ice cream (any flavor)
2 pints ice cream (any other flavor)
Special Equipment
Preparation
MAKE THE COOKIES

Step 1
Whisk cocoa powder, salt, baking powder, and 2½ cups flour in a medium bowl. Using an electric mixer on medium-high speed, beat butter, brown sugar, and granulated sugar in a large bowl until light and fluffy, about 4 minutes. Reduce mixer speed to medium and add eggs and vanilla; beat until very fluffy, about 30 seconds. Reduce speed to low and gradually add dry ingredients, beating just until combined (use a large spatula to incorporate any dry ingredients at the bottom of the bowl). Divide dough in half and wrap each in plastic, pressing down to form into ½"-thick disks. Chill until firm, at least 2 hours.
Step 2
Preheat oven to 350°. Let 1 disk of dough sit at room temperature until softened slightly, about 5 minutes. Roll out on a lightly floured piece of parchment paper into a large ⅛"-thick rectangle (about 16×12″), dusting with more flour as needed. Use a knife and a ruler (precision is key) to cut into 4×1½" rectangles, then use a thin metal spatula to transfer rectangles to a parchment-lined baking sheet, spacing 1″ apart. (If at any point the dough becomes too soft and sticky, slide dough with parchment onto a baking sheet and chill until firm.)
Step 3
Chill dough on baking sheet while you repeat the process with the second disk of dough. You should end up with 30 cookies total. Save scraps for another use or discard. Prick cookies in several places with a fork. Bake, rotating baking sheets front to back and top to bottom halfway through, until edges are firm, 12–15 minutes. Let cool on baking sheets. Turn half of cookies over.
PREPARE ICE CREAM
Step 4
Line a 13 x9" baking pan, preferably straight sided, with 2 layers of plastic wrap, leaving several inches of overhang on all sides; place in freezer. Remove both pints of first ice cream flavor from containers (just peel away container if it's paper, or use a rubber spatula to help slide ice cream out intact if container is plastic). Cut ice cream into 2" pieces and place in a large bowl. Let sit until slightly softened, about 5 minutes, then stir with a wooden spoon or a large rubber spatula until the consistency of thick cake batter. Scrape ice cream into chilled pan and smooth into an even layer with a small off-set spatula. Freeze uncovered until firm, 15–20 minutes.
Step 5
Repeat softening process with both pints of second flavor.
Step 6
Scrape second flavor over first layer and smooth it out, spreading ice cream all the way to the edges and making the top as level as possible. Cover with plastic wrap and freeze until ice cream is hard, at least 8 hours.
ASSEMBLY
Step 7
Remove ice cream from freezer, unwrap, and invert onto a cutting board; remove pan and peel off plastic. Trim sides of ice cream block to make a neat, straight-edged rectangle measuring 12×7½" (yep, there's that ruler again). Working quickly so ice cream doesn't melt, cut block lengthwise into 5 equal rows and then crosswise into thirds so you have 15 pieces measuring about 4×1½" Working with 1 brick of ice cream at a time, use a thin metal spatula to place on a flat-side-up cookie and top with a right-side up cookie. Transfer sandwiches to a rimmed baking sheet set in the freezer as you work. Freeze sandwiches until ice cream is hard, about 2 hours. Cover the tray with plastic wrap and freeze for at least another 8 hours to let cookies soften.
Step 8
Do Ahead: Dough can be made 2 days ahead; keep chilled. Cookies can be baked 1 week ahead; transfer to a resealable plastic bag and freeze. Layered ice cream can be made 1 week ahead; keep frozen in the pan. Sandwiches can be assembled 5 days ahead; keep frozen.
---
Born a perfect dragon in an imperfect multiverse, Mizz Mizzet (she/her) is the pioneer broodmother of today's multiplanar civility movement.  She is now working to persuade Planeswalkers to participate in it.
Her tireless efforts to expand the understanding and exercise of etiquette beyond the stereotypical terror of too many pieces of silverware, and whether to use poisons or explosives at celebratory conquest dinners, have not escaped official notice.
She specializes as a consultant in seating arrangements for inter and intra planar political events as long as contracts include the option to eat the rude.
Out of respect for her relative's delicate sensibilities regarding draconic rank, she does not reside on the plane of Ravnica.