Wizards of the Coast has revealed three special Magic: the Gathering/My Little Pony crossover promo cards as a part of their annual fundraiser for Extra Life. The set of three promos, called Ponies: the Galloping, will be available on hasbropulse.com for $50 on October 22, 2019 (US and Canada only), with the proceeds specifically benefitting Seattle Children's Hospital.
Additionally, a set of three playmats available for $99.99 starting October 22 and four different MTG Arena sleeve styles available for $3.99 each from October 28 through November 4.
The promo cards feature three beloved characters from the My Little Pony universe: Princess Twilight Sparkle, Rarity, and Princess Luna/Nightmare Moon.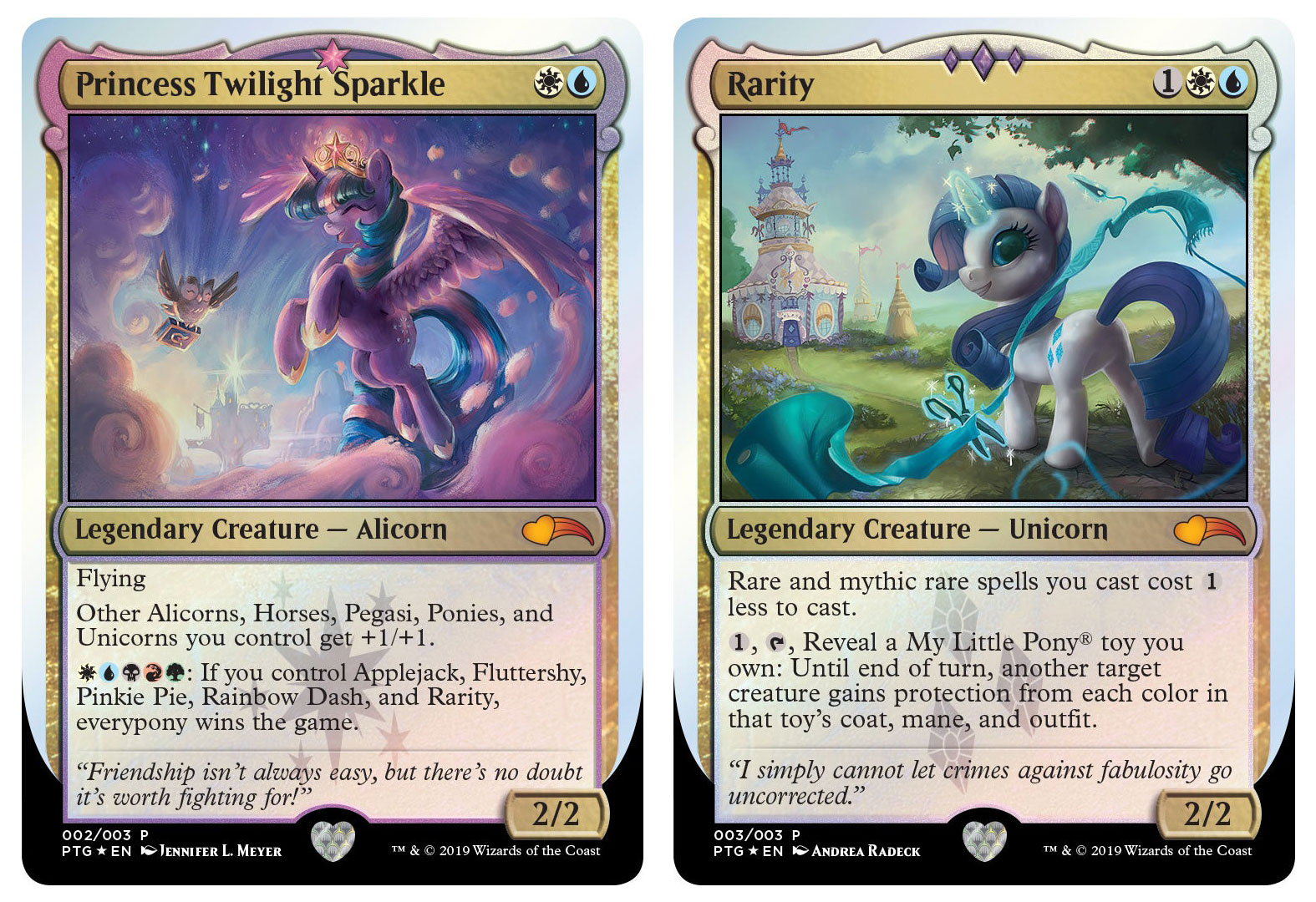 Twilight Sparkle is the central character of the My Little Pony Friendship is Magic show, whose ninth and final season ends on October 12. Her card leans in to the theme of friendship and could be used as "a fun commander for a Pony-themed deck." Rarity, another main character form the show, was chosen specifically for her name and her card was designed to interact with the highest rarities of Magic cards.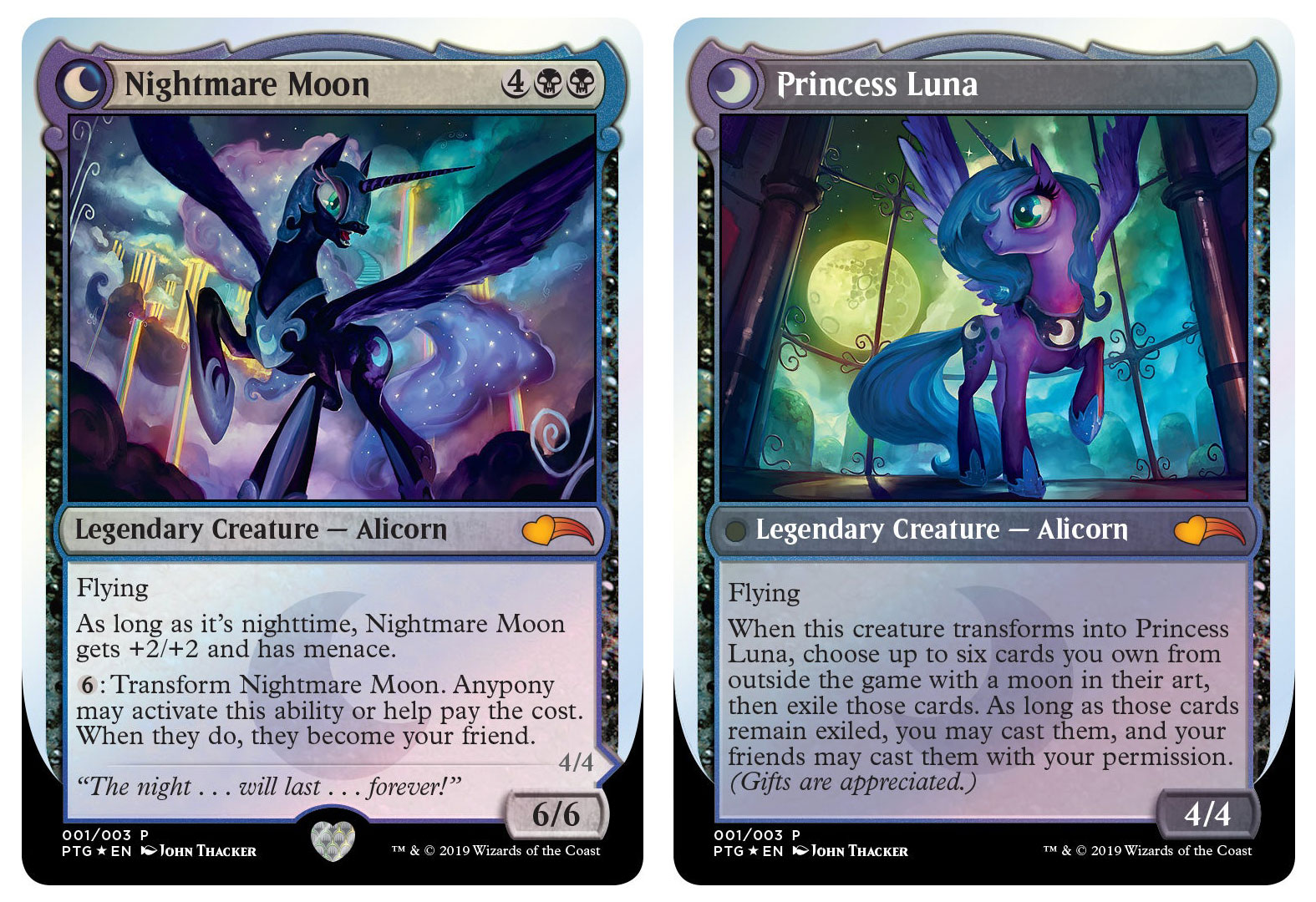 Princess Luna was the main antagonist from the first season of the My Little Pony Friendship is Magic show and would transform into Nightmare Moon under certain circumstances. She was given a double-faced card to represent that ability to transform.
This isn't the first time that Wizards, a subsidiary of Hasbro, has designed crossover Magic promo cards with other Hasbro properties. Wizards also created three crossover promos for the first HasCon in September 2017, one each for Dungeons & Dragons, Transformers, and Nerf.
This year, on top of the crossover promo cards, Wizards will also be releasing four unique MTG Arena sleeve styles and three playmats featuring the artwork from the promos.
The Nightmare Moon/Princess Luna playmat is double-sided and features both pieces of art.