Wizards of the Coast has announced no changes to any format in today's Banned and Restricted announcement.
Many players were expecting bans to address Arcum's Astrolabe and Ephemerate in Pauper. Both cards were introduced into the format with the release of Modern Horizons this past June and combined to have a massive impact on the format.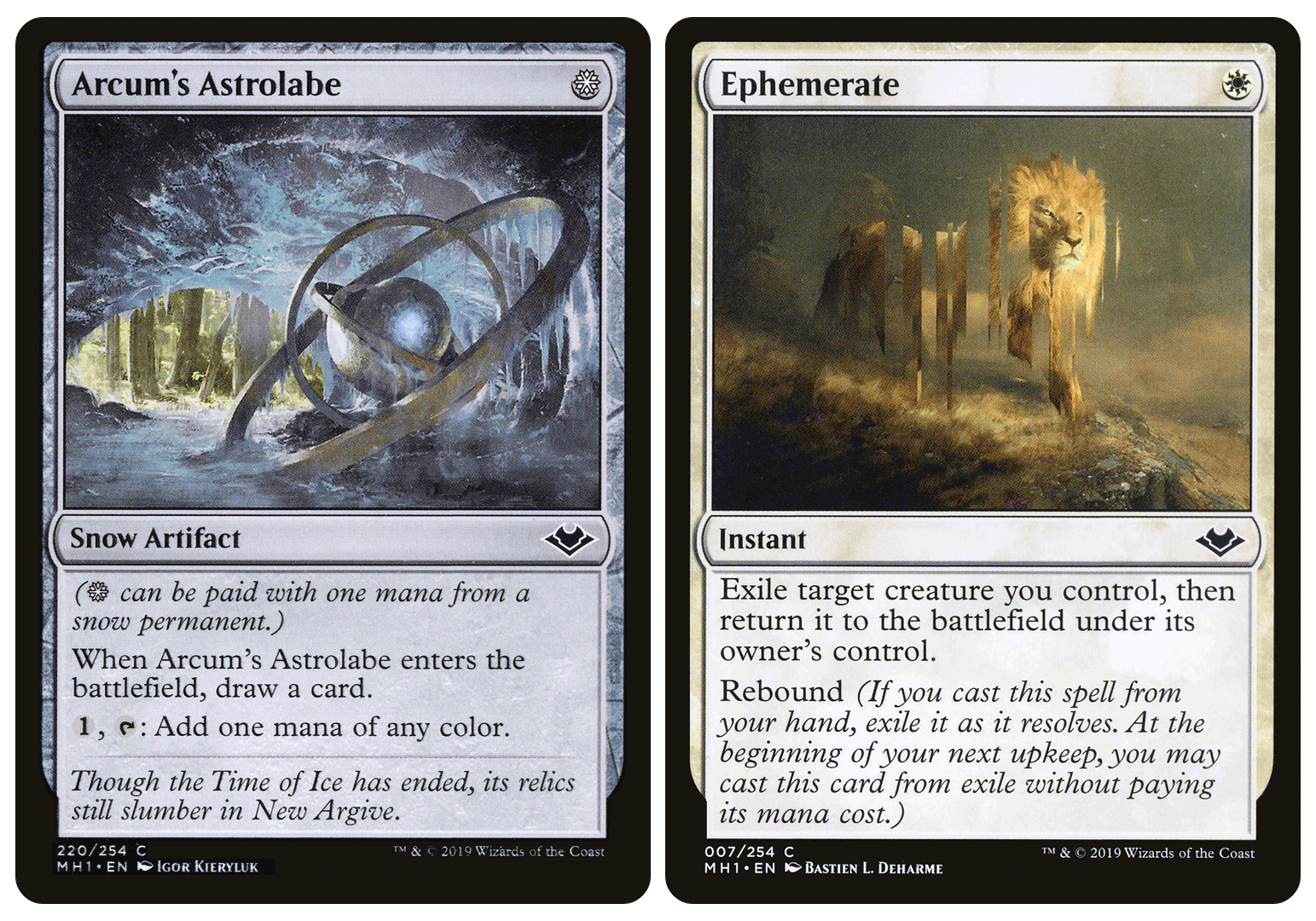 Ephemerate improved the popular UW Flicker strategy to the point where it now makes up over 17% of the Pauper metagame. Previously, the Flicker archetype combined Ghostly Flicker, a three mana spell, with various creatures that had powerful enter the battlefield effects to retrigger those effects multiple times. Ephemerate is a huge upgrade to Ghostly Flicker not only because it only costs one mana but also because it has Rebound, meaning that you can cast it a second time for free!
The backbone of any Flicker deck is casting a Mulldrifter for its evoke cost of three mana to draw two cards, then flickering it with the sacrifice trigger on the stack to have it reenter the battlefield (drawing two more cards) and not have to be sacrificed. Originally, this required using Ghostly Flicker, which cost a combined six mana to result in a 2/2 flier that draws four cards. Now, with Ephemerate, the same result costs four mana…with two additional cards on your next upkeep.
Pauper UW Flicker
Arcum's Astrolabe has allowed many Pauper decks to stretch their mana to splash a third, fourth, or even fifth color. Decks that were previously restricted to two colors, like UW Flicker, by Pauper's traditionally bad mana can now easily include both Red and Green cards in their main decks thanks to the mana-fixing power of Arcum's Astrolabe.
Pauper Jeskai Snow Flicker
The printing of Arcum's Astrolabe and Ephemerate in Modern Horizons in June seems to have undermined the banning of Daze, Gitaxian Probe, and Gush in Pauper just one month earlier. Wizards attempted to rebalance the format away from being dominated by free Blue spells to allow other archetypes to thrive—but the combined effect of Arcum's Astrolabe and Ephemerate has been to homogenize the Pauper metagame in a different way.