The Mythic Invitational kicks off this Thursday from PAX East in Boston, MA. Here's everything you need to know about the first major MTG Arena invitational tournament.
This is an excerpt from this week's Hipsters Weekly MTG Newsletter. Every Monday, we tell you know what you need to know about the week's most important Magic news. Subscribe here! And don't forget to join our Mythic Invitational fantasy leagues over on Thousand Leagues!
The Event
The Mythic Invitational starts on Thursday, March 28 at 10am Eastern and will end on Sunday, March 31. The tournament will take place at the Magic booth (#11055) from Thursday through Saturday, while the finals will be held in the PAX Arena, all of which will be streamed live on twitch.tv/magic.
The winner of the Mythic Invitational will take home $250k, while second, third, and fourth places will be awarded $125k, $70k, and $45k, respectively. Players that finish in the Top 16 will receive $12,500 and all other places will get $7,500 just for playing.
Immediately preceding the finals of the Mythic Invitational on Sunday will be the War of the Spark preview panel at 10:30am. The panel will reveal sixteen cards as well as the trailer for Magic's upcoming set and will also be streamed live on twitch.tv/magic.
The Players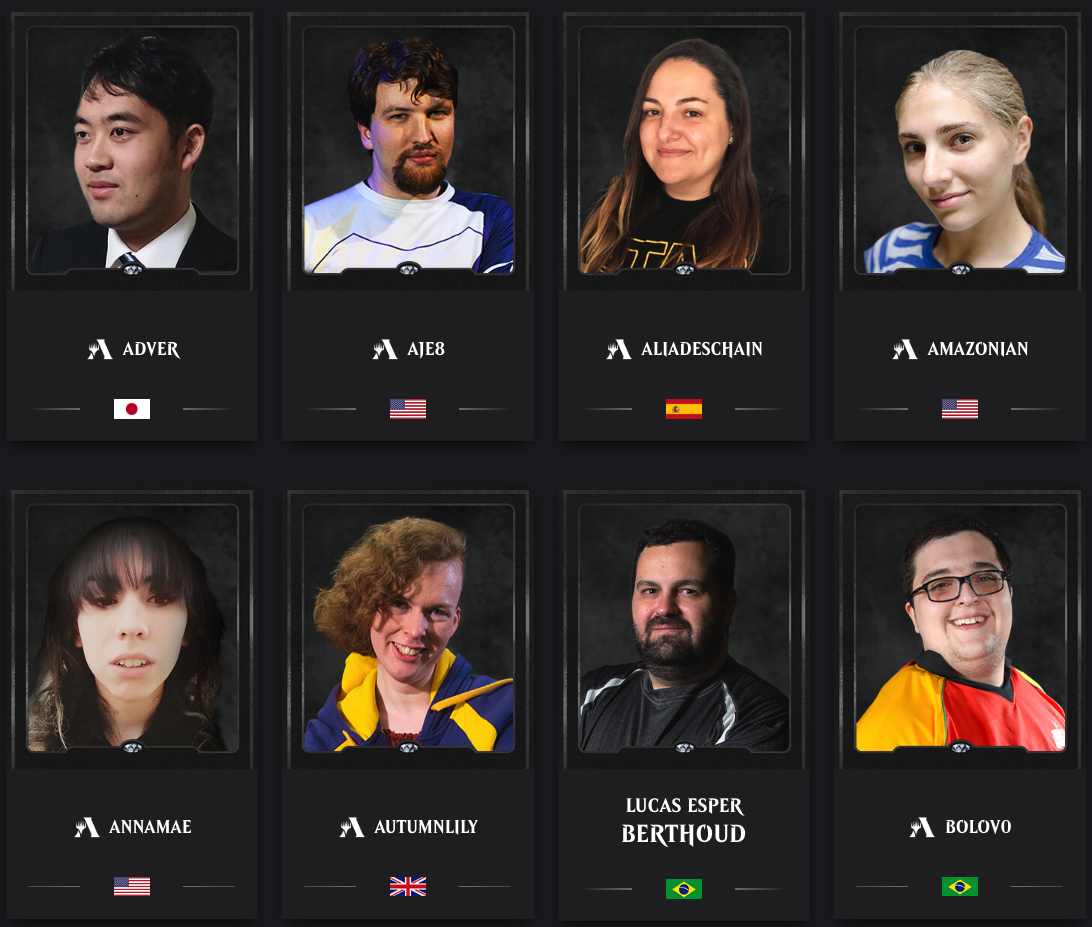 64 players have been invited to compete in the Mythic Invitational. 31 of those players will be the members of the Magic Pro League—sans Rei Sato, who was uninvited after being disqualified at Grand Prix Prague in January of this year for opportunistically cheating.
25 players were invited to the event by virtue of being popular streamers, members of the community, or successful pros that didn't make it into MPL. They range from Hall of Famers Luis Scott-Vargas and Gabriel Nassif, to Pro Tour winners Andrew Elenbogen, Autumn Burchett, and Wyatt Darby, to streamers like Gaby Spartz, Sheila Weidman (Pterodactylsftw), and Thijs Molendijk (Thijsss).
The final eight players were invited by being the Top 8 Mythic Constructed players from the February season on MTG Arena. They include unknowns like Taiju Sugiyama and Edoardo Annunziata and players with two Pro Tour Top 8s each like Thiago Saporito and Ondrej Strasky.
The Format
The Mythic Invitational will feature a brand new MTG Arena format: Duo Standard.
The format will require players to submit two separate Standard-legal decks. The two decks can be exactly the same 60 cards or two completely different decks, but won't include sideboards. (Unless you're playing something like Mastermind's Acquisition.)
Players will play a best of three match, but their initial deck choice will be randomized for Game 1, as will who plays first. For Game 2, both players will play their second deck (the deck not played in Game 1) and the player who played second in Game 1 will play first in Game 2. Should Game 3 be necessary, both players are able to choose whichever of their two decks they'd like to play and the player who goes first will again be determined randomly.
The Tournament Structure
The players will be split into four groups of 16 players and each group will play a double elimination tournament on Thursday, March 28 or Friday, March 29, until four players from each group remain. Those 16 players will play another double elimination tournament on Saturday, March 30, and the four remaining players will play yet another double elimination bracket on Sunday, March 31, to determine the winner.
This slideshow requires JavaScript.
The four groups are split evenly with eight MPL members and eight challengers in each group—except for Group A, which will have seven MPL members and eight challengers, due to MPL member Rei Sato's absence. Group C is the so-called Group of Death, with six Hall of Famers and over 50 Pro Tour Top 8s among the 16 players in the group. Not that Group B or Group D are cakewalks by any means.
The Commentary Team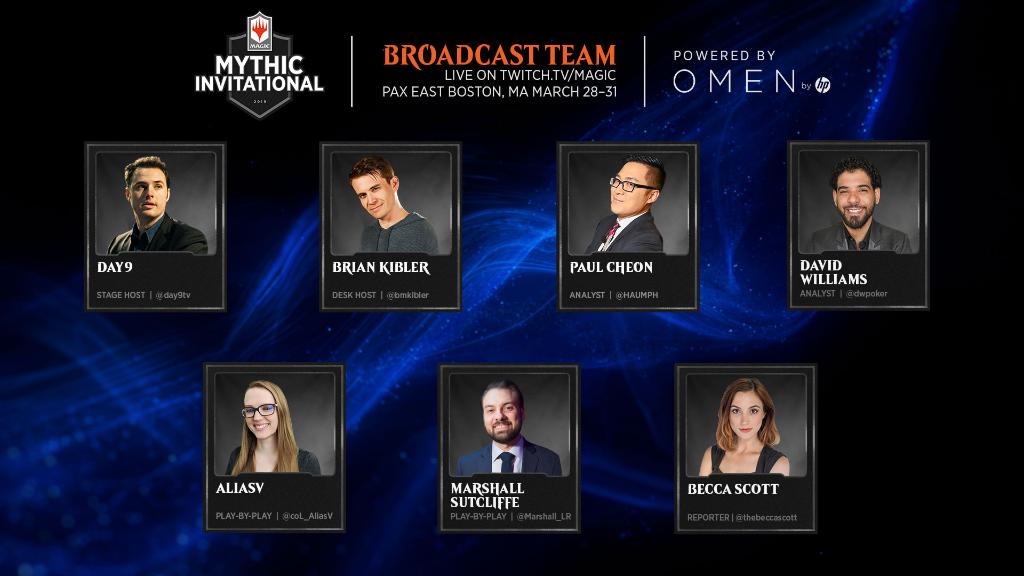 The coverage team for Mythic Invitational will feature a lot of new faces. While commentary mainstays Marshall Sutcliffe and Paul Cheon will continue in their roles, coverage newcomers AliasV and Dave Williams will also be in the booth. Fan-favorite Brian Kibler will be manning the coverage desk between rounds, while Sean Plott, aka Day9, will be the stage host, with Becca Scott reporting from the floor.
The Fantasy Leagues
That's right, we're running plenty of Mythic Invitational fantasy leagues over on Thousand Leagues! You can enter one of our public leagues for the chance to win a Ravnica Allegiance Mythic Edition or some sweet Hipsters gear—or you can start your own league and invite your friends!