This week I have a Hulk of a revival for you all. Flashless Hulk, that is. Later known as Hulk Rebirth and then eventually Pattern Rector given the inclusion of Pattern of Rebirth and Academy Rector to find it if necessary. This was never extremely popular as a combo deck the way Tendrils or Sneak and Show are in today's metagame, but it was quite a sweet and spicy deck of its time.
Before Flash was banned you would use it as a means to cheat Protean Hulk into play and because you couldn't pay for the tax, it would then get sacrificed to begin the combo. Flash became banned very quickly once it was paired with Gemstone Caverns and you could literally win on the draw during your opponent's upkeep.
How the combo worked:
1. Get Protean Hulk into play with Flash.
2. Sacrifice Hulk for failing to pay the tax.
3. Search your library for Body Double (copying Protean Hulk) and Carrion Feeder.
4. Use the ability on Carrion Feeder to sacrifice Protean Hulk (Body Double).
5. Search your library for Reveillark and Mogg Fanatic.
6. Sacrifice Mogg Fanatic to deal one damage to your opponent.
7. Sacrifice Reveillark to put the ability on the stack to return two creatures with power two or less from your graveyard to the battlefield.
8. Return Body Double (copying Reveillark) and Mogg Fanatic to the battlefield.
9. Repeat steps 6-8 until your opponent's face is dead.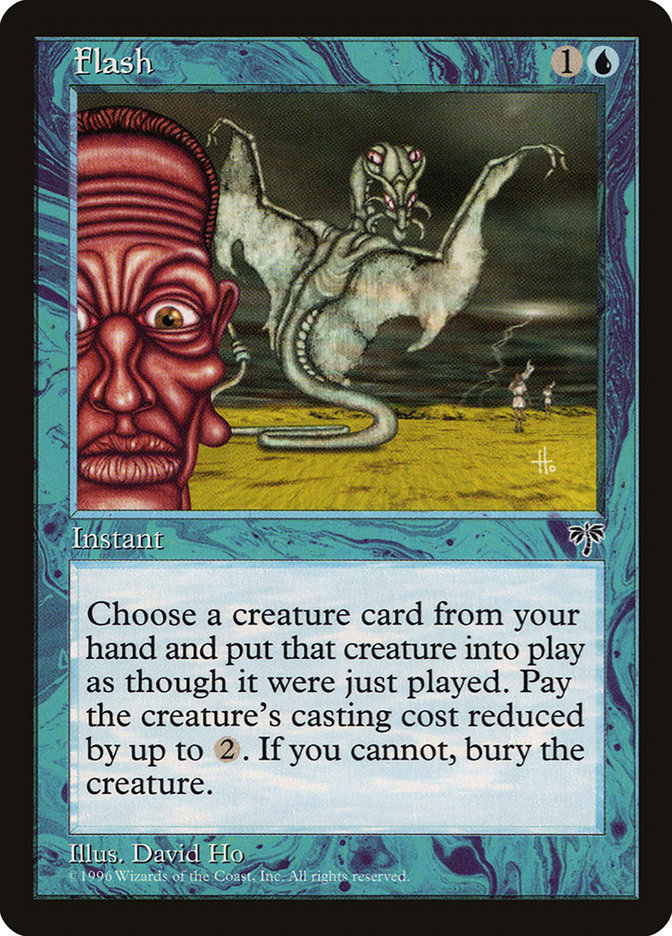 Once Flash got banned, the deck adapted with Show and Tell as a way to easily cheat Hulk into play and Cabal Therapy or other sacrifice outlets like Carrion Feeder to begin the chain. The example below comes from the same tournament Jerry and I are using for this short series.
Flashless Hulk 12/10/08
As the deck began to evolve it went from being a Show and Tell deck to a Natural Order deck with Pattern of Rebirth to complement. This meant less copies of Protean Hulk to get stranded in our hand and more sacrifice outlets so we could easily start the chain once we got the pieces. If we did draw Hulk we had the mana ramp to hard cast it when all else failed. In 2013 the deck resembled this version.
Pattern Rector 05/19/2013
Although this deck wasn't very popular, it still made multiple Top Eight appearances from 2007 up through 2013 where it completely fell off. We again, as with each archetype, have to ask: what happened to it and where did it go? One simple answer is that with Return to Ravnica coming out in October 2012, Rest in Peace would begin gracing the sideboard of every deck that ran white. Rest in Peace not only answers the cards already in graveyards, but has a lasting effect that prevents graveyard combo from doing much of anything.
Luckily for this deck we have the ability to destroy a Rest in Peace and then combo off unlike Dredge which requires a sheer volume of cards going in and coming out of the grave, but I have included a few other ways of stopping graveyard hate from ruining our day. I present Hulk Rebirth Revived.
Hulk Rebirth Revived
Initial Thoughts
I have been meaning to play around with Protean Hulk in Legacy for a while now, and I finally found a good reason to do it. The three Thoughtseize and Meddling Mage are here to prevent getting hit with graveyard hate, especially Rest in Peace and Surgical Extraction. Xantid Swarm also does a nice job at preventing interaction on the desired combo turn.
We still have a decent amount of mana ramp between the Deathrite Shaman and Veteran Explorer in the event we draw our combo pieces and do not have Brainstorm to shuffle them back into our library.
I have exchanged the Green Sun's Zenith and a Pattern of Rebirth for three Jace, the Mind Sculptor as an easy early play off mana dorks and Phyrexian Tower. Jace gives us the ability to win a game without relying on the combo or combat while providing us with decent consistency to find our wins and answers to the hate that will certainly come our way.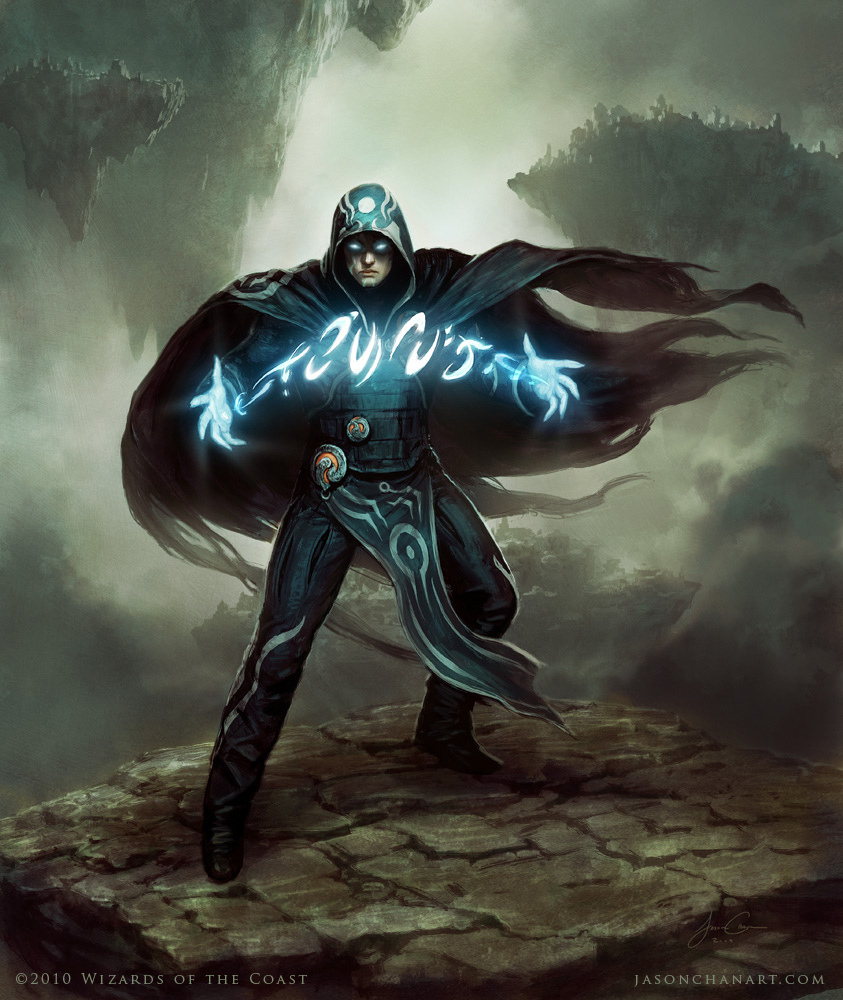 This archetype seem viable in a metagame that is around 20% Miracles. Many decks trying to resolve a four mana spell tend to get up and over a Counterbalance lock, which is the hole to abuse against Miracles. Abrupt Decay is another card that turns out the lights on the Counterbalance lock and answers most of the threats that they can present.
Miracles aside, we also get up over the top of Delver decks ramping past Daze and having our own Force of Will to push through the combo. The combo that we can present is difficult for most decks to beat or interact with during game one.
For those that have reached out, I will likely be continuing to fix and update the Togless deck list in the coming weeks—potentially even running it for the SCG Worcester Legacy Open coming up this weekend.
Happy brewing to each and every one of you. If anyone has an idea for a brew that they would like to see, I will gladly take requests and challenges on Twitter. 🙂
Aaron Gazzaniga works part time at a game store and in his off time has been an avid magic player/brewer since 2003. Having begun in Odyssey Standard Block and always favoring control and prison style decks, we come to this moment in time where Aaron finally gets to talk about and share his ideas. If you want to contact Aaron tweet @aarongazzaniga