Woah zero Magic this week. I watched some of the Worlds coverage. It was nice. I'm glad that guy won and what a great team from that country, too!
I did join Tinder and rearrange my studio. I bought a 60″ tv and had to rearrange my apartment so I didn't sit so close to it. I've played Destiny for ~100 hours. So far I've got one Tinder match and I think it's an accidental "like". Oops.
While Alex Owen was helping me clean my studio (for a fair wage of $20/hour), I found this Ulcerate "alter" and was reminded of how awesome it is.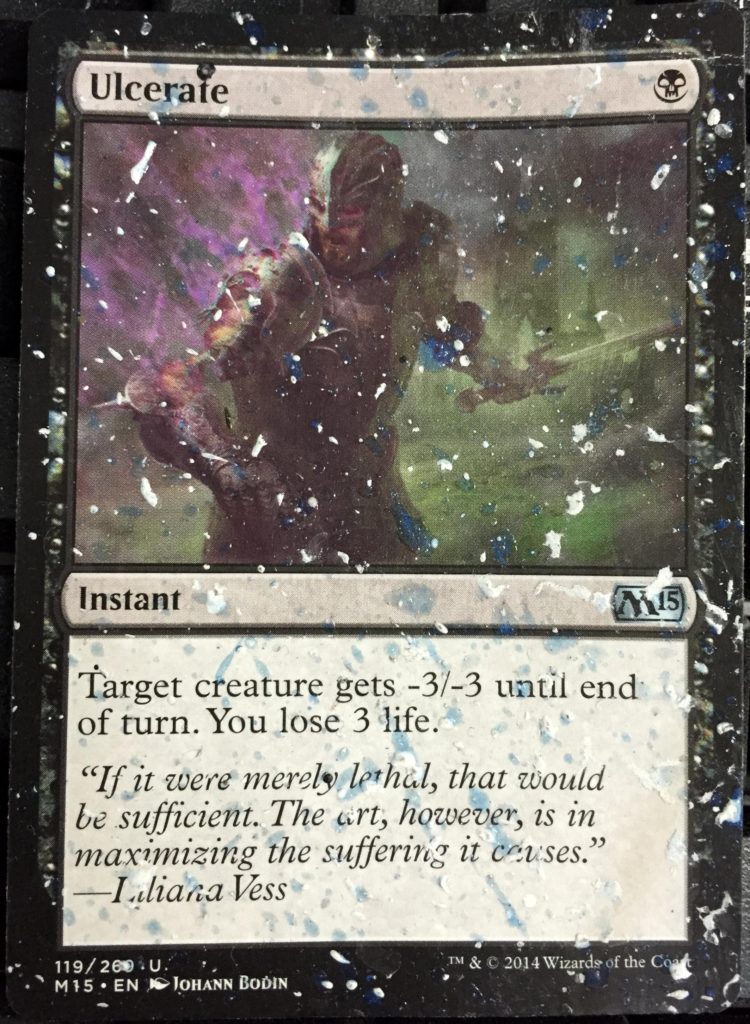 It caught a bunch of stars and space while I was making a space painting. The card already looks beautiful, all water colory and gnarly. Like Sir Gawain and the Green Knight.
Alex found my Spellskite proxy from the time I was building Splinter Twin but playing Bogle. I hated Spellskite but eventually caved, playing Twin, and loving it.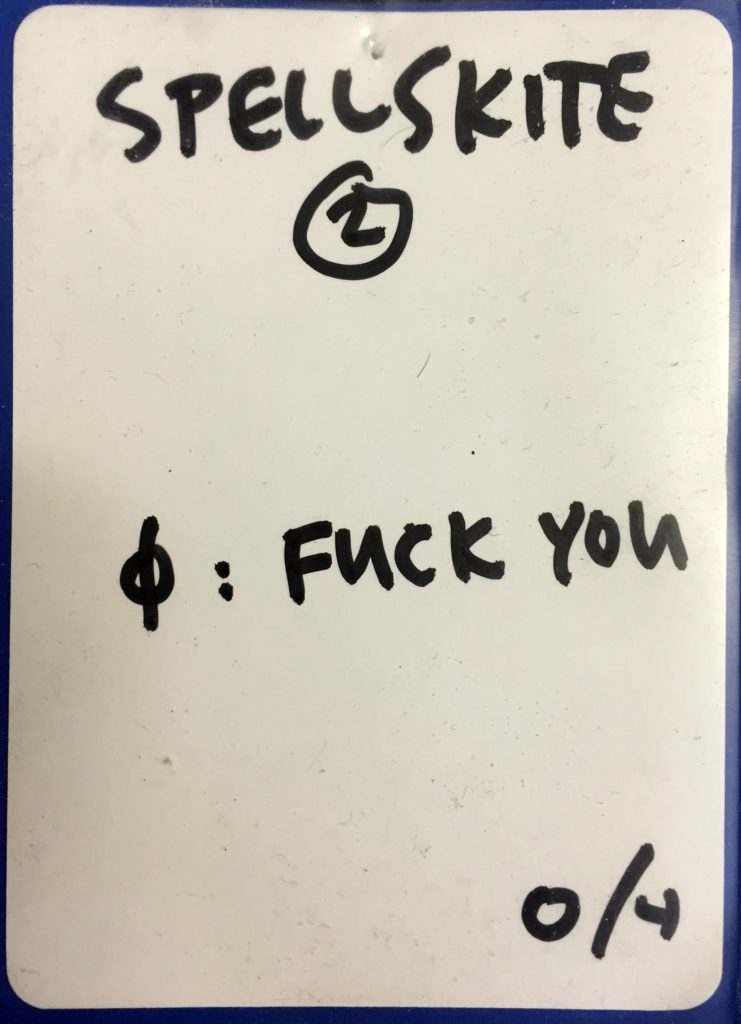 Anyway, that's all I've got this week. See you at GP Baltimore. Hit me up @die_obliterator on the twits if you wanna meet up and high-five.
Very best,
Matt
Matt Jones (born 1980, Rochester, New York) is an artist living and working in Brooklyn, NY. Matt works between a variety of inter-related genres that explore mythology, archaeology, ancient history, theoretical physics, comedy, and the paranormal—all developed and inspired by research and personal experience. Together his bodies of work form a way for Matt to evaluate, negotiate, and play with the world around him. You can check out his art at www.mattjonesrules.com. Matt's played Magic since early 1995, took a break for a decade or so, and came back to the game the weekend after the Scars of Mirrodin release. With Hugh Kramer he formed New York's Team Draft League and is one of the original writers for Hipsters of the Coast. Matt's been sober for seven years.