Pro Tour Update
Grand Prix Nashville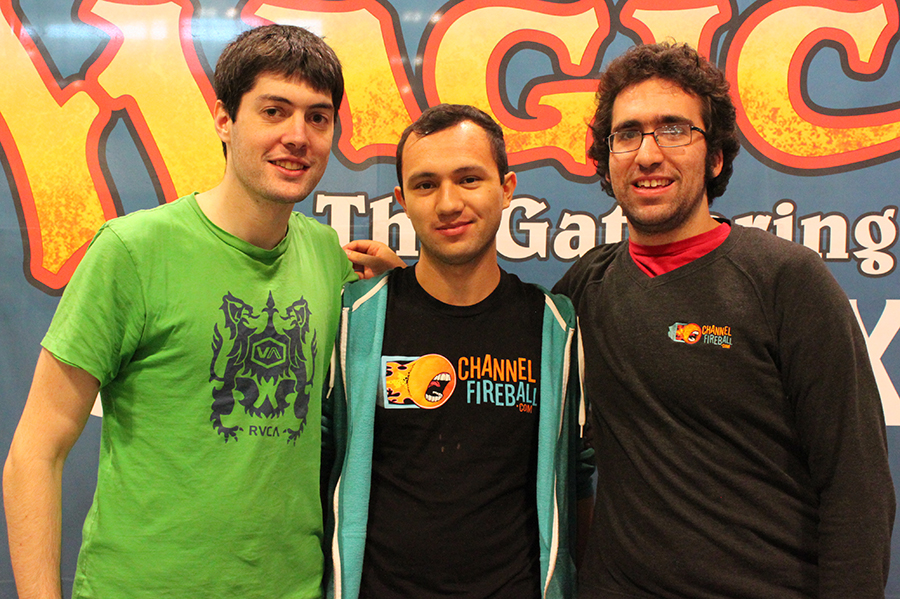 Over 450 teams, a total of just under 1,400 players, showed up in Music City to compete in Khans of Tarkir limited. Team formats are always exciting and the best and brightest came out to rub elbows in Nashville. Among the top teams at the end of day one were a slew of top pro players including the team of Tom Martell, PVDDR, and Shahar Shenhar in 3rd place and teams including Sam Black, Josh Utter-Leyton, Jon Finkel, Jamie Parke, and Huey Jensen scattered in the top 16. At the end of day two it was Martell, Rosa, and Shenhar sitting at the top of the standings.
They faced off against Sam Black, Gaudenis Vidugiris, and Matthew Severa. Black was able to defeat Martell, but PVDDR and Shahar Shenhar came out on top to send the all-star team to the finals. Once there they met a young gun team consisting of Matt Nass, Jesse Hampton, and Jacob Wilson. Martell and de Rosa each won their first game giving their team the early lead in the match. Jesse Hampton, however, was able to defeat Shahar Shenhar 2-0, meaning that only one of Matt Nass and Jacob Wilson needed to win their match to claim the trophy.
Matt Nass managed to tie up his match with Tom Martell giving him an opportunity to win the match in the pivotal third game. Meanwhile, de Rosa and Wilson played a very close second game featuring a very crowded board which only grew more crowded as the game went on. Ultimately Wilson was able to win the match, leading to not one but two pivotal game threes. A win by either Nass or Wilson would secure victory. Martell and de Rosa would both need wins to turn the tide. Both matches battled on but it was Matt Nass winning first and securing the trophy for himself, Jacob Wilson, and Jesse Hampton.
Grand Prix Santiago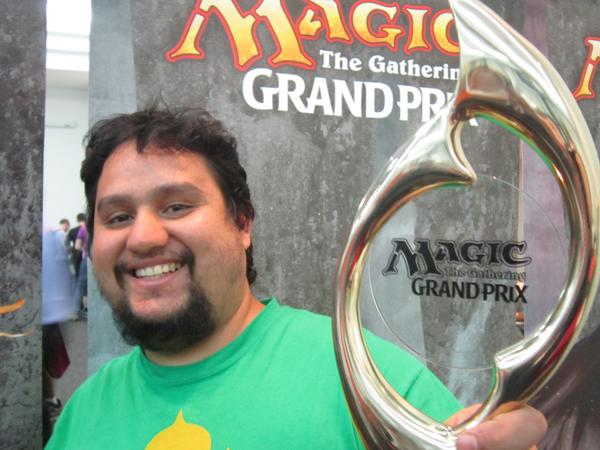 A total of 660 players traveled to the Chilean capital city to battle the latest Standard decks against each other. When the dust settled on the first day of competition a few notable Latin American players were competing for a shot at the top 8 including Willy Edel. By the end of swiss competition on Sunday, Edel, the four-time Pro Tour top 8 competitor, was sitting in first place going into the final tables of the Grand Prix. This was Edel's seventh trip to the top 8 of a GP but his day came to an end in the quarterfinals at the hands of Daniel Gaete Quezada.
The metagame for this event included two Abzan Midrange decks, one Red Deck Wins deck, three RG Monsters decks, and two Whip of Erebos decks. It appears that these are the four decks to beat over the coming months before the release of Fate Reforged. Eduardo Vieira brought a Whip deck without Sidisi and piloted it all the way to a Grand Prix championship. Along the way he defeated both Abzan decks and one of the RG Monster decks. The Whip is shaping up to be a very powerful tool indeed.
Top 25 Rankings
With very little representation from the Top 25 players in the world at GP Stockholm, the rankings remained stagnant this week. Nashville will likely have some impact, but if not then things will remain silent for quite some time.
The Quick Hits
Sometimes the artwork for a dragon will include what are known as "scale birds" which are meant to show just how big the dragon is, because otherwise we may not know. I don't think the art for Polluted Delta does a good enough job of conveying just how large this dead dragon is. I think there are some "scale skeletons" but it would have been helpful to have some "scale birds" hanging around.
Grade: B-

The Week Ahead
It's time to enjoy a week off from the rigors of the Grand Prix circuit. Instead, get down to your LGS for some Commander 2014 action! The latest multiplayer set features five new mono-colored Commander decks chock full of nostalgia. If that's not your thing, then I recommend getting outdoors and enjoying the waning weekends of fall. I'll be doing just that at the New York Botanical Garden. Grand Prix events return in two weeks with GP New Jersey and GP Madrid!
What We Learned is a weekly feature here at Hipsters of the Coast written by former amateur Magic Player Rich Stein, who came really close to making day two of a Grand Prix on several occasions. Each week we will take a look at the past seven days of major events, big news items, and community happenings so that you can keep up-to-date on all the latest and greatest Magic: the Gathering community news.