A diamond. A broom. A razorblade.
More than a decade ago, I was tasked with writing a play that incorporated these three seemingly disparate items. I'm not sure how I became responsible for doing this, or how I became enrolled in a drama class in the first place, but I remember sitting down and brainstorming a potential plot with some classmates. The end result was a 30-minute skit entitled, "The True Story of the Titanic." While I feel like I can't really do any justice to my teenage brilliance here, I'll do my best to give a plot synopsis: It was the riveting story of a group of pirates, armed with razorblades, who boarded the Titanic for the express purposes of stealing an expensive diamond hidden on board. Ultimately, it is a janitor, armed only with his trusty broom, who thwarts the pirates' plan, only to knock the boat off course in the skirmish. Spoiler alert: Everyone dies.
I starred in the play as the captain's overbearing wife and the instructor of the class said I was a brilliant actor. After the class was finished I thought about trying out for a play, but realized I didn't actually like acting. I decided that I was going to be like the Paperboy and retire in glory.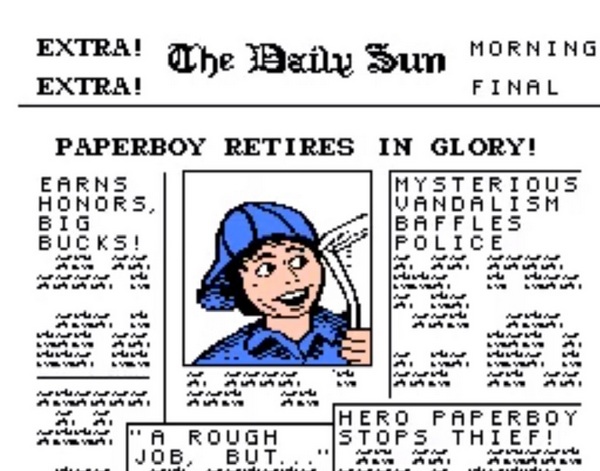 Underworld Cerberus. Nemesis of Mortals. Flesh/Blood.
A few weeks ago, I found myself wanting to brew up a list with these cards. I knew I wanted to build a deck that used the graveyard as a resource, as a central part of the plan, without actually being a reanimator list. I came up with this:
Jundredge
The basic plan of the deck is to use Grisly Salvage, Commune with the Gods, Drown in Filth, and Lotleth Troll to fill up your graveyard. From there you can play Nemesis of Mortals for a discount, scavenge onto creatures with Varolz, make Jarad gigantic, and potentially get to replay everything if Underworld Cerberus ever hits the bin. Since I wanted to build around Underworld Cerberus, I did not play cards that don't interact profitably with an online hellhound, namely Scavenging Ooze, Deathrite Shaman, and Whip of Erebos. That's right, because of an awkward five-drop, I decided to not play a bunch of cards that would be really good in this deck.
There are a couple of cool interactions in the deck; Blood worked really well with Jarad and a monstrous Nemesis, Lotleth Troll could discard a bunch of creatures and then get them all back to discard again when Cerberus died, and well, I suppose that's about it. This deck is sort of like a Michael Bay movie in that it has some cool parts, but as a whole it kind of sucks. After playing a few games with it, I realized that it's sort of like Jund Midrange, without the good cards, or the B/G Dredge deck Conley posted, except without the synergy. I'm kind of embarrassed that I put it together in the first place and more embarrassed that I have to write about the games I played with them now. When it comes to brewing, perhaps I should make the Paperboy and call it quits.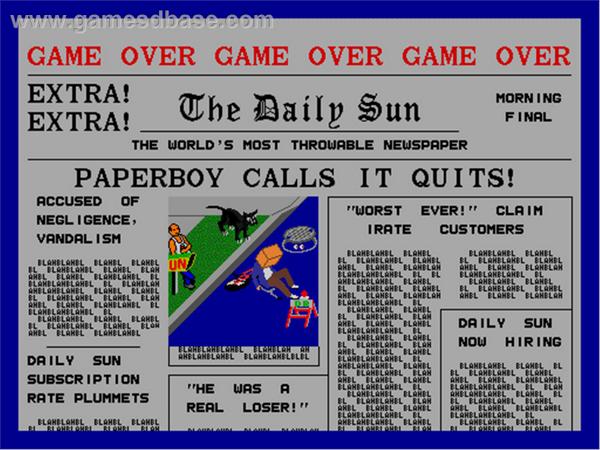 Anyway, I ran this clunker through a four-round Standard event at Pandemonium Books & Games. However, I lost all my notes for the games when I misplaced my notebook, so I'm going to have to play the memory game to write about these matches. On a side note, if anyone happens to find a small notebook with pictures of Tricana sardine cans on the cover, I would love to get it back.
Round 1—The Beard playing UB mill (2-0)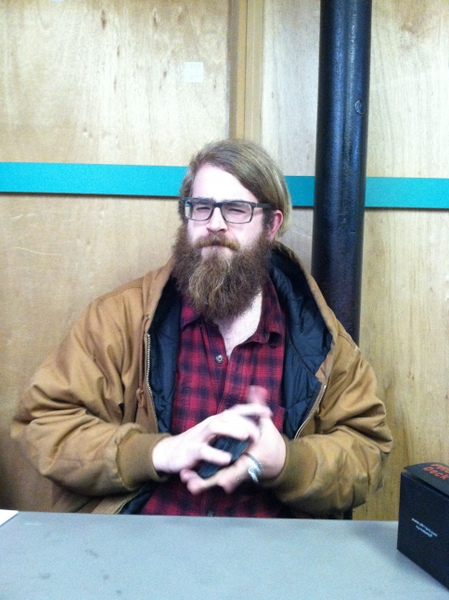 The worst part about losing my notes is that it shows how bad I am with names. This guy was really nice and fun to play against but I can't think of his name. My guess is that his name was John but I'm only about 13% sure.
Anyway, game one, he played Pilfered Plans and Ashiok revealing himself to be on the mill plan. While Ashiok is kind of a pain, because it exiles stuff, I can't really think of a better match-up for this deck than mill. Wait, you're going to put cards in my graveyard and I don't even have to spend mana or cards to do it? I played a couple of Underworld Cerberuses and they managed to go all the way.
Sideboard:
-2 Flesh/Blood
-2Drown in Filth
+4 Thoughtseize
I brought in the Thoughtseizes to strip away counters and Ashioks. Also, Drown in Filth is basically the worst card ever against control decks so that easily gets sided out.
Game two, the Beard mulled to five and was stuck on two lands while I played creatures and stuff. I was able to win pretty easily.
Round 2—This Dude playing Mono Black Devotion (2-1)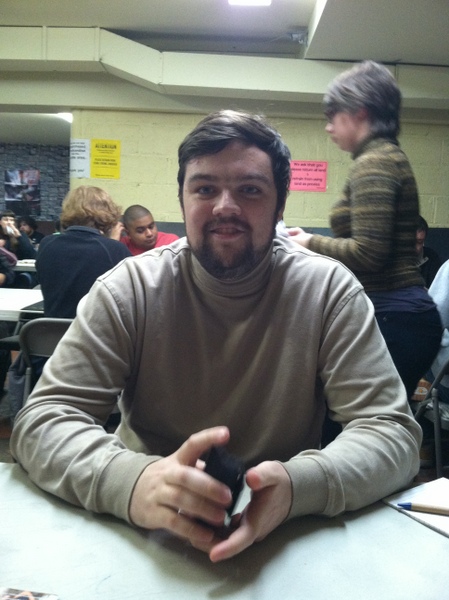 This guy told me that he had just picked up Mono-Black Devotion and that it was his first time playing it.
I only remember two things that happened during these games. The first, is that in one of the games he tried activating Whip of Erebos when I had Underworld Cerberus in play and I got the satisfaction of turning the card around and pointing to the millionth line of text about cards in the graveyards not being able to be the target of spells or abilities. The other is that I managed to hit him for exact damage, the turn before dying, thanks to Shadowborn Demon and a timely Blood: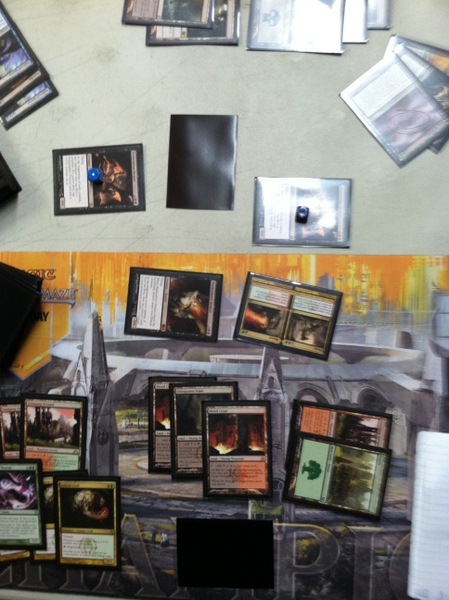 Sideboard:
-2 Commune with Nature
+2 Golgari Charm
Charm blows up Underworld Connections, saves my creatures from kill spells, and can potentially deal with an early Pack Rat. I sided out Commune over Drown in Filth because Drown is actually capable of killing Pack Rat and Nightveil Specter.
Round 3—Eric playing UW Control (1-2)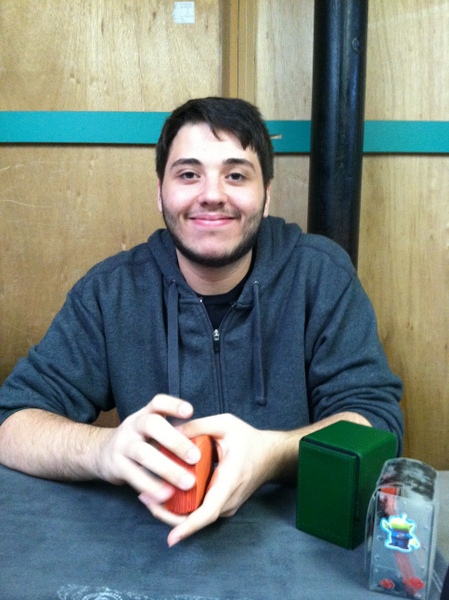 I remembered Eric because he shares a name with my brother. Someone even commented on the fact that he had the same name as my brother, but since I don't have my notes, I don't remember who.
Eric won the first game with Elspeth. I won the second game when Eric was stuck on three lands. In the last game, I conceded when I cast a late game Thoughtseize and saw this: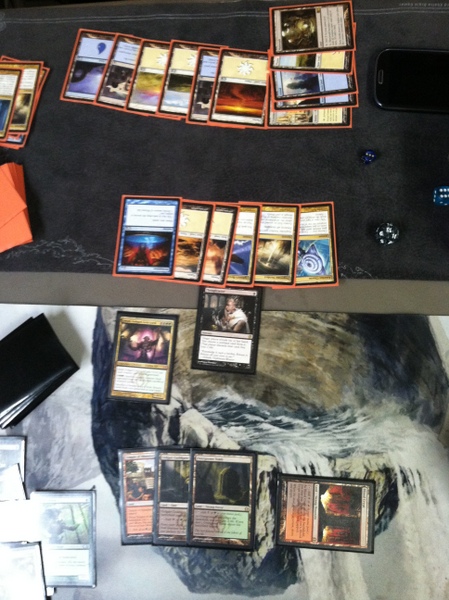 Sideboard:
-2 Drown in Filth
-2 Commune with Nature
-1 Flesh/Blood
-4 Elvish Mystic
+3 Golgari Charm
+4 Thoughtseize
+2 Deadbridge Chant
I took out the Mystics because they usually just bite the dust to Supreme Verdict. There is an argument for leaving them in, especially because this deck really wants a critical mass of creatures for its graveyard shenanigans, but I really wanted high-impact cards I knew were good against control.
Round 4—This Other Dude playing UWR Control (0-2)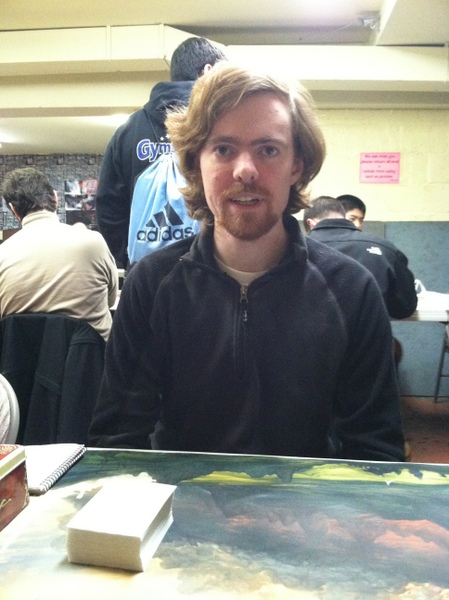 I'm actually 1-3 on names at this point which ends up being worse than my record for the night. This guy was also really nice and we had some solid games but I can't even come up with the first letter of his name.
I don't remember very much about these games either, only that in game two I resolved a Deadbridge Chant which almost got me back in the game over the next several turns before an Aetherling made short work of my life total.
Sideboard
-2 Drown in Filth
-2 Commune with Nature
-1 Flesh/Blood
-4 Elvish Mystic
+3 Golgari Charm
+4 Thoughtseize
+2 Deadbridge Chant
Same sideboard plan as UW Control. Golgari Charm gets even better with an additional target in Assemble the Legion.
So I went 2-2 at the end of the night, which is especially bad considering that one of my wins was against a mana-screwed mill deck. I even played this deck through another event, just to make sure it was as bad as it seemed. After I went 2-3, I realized that yes, it really is that bad. Next week, I'm just going to leave the brewing to someone else and run Conley's GB deck through the Wednesday-night Standard gauntlet:
GB Dredge
At age 15, while standing in a record store with his high school bandmates, Shawn Massak made the uncool decision to spend the last of his money on a 7th edition starter deck (the one with foil Thorn Elemental). Since that fateful day 11 years ago, Shawn has decorated rooms of his apartment with MTG posters, cosplayed as Jace, the Mindsculptor at PAX, and competes with LSV for the record of most islands played (lifetime). When he's not playing Magic, Shawn works as a job coach for people with disabilities, plays guitar in an indie-pop band, and keeps a blog about pro-wrestling.