It's already been five years since Magic: The Gathering Arena launched, and Wizards of the Coast talked about some of the cool things players can look forward to in the near and distant future of the game. This week's Arena Announcements also bring with it updates about upcoming events as well as a look into some of the rewards players can earn this season.
Celebrating Five Years of Digital Magic
In September 2018, Arena's open beta went live, bringing a new way for players to experience digital Magic. Over the next few weeks, Wizards is going to reveal more info on the state of the game, as well as what players can look forward to as more cards and changes to formats are released.
One of the more fascinating dives into Arena's formats was released as a part of this initiative, giving players insight into how the team views Standard, Alchemy, Historic, Brawl, and Historic Brawl.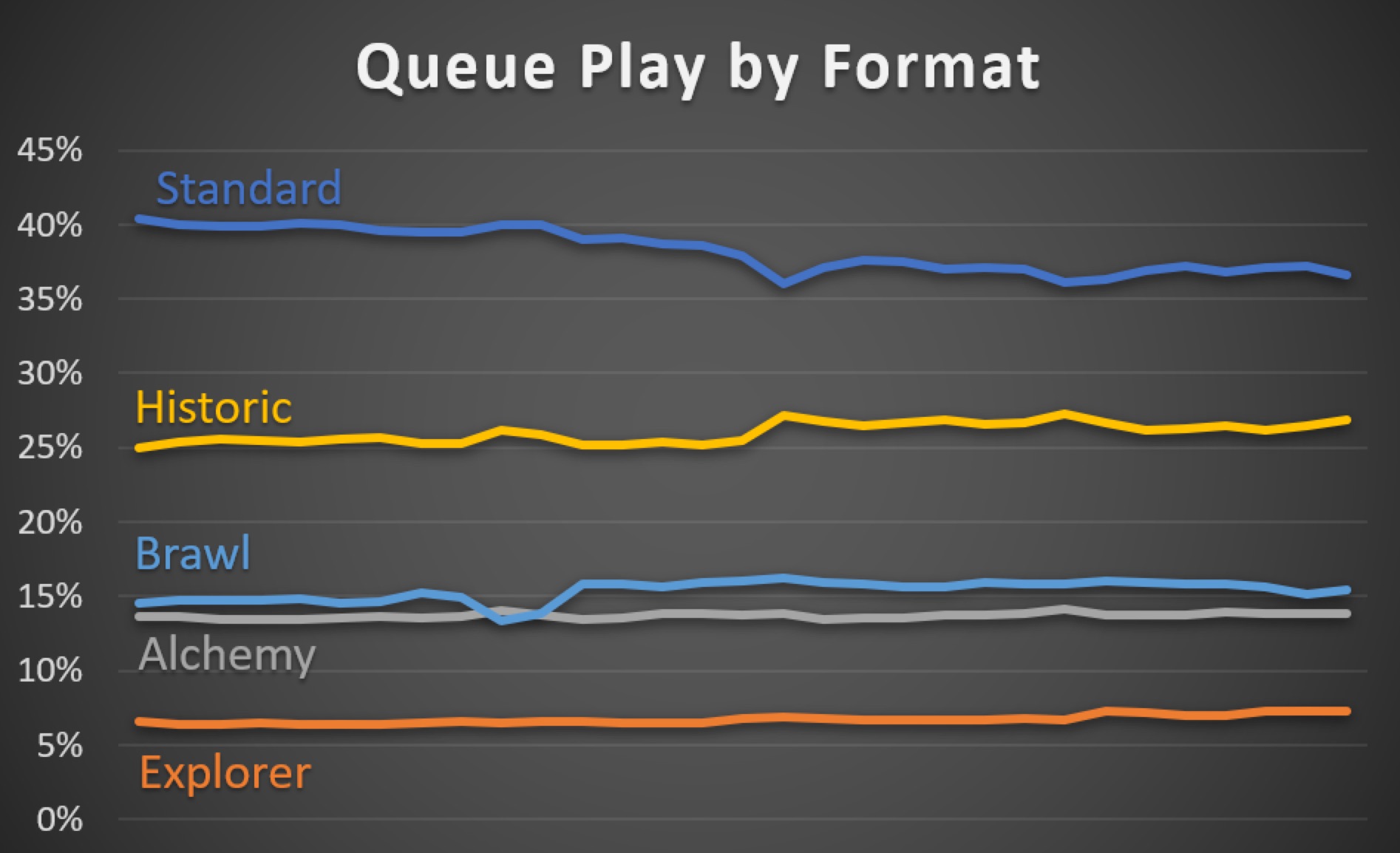 In Jay Parker's State of Formats article, the various formats are compared to each other, showing their popularity and what Wizards of the Coast thinks about each format. Standard is by far the most popular format, followed by Historic, Brawl, Alchemy, and finally, Explorer.
One of the biggest takeaways from the piece is Magic's confidence in Explorer, the format currently played the least. Explorer is based on Pioneer, with all the same rules, bannings, and updates that Pioneer gets, but without the same card pool to build decks from. Magic has big plans to make the two formats effectively mirror each other, but it is going to take time and the release of a digital-only set, Pioneer Masters, coming in early 2025, to get there.
The article also confirmed that bringing Modern to Arena simply isn't a possibility. There are too many cards in the format and too many viable decks to effectively recreate the format digitally. Modern Horizons 3 is still coming but will be legal only in Historic. There is a note that some cards have stood out among the rest in Historic, being too powerful compared to the rest of the format, which might hint at new bannings or possibly even another format, though it might be something the design team is considering in designing Modern Horizons 3, instead.
Arena is also giving away some free in-game rewards to thank players for playing Arena. Starting on September 19, you'll be able to find rewards in your player inbox, as well as special offers in the Store.
Bringing Arena to the Table
Throughout all of September, players can head to their local gaming shop and earn XP if they participate in an event while using their Wizards account info. Pretty much anything will qualify players to earn 1,000 XP up to four times throughout September, including Wilds of Eldraine Prerelease, Friday Night Magic, and Open House events.
The XP will be distributed sometime later but can be redeemed to further your progress through the Wilds of Eldraine Mastery Track.
Drafts, Midweek Magic, and More
More events are coming this month, so keeping track of everything is important to maximize your Magic experience. Midweek Magic events give you some free rewards each week, while drafts are a great way to accumulate tons of cards in a short amount of time. Here's everything to look forward to for the rest of September and into October.
Midweek Magic
September 12–14: Wilds of Eldraine Constructed
September 19–21: Explorer
September 26–28: The Brothers' War Bot Draft
October 4–6: On the Edge
Drafts
August 29–September 15: March of the Machine Quick Draft
September 15–26: Wilds of Eldraine Quick Draft
September 26–October 10: The Brothers' War Quick Draft
October 10–24: Wilds of Eldraine Quick Draft
Even More Events
September 5–29: Wilds of Eldraine Sealed
September 28–October 1: Dark Tutelage Alchemy
October 1–6: Season of Growth Standard
October 6–10: Gift Bag Historic
Qualifier Events
September 23-24: Qualifier Play-In (Best-of-One): Format: Wilds of Eldraine Limited
September 29–September 30: Qualifier Play-In (Best-of-Three) Format: Wilds of Eldraine Limited
September 30–October 1: Qualifier Weekend Format: Wilds of Eldraine Limited
Ranked Rewards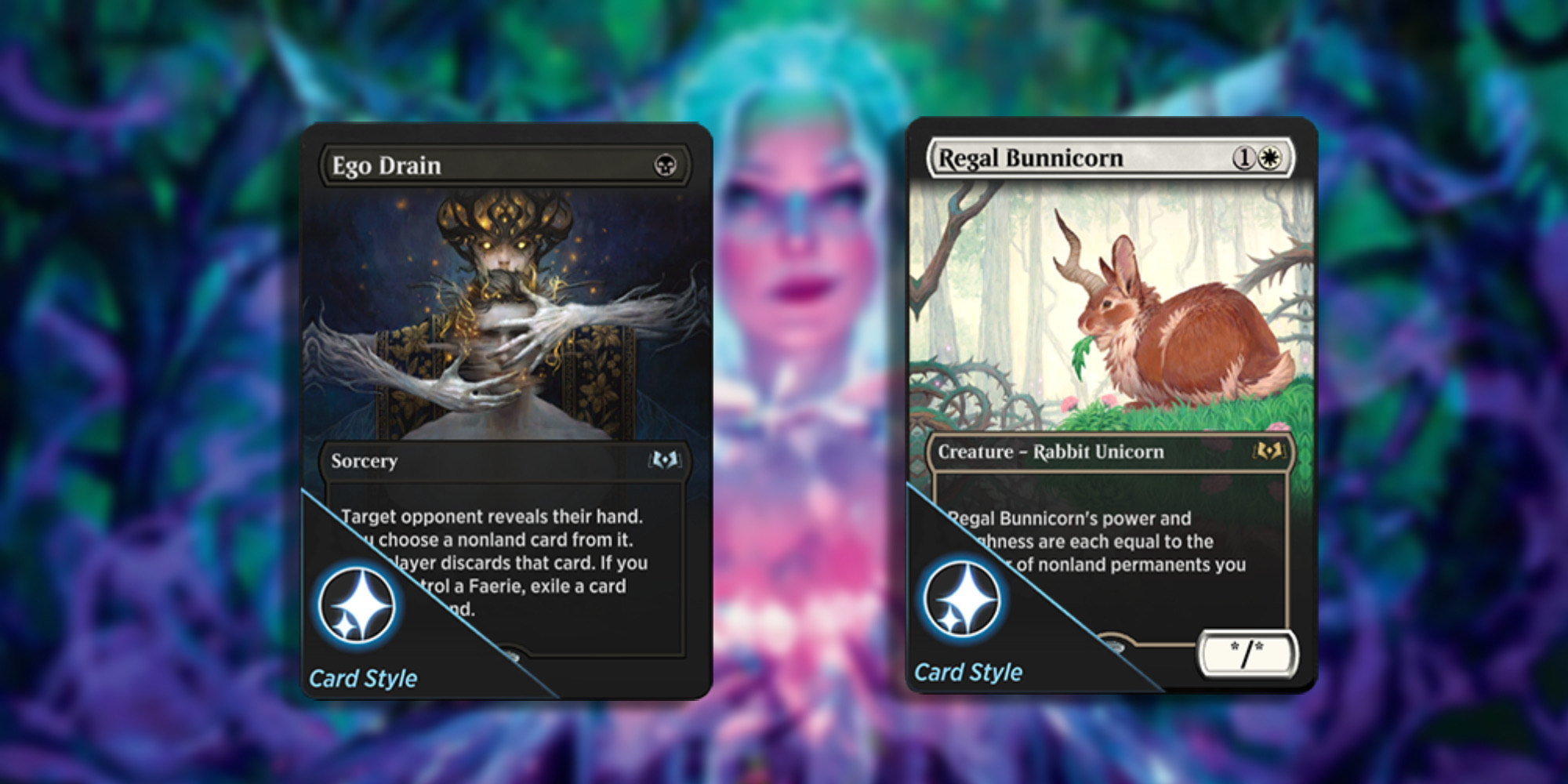 September's Ranked Season is already well underway, but there's still plenty of time to climb those ranks to earn the most rewards, as well as two exclusive card styles for Ego Drain and Regal Bunnicorn.
Bronze Reward: 1 Wilds of Eldraine pack
Silver Reward: 1 Wilds of Eldraine pack + 500 gold
Gold Reward: 2 Wilds of Eldraine packs + 1,000 gold + Ego Drain card style
Platinum Reward: 3 Wilds of Eldraine packs + 1,000 gold + Ego Drain card style + Regal Bunnicorn card style
Diamond Reward: 4 Wilds of Eldraine packs + 1,000 gold + Ego Drain card style + Regal Bunnicorn card style
Mythic Reward: 5 Wilds of Eldraine packs + 1,000 gold + Ego Drain card style + Regal Bunnicorn card style