I've lived in Brooklyn for four years now. As you read this, I no longer do. It's been an incredible ride. I've grown so much as a person and as a Magic player. Last weekend we got the gang together to say goodbye.
I want to say thanks to the best Magic community on earth.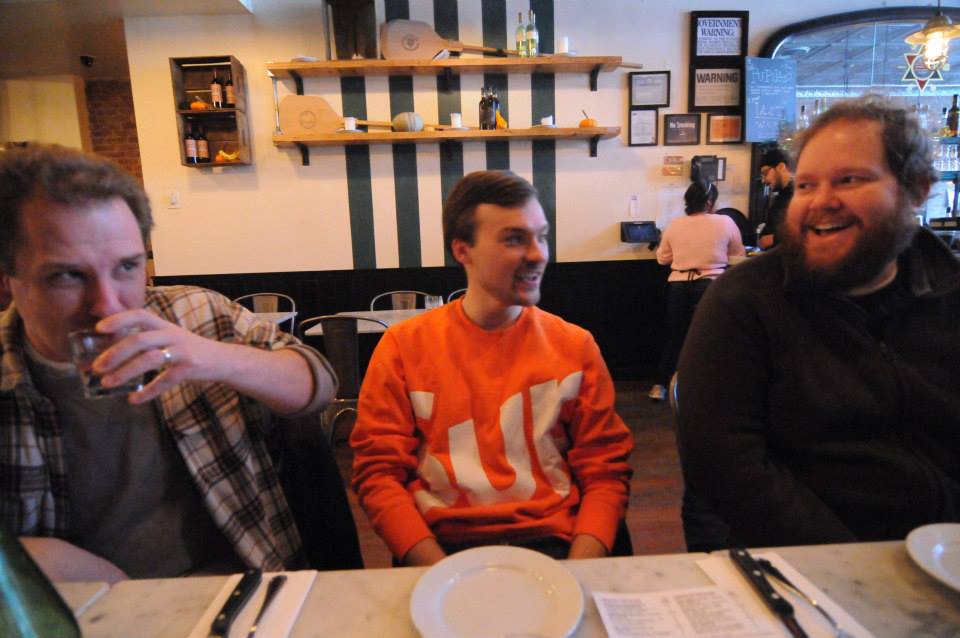 There's a lot of white mana represented in that picture. Dave and James are two of the best draft partners to have, especially if you want to be the one drafting Dimir control.
We assembled for a ridiculously good value pizza and salad extravaganza at Motorino in (where else?) Williamsburg. We had four different salads. It was insane.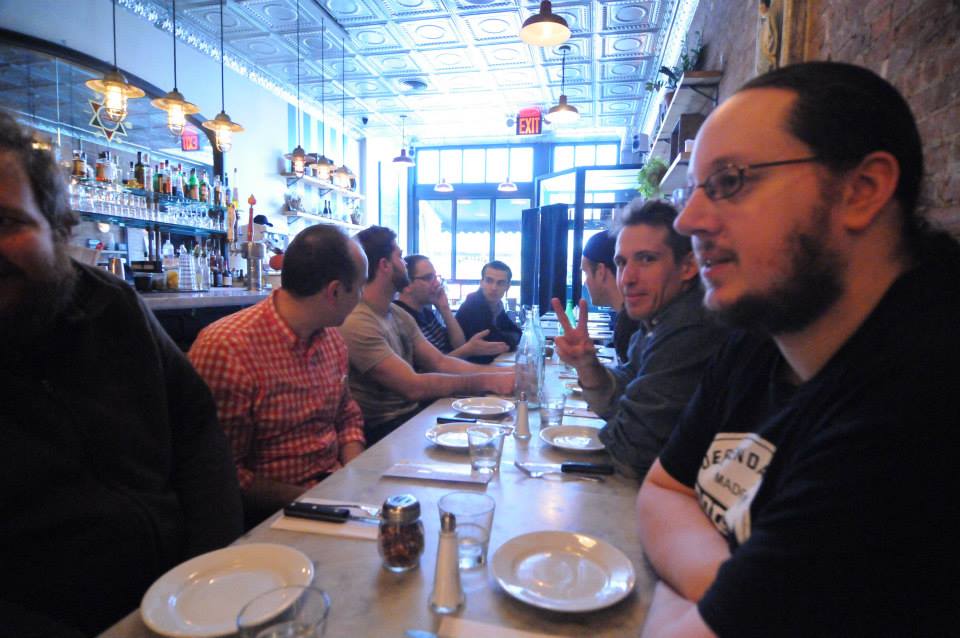 Look at the array of Magic talent. Three of Hipsters' finest model iconic head poses. Rich does the classical profile serene justice. Hunter shows off his exquisitely-trimmed neckline. Matt caps back his Christopher Lloyd mane while leaning ever-forward. Is streaming more your style? Well there's the doctor himself, Gabe, down at the end. Or if you've been beating down in all limited formats for time immemorial, you may appreciate the freestyle beats of Grand Prix Providence Champion Andy. Kadar was kind enough to actually pose. He would later counter my lethal Devil's Play with Frightful Delusion. We will not speak of that again. Instead, we'll appreciate Alex, whose radiant smile can only be hidden by a poor camera angle.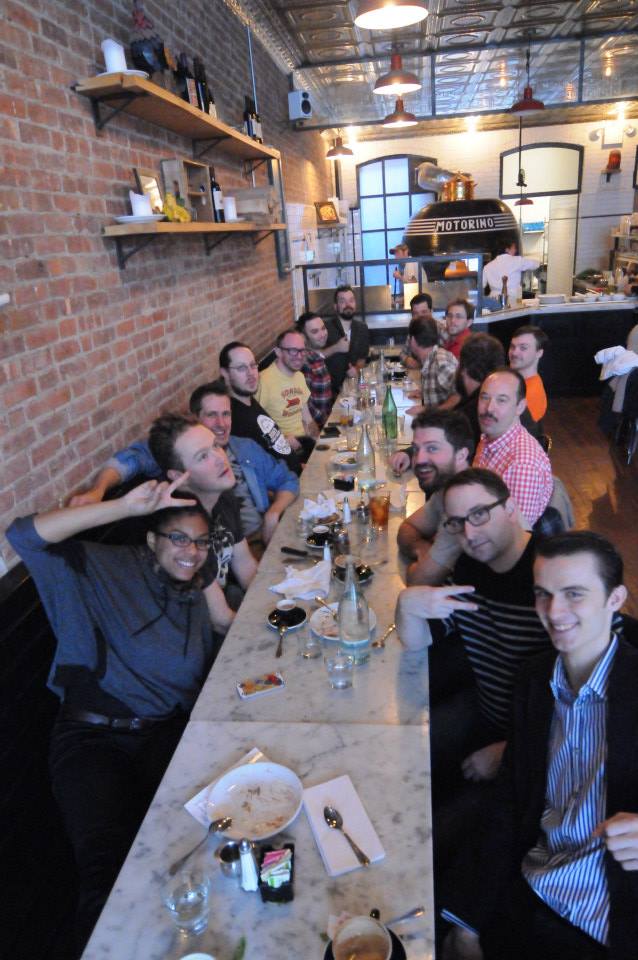 Who's ready to draft? After eating every variety of food on offer, we swung over to Brooklyn Bier Merchants to play some games.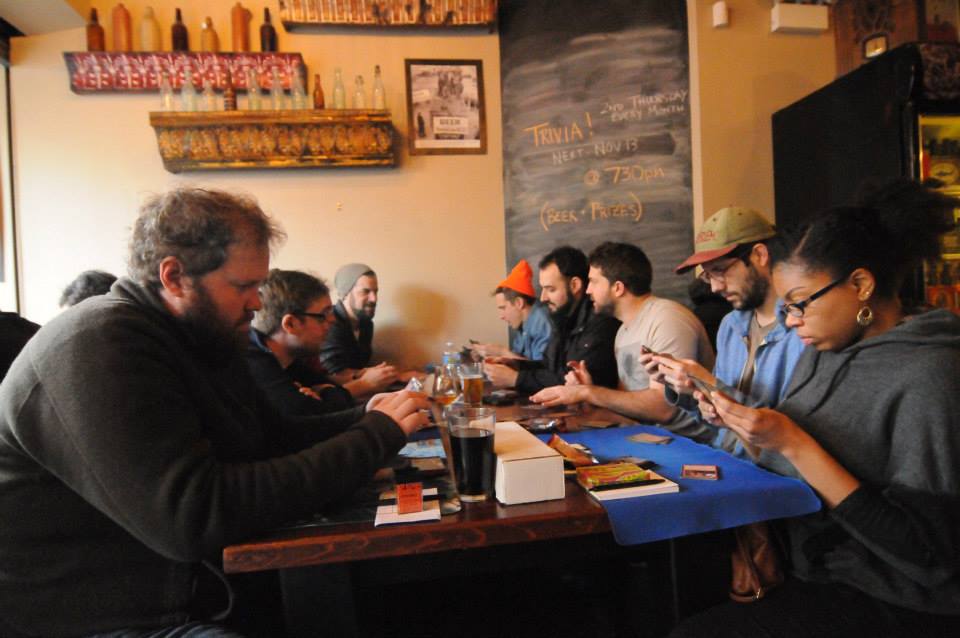 These fine folks drafted Innistrad. We had an odd number, so Alex and Hugh Voltronned themselves up for the second time ever. Yes, you read that correctly. Two grown men drafted one set of packs, together, and alternated games. For the second time. Like, they did it once before, and it was so awesome, they had to run it back. Sam looks down, appropriately pensive. Monique reads all of the text on Grimgrin, Corpse-Born.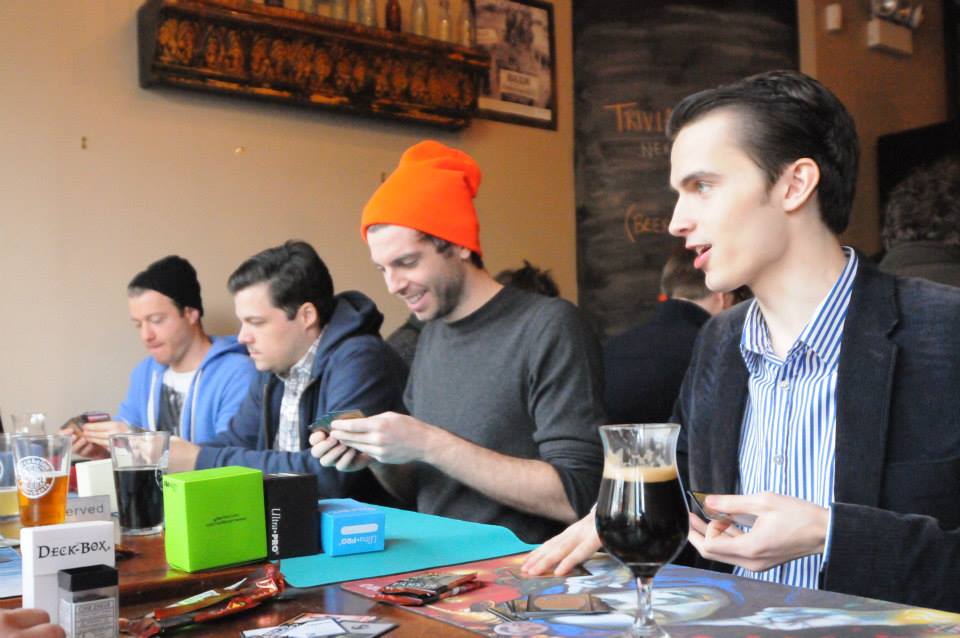 Our other half drafted Khans. Bert, Grand Prix New Jersey casher, apparently borrowed Kadar's hat. Charles, Grand Prix New Jersey casher, and Nick, the Free-Range Chicken control player, model the Fall 2014 Brooklyn Industries hoodie collection. Not pictured: Rob's messenger bag.
It was a great celebration and I was truly honored to be surrounded by so many friends. This Thanksgiving I am thankful for the wonderful Magic community at Hipsters and in Brooklyn. You will be missed.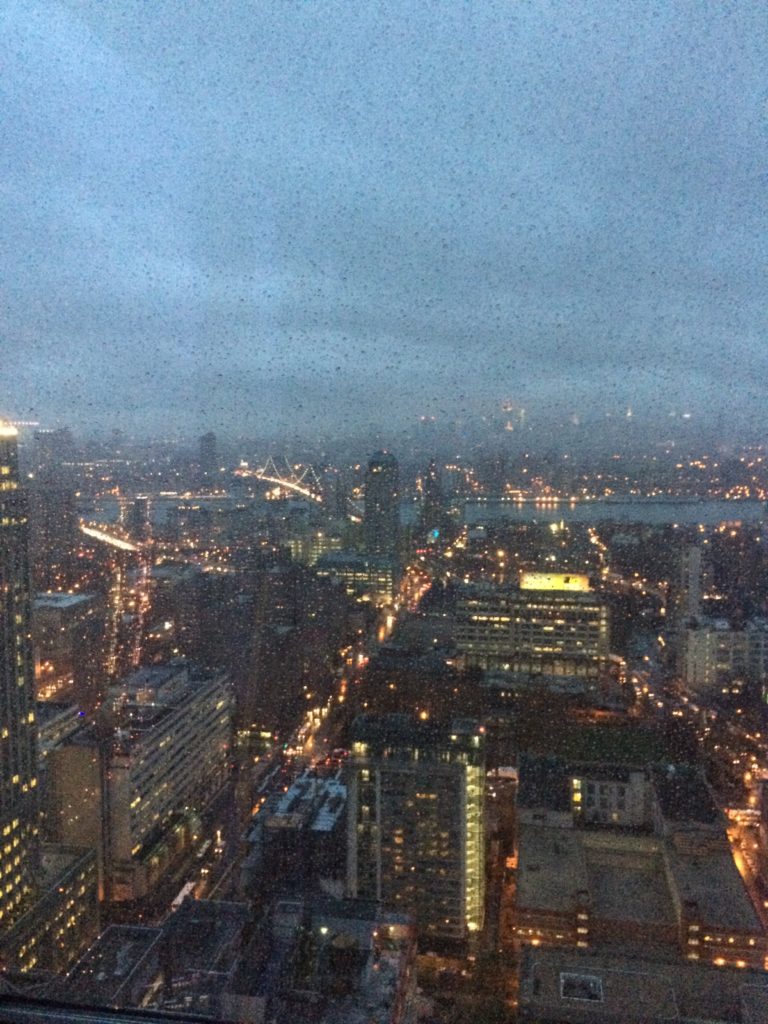 Now I am headed off for new adventures in Denver, Colorado. I look forward to finding a new awesome Magic community out there. Don't worry, though, I'll still be writing for Hipsters every week.
Happy Thanksgiving!
Carrie O'Hara is Editor-in-Chief of Hipsters of the Coast.